Co oznacza zaufanie w przypadku sklepów internetowych? E-sklep zaczyna sprzedawać dopiero wtedy, gdy uzyska zaufanie odwiedzających. Poniżej zamieszczamy listę elementów, dzięki którym zyskasz większe zaufanie kupujących online, a co za tym idzie wyższy wskaźnik konwersji.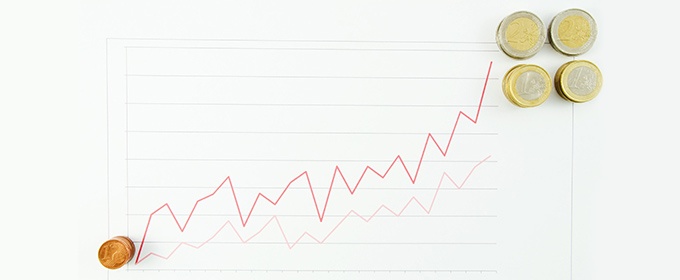 Sklepy internetowe, które nie wzbudzają zaufania, nie odniosą sukcesu w dłuższej perspektywie. Tylko nieliczne osoby kupujące online są skłonne do podjęcia ryzyka przy składaniu zamówienia, nie mając pewności, że otrzymają towar zgodny z opisem.
Nieufność częstą przyczyną rezygnacji z zakupów
21% użytkowników wskazało brak zaufania jako przyczynę rezygnacji z zakupu (źródło: trbo, statista 2016).
Im większą pewność ma klient, że bez żadnych trudności otrzyma zamówione produkty, tym bardziej prawdopodobne jest, że zrealizuje transakcję. Dla właściciela e-sklepu oznacza to wzrost wskaźnika konwersji. Jak przekonać klienta, że może Ci zaufać?
Jak budować zaufanie do e-sklepu?
Wiele czynników wpływa na poziom zaufania w sklepie internetowym.
Dostępność towaru i obsługa klienta
W przeciwieństwie do sprzedaży stacjonarnej, transakcje w sklepie internetowym przebiegają bez pomocy sprzedawcy lub konsultanta. Szczególnie w przypadku zakupu produktów wymagających dodatkowych objaśnień należy zapewnić klientom możliwość skorzystania z fachowej pomocy lub porady.
Zaoferuj swoim klientom kilka możliwości kontaktu i możliwie szybko udzielaj odpowiedzi. Zawsze powinieneś umożliwić kontakt telefoniczny i e-mailowy. W przypadku produktów wymagających szybkiego podejmowania decyzji przydatna może być także funkcja czatu na żywo.
Zaufanie bierze się z możliwości interakcji z prawdziwym człowiekiem i poczucia, że ktoś się nami interesuje.
Profesjonalna strona i prawidłowa pisownia
Profesjonalny wygląd sklepu jest sygnałem, że jako sprzedawca traktujesz swój sklep poważnie. W nieuporządkowanym sklepie konsumenci z reguły kupują mniej niż w zadbanym sklepie internetowym.
Stylistyka sklepu powinna oczywiście pasować do branży i oferowanego asortymentu, ale w większości wypadków sprawdza się powściągliwy układ graficzny. Lepiej zrezygnować z łączenia zbyt wielu krzykliwych kolorów.
Warto także zlecić sprawdzenie wszystkich dodawanych tekstów. Drobne literówki nie są problemem, ale spore nagromadzenie błędów nie jest dobrze odbierane przez kupujących.
Bezpieczeństwo danych dzięki protokołowi SSL
Zależnie od sposobu płatności, przy przesyłaniu informacji o płatności konieczne jest zapewnienie bezpiecznego połączenia. Protokół SSL musi być przy tym widoczny dla kupujących online, np. poprzez zamieszczenie symbolu kłódki znajdującego się w pasku przeglądarki.
Znak jakości i finansowe zabezpieczenie transakcji
Znaki jakości wskazują, że sklep został dokładnie skontrolowany przez podmiot zewnętrzny. Jeśli dodatkowo sklep zapewnił kupującym możliwość skorzystania z finansowego zabezpieczenia transakcji, to kupujący ponoszą mniejsze ryzyko w trakcie realizacji zamówienia i chętnie decydują się na e-zakupy.
Opinie na temat sklepu
Dobre opinie na temat sklepu mogą bezpośrednio przekładać się na zaufanie. Skoro zaufanie kupujących zostało zdobyte dzięki staraniom sklepu, to takie same zachowania będą oczekiwane w przyszłości.
Dobra reputacja sklepu sprawia, że klient nie spodziewa się żadnych trudności, a to zwiększa prawdopodobieństwo dokonania zakupów online.
Warto zamieszczać na stronie sklepu opinie klientów, gdyż nowa osoba odwiedzająca stronę sklepu może poczytać o doświadczeniach innych kupujących. "Dowód społeczny", czyli potwierdzenie przez inne osoby, znacznie zwiększa prawdopodobieństwo zakupu.