Jako hegemon na rynku wyszukiwarek, Google nieustannie dąży do dostarczania użytkownikom jak najtrafniejszych wyników. Aby ochronić internautów przed trafieniem na niepożądane strony, Google przeprowadziło niedawno dużą aktualizację algorytmu mającą na celu walkę ze spamem. W artykule dowiesz się, co oznaczają te zmiany, oraz na co twórcy treści powinni zwrócić uwagę w przyszłości.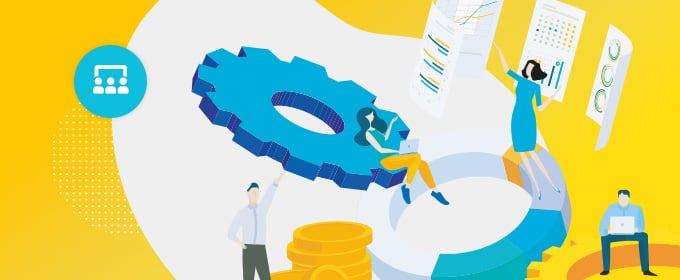 Google potwierdziło aktualizację algorytmu, która ma na celu bardziej inteligentną walkę ze spamem. Chociaż wyszukiwarkowy gigant regularnie wprowadza takie zmiany, by zapewnić wysoką jakość wyników wyszukiwania, czerwcowa aktualizacja jest uważana za jedną z najważniejszych w tym zakresie.
Pierwsza część aktualizacji została wprowadzona 23 czerwca 2021 r., druga część 28 czerwca 2021 r.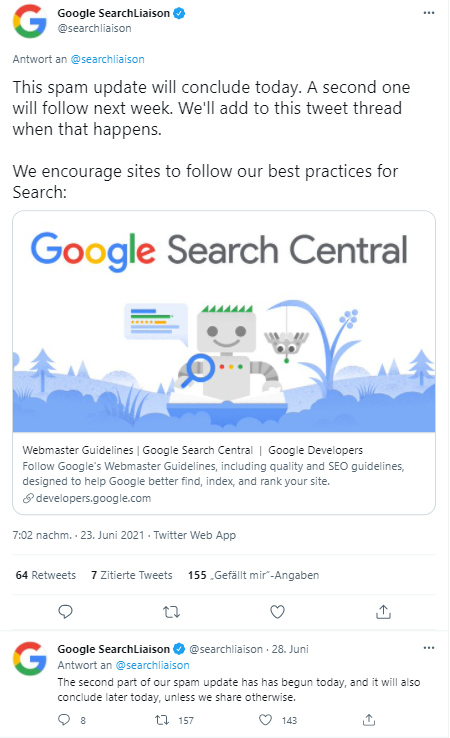 W związku z tym w ciągu najbliższych kilku tygodni możesz zauważyć zmiany w pozycji swojej strony w Google. Ale nie martw się! Wiarygodne strony internetowe z wysokiej jakości treścią nie powinny zostać poszkodowane.
W 2020 roku Google stworzyło własną sztuczną inteligencję, aby prezentować użytkownikom tylko wiarygodne wyniki w SERP-ach. W rezultacie wyszukiwarka zdołała zredukować liczbę stron niegodnych zaufania (np. takich z automatycznie generowaną treścią) o ponad 80 proc.
Firma jakiś czas temu zapowiedziała, że w 2021 roku skupi się na bezpieczeństwie internautów. Nowa aktualizacja również powinna się do tego przyczynić.
Które strony zostaną zdeindeksowane przez Google?
Jak już wiemy z poprzednich aktualizacji, internetowy gigant nigdy nie publikuje dokładnych szczegółów na temat działania swojego algorytmu. Powtarza on jedynie wytyczne.
Ponieważ Google do tej pory utrzymywało te informacje w tajemnicy, nie jest jasne, co wyszukiwarka uważa za spam. Jest jednak bardzo prawdopodobne, że pojęcie to jest rozumiane bardzo szeroko i należy zapobiegać wszelkim formom spamu, takim jak :
piractwo treści,

phishing,

spamdexing,

złośliwe oprogramowanie,

itd.
Usuwane z wyników wyszukiwania są w szczególności strony o niskiej jakości – np. te, które zachęcają użytkowników do podawania danych osobowych lub instalują złośliwe oprogramowanie.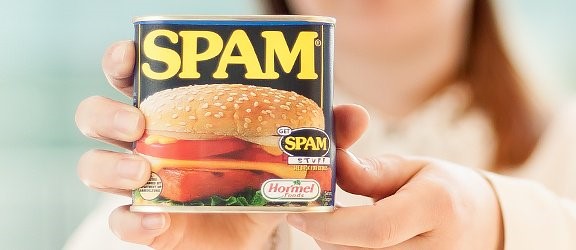 📚Przeczytaj też: Cyberataki: jak chronić firmę przed hakerami?
Jak nie zostać uznanym za spamera?
Aby nie trafić na czarną listę Google, należy unikać:
treści generowanych automatycznie,

wykorzystywania linków zwrotnych w celu manipulowania wynikami wyszukiwania,

tworzenia stron, które nie mają wystarczająco dużo unikalnej treści,

maskowania (cloakingu),

przekierowywania na inny adres URL niż ten, którego zażądał użytkownik,

używania ukrytego tekstu lub linków,

publikowania treści bez wartości dodanej dla użytkowników,

używania nieistotnych słów kluczowych w celu manipulowania rankingiem strony w Google,

nadużywania znaczników danych strukturalnych,

wysyłania automatycznych zapytań do Google.
[Źródło: Google]
💡 Wskazówka: Jeśli Twoja strona została zdeindeksowana przez Google, ponieważ jej zawartość została uznana za spam, masz możliwość naprawienia problemu i wysłania prośby o ponowne rozpatrzenie do wyszukiwarki.
📚Przeczytaj też: Crawl budget: co to jest i jak za jego pomocą poprawić pozycję w Google
Co możesz zrobić, aby ułatwić Google interpretację Twojej strony?
👉 Oto kilka podstawowych wskazówek, dzięki którym Twoja strona nie zostanie uznana za spam:
Przydatne i unikalne treści
Upewnij się, że zawsze myślisz o użytkownikach, a nie o wyszukiwarce! Treść Twojej strony powinna być unikalna, użyteczna i bogata w informacje, aby oferować wartość dodaną dla odwiedzających stronę. Spraw, aby Twoje wpisy wyróżniały się na tle konkurencji.
Odpowiednie słowa kluczowe
Postaraj się zawrzeć w tekstach słowa kluczowe, których ludzie używają do wyszukiwania Twoich stron. Aby zidentyfikować najważniejsze wyszukiwane hasła, możesz skorzystać z Google Search Console, darmowej usługi Google.
Upewnij się, że elementy HTML i atrybuty (<title>, itp.) są odpowiednie i opisowe. Meta title, meta description czy rozmiary czcionek mają duży wpływ na ranking Twojej strony w SERP-ach.
Nie wprowadzaj użytkowników w błąd
Ta kwestia jest oczywista. Oferuj swoim klientom tylko wysokiej jakości produkty, usługi i treści – istotne, dobrze zbadane i wiarygodne. Konsumenci będą Ci wdzięczni, a Google odzwierciedli swoją wdzięczność w rankingach!

Aby dowiedzieć się więcej o tym, jak internetowy gigant walczy ze spamem i zapewnia prywatność oraz bezpieczeństwo w internecie, kliknij tutaj i obejrzyj wideo.
⭐Gwiazdki oceny pojawiają się w całym Google i mogą mieć ogromny wpływ na ruch i sprzedaż w Twoim sklepie internetowym. Pobierz nasz darmowy poradnik i spraw, aby Twoje gwiazdki były widoczne! 👇⭐
Ta publikacja jest tłumaczeniem artykułu z j. francuskiego: Mise à jour de l'algorithme Google pour lutter contre le spam