Aktualizacja Google z początku sierpnia odbiła się głośnym echem w branży. Niektóre dobre strony internetowe utraciły swoje wysokie pozycje w rankingu, a inne nagle zdominowały wyniki wyszukiwania. Zdradzamy, których stron to dotyczy i dlaczego.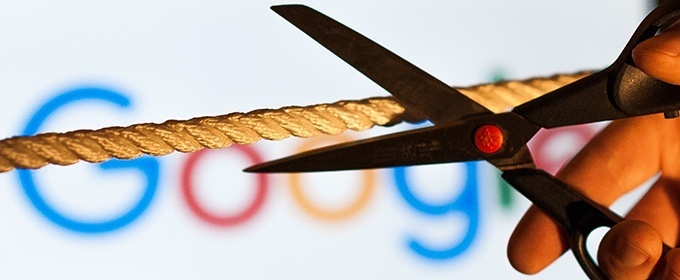 Wygląda na to, że firma Google coraz większą wagę przywiązuje do wytycznych E-A-T, w szczególności w branży medycznej, finansowej i e-commerce.
Czym są wytyczne E-A-T?
Te trzy litery, które są coraz ważniejsze dla firmy Google, pochodzą od angielskich słów:
Expertise (wiedza ekspercka),
Authority (autorytet),
Trust (zaufanie) - element istotny przede wszystkim dla branży e-commerce, która zapewnia klientom płatności internetowe. Wniosek - klienci muszą być pewni, że korzystanie z Twojej strony internetowej jest bezpieczne.
Poprzez stosowanie się do wytycznych E-A-T możemy zadbać o to, by informacje na naszej stronie internetowej były poprawne pod względem treści. Szczególnie w sektorze YMYL*.
*YMYL to akronim pochodzący od angielskiego zwrotu Your Money or Your Life, czyli Twoje pieniądze lub Twoje życie. Do takiej kategorii przypisywane są strony, które są związane z naszymi finansami, inwestycjami, podatkami czy ubezpieczeniami oraz te, które zawierają informacje na temat leków, zdrowia czy kondycji.
Według Marcusa Pentzeka, starszego konsultanta ds. SEO w firmie Search Metrics, treści, np. z branży zdrowotnej, powinny być opracowywane przez ludzi zawodowo zajmujących się medycyną.
W ten sposób można spełnić wymagania dotyczące autorytetu i wiarygodności strony internetowej. Takie informacje można znaleźć w wytycznych firmy Google uaktualnionych 20 lipca 2018 r., zgodnie z którymi strony internetowe mają być oceniane pod względem jakości. Biorąc pod uwagę niedawną aktualizację i silny wpływ bieżącej aktualizacji Google, w szczególności na strony internetowe z branży medycznej, można przypuszczać, że ma to związek z wytycznymi E-A-T.
Dobra treść nadal pozostaje (i staje się) ważna (coraz ważniejsza)!
Pobierz teraz nasze bezpłatny poradnik, aby dowiedzieć się, jak pisać teksty SEO, które poprawią Twoją pozycję w rankingu Google.