Bellugio, sklep oferujący bogaty asortyment galanterii, z powodzeniem zintegrował rozwiązania Trusted Shops, takie jak Znak Jakości, Opinie o Sklepie i Ochrona Kupującego. Dzięki uzyskaniu certyfikatu oraz wprowadzeniu ulepszeń sklep internetowy umocnił swoją pozycję na rynku i zanotował wzrost sprzedaży na poziomie 21% w 2011 roku. Poniżej przedstawiamy jak przebiegało wdrożenie.

Certyfikat jako wyróżnik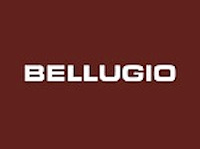 Sklep Bellugio.pl podjął szereg kroków, aby umocnić swoją pozycję w branży. W 2009 roku zmieniony został wygląd strony internetowej oraz udoskonalono katalog produktów, tak aby klienci mogli szybko i wygodnie przeglądać akcesoria dostępne w ofercie. Firma potrzebowała jednak rozwiązania, które zapewniłoby przewagę konkurencyjną na rynku. W tym celu postanowiła uzyskać certyfikat, który byłby sygnałem dla kupujących, że Bellugio jest poważną firmą, która funkcjonuje zgodnie z obowiązującym w Polsce prawem konsumenckim oraz przestrzega dobrych praktyk sprzedaży.
"Nie zależało nam na zdobyciu "znaczka", za którym nie stoją żadne wartości. Byliśmy gotowi podjąć wysiłek, poddać się szczegółowemu audytowi i udoskonalić nasz sklep, aby stał się bardziej przyjazny klientom. Sprawdziliśmy dostępne na rynku certyfikaty, a podczas wyboru zwróciliśmy uwagę na takie aspekty jak ich niezależność, rozpoznawalność oraz opcje, dzięki którym moglibyśmy się wyróżnić. W przypadku Trusted Shops była to Ochrona Kupującego, czyli gwarancja zwrotu pieniędzy w przypadku niedostarczenia przez sklep przesyłki." – wyjaśnia Paweł Majnert.
Wdrożenie i integracja
Bellugio.pl zdecydował się na pakiet, który obejmuje system Opinii o Sklepie, Audyt i Znak Jakości Trusted Shops oraz Ochronę Kupującego. Podczas implementacji rozwiązań specjaliści ds. prawa i certyfikacji Trusted Shops blisko współpracowali z zespołem Bellugio. Od początku do projektu przypisany był opiekun, który udzielał rad i wskazówek w jaki sposób dostosować sklep do norm wymaganych przez Trusted Shops.
"Trusted Shops zaoferował wsparcie zespołu ekspertów, który wykazał się przyjaznym podejściem oraz wysokim profesjonalizmem i rzetelnością. Proces integracji przebiegał sprawnie i bez zakłóceń w bieżącej obsłudze naszych klientów." – kontynuuje Paweł Majnert.
Oprócz wsparcia prawnego w ramach pakietu, sklep Bellugio.pl otrzymuje na bieżąco informacje na temat zmian w przepisach prawnych wprowadzanych zarówno w Polsce, jak i Unii Europejskiej.
Wiarygodność, która procentuje
Rozwiązania Trusted Shops to dla Bellugio kluczowy czynnik, który stoi za dynamicznym rozwojem sklepu internetowego. Firma odnotowała znaczny wzrost liczby klientów oraz wyraźnie zwiększone obroty.
"Kupujący w internecie borykają się z szeregiem wątpliwości. Obawiają się nie tylko utraty pieniędzy w przypadku nieuczciwych sprzedawców, ale również uciążliwych procedur jeśli będą chcieli odstąpić od umowy albo wymienić lub reklamować towar. Wraz z Trusted Shops udało nam się zbudować zaufanie do zakupów w naszym sklepie, które przekuwamy na zyski. Odbieramy pozytywne sygnały nie tylko od klientów, ale również kontrahentów, którzy uważają nas za solidnego partnera. Dodatkowo Opinie o Sklepie, które mogą być dodawane jedynie przez klientów sklepu, tworzą system rekomendacji, który jest ważnym narzędziem marketingowym" – wymienia atuty certyfikatu Paweł Majnert.
"Dzięki ulepszeniu obsługi klienta, działaniom marketingowym oraz uzyskaniu certyfikatu Trusted Shops udało nam się w 2011 roku zanotować wzrost sprzedaży na poziomie 21% w porównaniu do roku poprzedniego. Dodatkowo liczba osób odwiedzających stronę Bellugio.pl wzrosła o 18%, a liczba nowych klientów o 12%" – cytuje statystyki Paweł Majnert.
Sklep Bellugio.pl został założony w marcu 2007 roku jako kolejny etap rozwoju firmy z ponad 20-letnim doświadczeniem w sprzedaży galanterii. Sklep oferuje bogaty asortyment wysokiej jakości akcesoriów, w tym torebki wizytowe, wieczorowe, paski, portfele, walizki i nesesery.