Niezależnie od tego, czy jesteś już ekspertem w branży e-commerce, czy dopiero stawiasz w niej pierwsze kroki – zawsze jest coś co możesz zrobić, by zoptymalizować swój sklep internetowy i zwiększyć konwersję. Nie wiesz, jak się za to zabrać? Mamy dla Ciebie dobrą wiadomość – możesz nauczyć się tego za darmo, podczas konferencji DigiTALKS organizowanej przez Trusted Shops!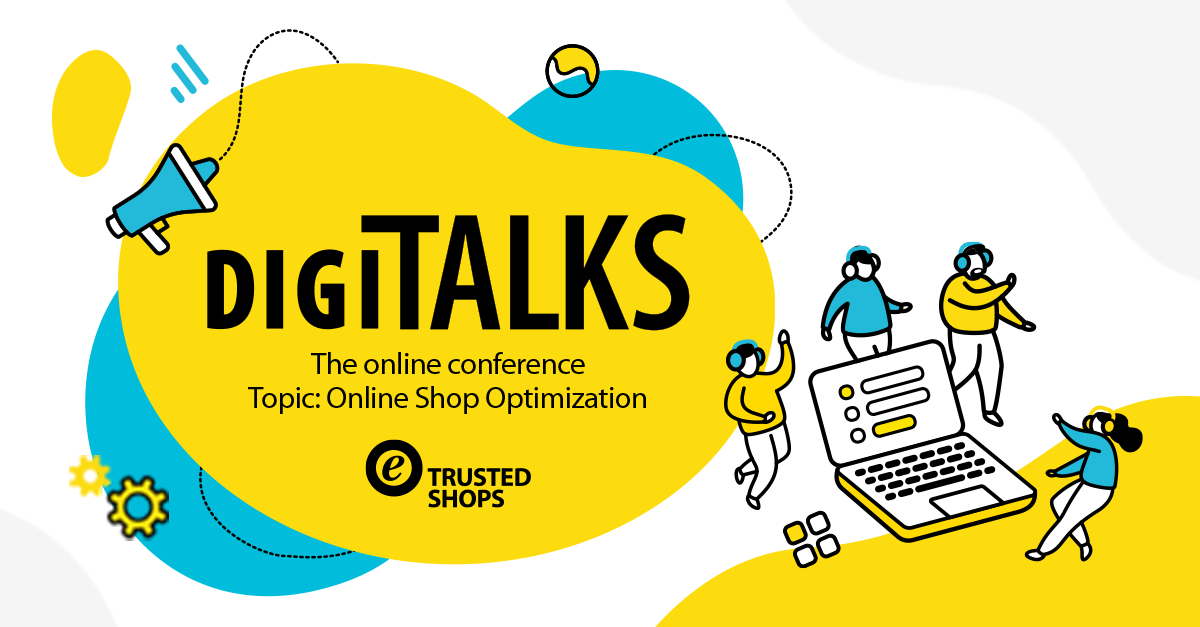 DigiTALKS to webinar organizowany z myślą o właścicielach sklepów internetowych. Tematem tegorocznej edycji jest optymalizacja sklepów internetowych. Dołącz do nas już 24 listopada, w godzinach 9:30-12:00! Ponieważ konferencja ma międzynarodowy zasięg, wszystkie wystąpienia będą odbywały się w języku angielskim. Rejestracja i udział w DigiTALKS są bezpłatne!
Plan konferencji DigiTALKS
Ruszamy już o 9:30. Po krótkim wstępie przygotowanym przez Lucindę Browne, Performance Marketing Managera w Trusted Shops, odbędą się następujące wystąpienia:
9:40: Driving Results at Every Stage of the E-commerce Customer Journey Using Chatbots – Nick Julia, Chatfuel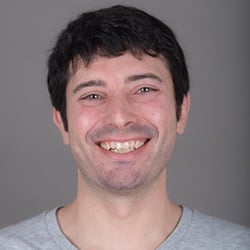 Tematem pierwszej prelekcji będzie osiąganie wyników na każdym etapie ścieżki zakupowej klienta za pomocą czatbotów. Kwestię tę przybliży Head of Growth w Chatfuel, Nick Julia. Firma ta jest liderem na rynku czatbotów.
Z prezentacji Nicka dowiesz się, jak narzędzia te można wykorzystywać w budowaniu więzi z klientem i zatrzymywania go przy swojej marce. Ekspert zdradzi też m.in., dlaczego połączenie automatyzacji i kontaktu z człowiekiem działa tak dobrze i jak je wdrożyć, a także jak komunikować się z klientem po zakupie by sprawić, by ten do Ciebie wrócił.
10:15: 10 Quick Wins for Your Online Shop – Alex Breitenbach, Ryte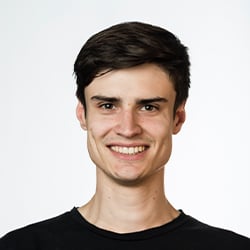 Kolejnym punktem programu konferencji DigiTALKS będzie wystąpienie dotyczące 10 szybkich zwycięstw dla sklepu internetowego, a przeprowadzi je Alex Breitenbach, Technical SEO Analyst w Ryte, nagradzanej firmie z sektora SaaS.
Alex podczas naszej konferencji podzieli się wiedzą dotyczącą analityki z użyciem danych z Google Search Console, a także zdradzi kilka prostych do wdrożenia wskazówek mających zapewnić klientom lepsze doświadczenia ze stroną Twojego sklepu.
10:50: Live Conversion Check of Real Online Shops – Veronika Kaioukova, Trusted Shops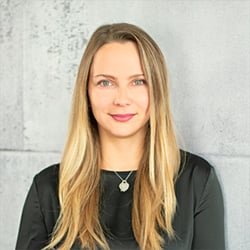 Trzecią prezentację przeprowadzi Market Manager dla rynków UK i Nordics, Veronika Kaioukova. W Trusted Shops kieruje zespołem konsultantów dla rynku skandynawskiego oraz nadzoruje pozyskiwanie klientów, parterów oraz wdrażanie strategii.
Tematem wystąpienia Veroniki będzie sprawdzenie konwersji sklepów internetowych na żywo, podczas którego zaprezentuje kilka informacji i uwag dla właścicieli e-sklepów, mających na celu poprawienie współczynników konwersji.
11:30: 3 Tips for Data Analysis of Online Shops – What to Find in Google's New Analytics 4 – Arjan te Huurne, Maxlead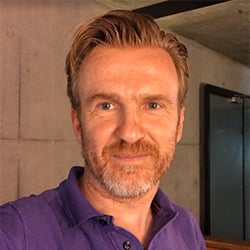 Ostatnim prelegentem podczas tegorocznej edycji DigiTALKS będzie Director of Business Development w Maxlead, Arjan ter Huurne, który w swojej prezentacji przyjrzy się analizie danych i nowościom w Analytics4. Sam Arjan wcześniej pracował w Google, gdzie zyskał przydomek "Guru Analytics". Od 2010 roku pomaga średnim i dużym firmom w marketingu cyfrowym.
Analytics4 to najnowsza odsłona Analytics (znanego wcześniej jako Analytics Web+App), do której wkrótce będą musiały dostosować się wszystkie sklepy internetowe. Podczas prezentacji dowiesz się m.in., jakie korzyści płyną z nowego systemu i jak pomyślnie przenieść na niego swój biznes.
To nie wszystko!
Podczas naszej konferencji będzie również oczywiście czas na zadawanie pytań. Będziesz mógł również skorzystać z możliwości sprawdzenia na żywo konwersji Twojego sklepu.
Możesz brać udział zarówno w całym webinarze, jak również wybrać tylko te prezentacje, które Cię interesują. Nie czekaj i zapisz się już teraz!