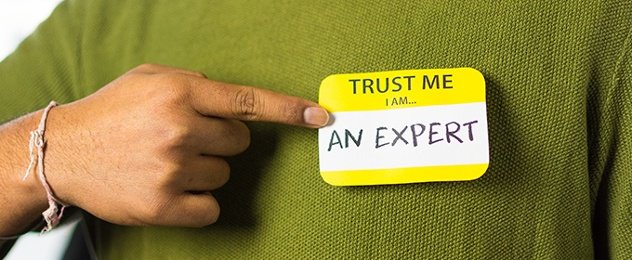 Możliwe, że masz już przesyt blogów? Dziś już niemal każdy prowadzi swoją stronę. Wiele z nich znika w krótkim okresie czasu, mimo że ich przygotowanie wiązało się z dużym nakładem pracy. Blogi mogą być skutecznym narzędziem w biznesie, ale tylko wtedy, gdy są dobrze prowadzone.
Blog może być bardzo cenny i wartościowy dla firmy. Może pomagać w generowaniu ruchu i wyższych obrotów. Rezygnacja z tej formy promocji byłaby błędem.
Konkurencja o uwagę internautów jest bardzo zacięta na rynku e-commerce.
Przeciętny internauta zamieszcza swoje wiadomości w serwisach społecznościowych. Na forach internetowych dyskutuje się tygodniami i miesiącami o najmniejszych niezgodnościach w zakupionych produktach. Wystarczy, aby konkurencja zapoznała się z uwagami w internecie i w ten sposób przeprowadziła miarodajne badanie rynku.
Nie należy się przy tym zniechęcać. Faktycznie —internauci mogą mieć już wyobrażenie o Twoich produktach. Ale prowadząc bloga, kontrolowanie lub odbudowa własnego wizerunku jest o wiele prostsza. Jest to powód, dla którego największy sukces w internecie odnoszą strony, które prowadzą firmowego bloga z dużym zaangażowaniem.
Dlaczego warto mieć bloga?
Blogi są cenne. Prowadzenie wartościowego bloga nie jest tanie. Wymaga to dużego nakładu czasu oraz pieniędzy. Jednak blogi oferują wysoki zwrot z inwestycji (return of investment, ROI) i dlatego warto skorzystać z tej formy promocji. W porównaniu do innych metod marketingowych nie można sobie pozwolić na rezygnację z niego.
Przekierowanie ruchu na swoją stronę. Intensywny ruch na stronie sklepu internetowego nie zawsze przekłada się na liczbę zawartych transakcji, pozytywnie jednak wpływa na jego rozpoznawalność. Blogi są tutaj idealnym narzędziem. Blogi nie tylko poprawiają ruch organiczny, ale dodatkowo czytelnicy chętnie dzielą się jego treścią na innych stronach. Warto myśleć o tym w ten sposób, że linki, które przekierowują z bloga na stronę sklepu, są optymalizacją witryny pod kątem wyszukiwarek.
Opowiadanie historii swojej firmy. Na swoim blogu powinno znaleźć się miejsce na historie o przedsiębiorstwie, filozofii działania, produktach i koncepcjach. Blog jest neutralnym miejscem, gdzie szybko można złagodzić ewentualne złe opinie na temat e-sklepu. Można tam obszernie wyjaśniać sporne kwestie.
Budowa zaufania. Jeśli chcesz, aby odwiedzający zostawiali pieniądze w Twoim sklepie, potrzebne jest zaufanie wśród potencjalnych nabywców. Dziś ludzie szukają indywidualnego kontaktu, chcą, aby dobrze się czuć w relacji z firmą. Blog e-commerce może zapewnić nieco "ciepła" w niekiedy zbyt bezosobowym czy chłodnym handlu internetowym dzięki ciekawym i spersonalizowanym historiom.
Kompetencje jako podstawa pozycjonowania strony. Zdefiniuj profil swojej marki, unikalnej propozycji sprzedaży, koncepcji biznesowej lub innowacji. Na łamach bloga wyróżnij, że doskonale wiesz, co robisz, dokładnie znasz branżę. Nie tylko administruj blogiem, ale zaprezentuj swoje zaangażowanie!
Poprawa wyników SEO. Wiele osób korzysta z bloga, aby wzmocnić aktywność i dynamizm strony internetowej. Regularne publikowanie nowości — nieco aktualności lub nawet codziennie nowy post — sprawią, że wyszukiwarki, takie jak Google, zakwalifikują stronę jako aktywną. W ten sposób zyskasz przewagę SEO. Nie zapomnij o słowach kluczowych!
Rozpocznij prowadzenie bloga jeszcze dziś
Blog nie jest strukturą, którą można raz przygotować i zapomnieć o opublikowanych artykułach. Należy regularnie dodawać ciekawe treści i dbać o miłą dla oka oprawę graficzną. Może warto zatrudnić specjalistę do tego celu. Nie oczekuj, że blog w ciągu paru dni kilkakrotnie pomnoży ruch na stronie. Blog potrzebuje czasu. To jest istotny powód, dla którego warto rozpocząć prowadzenie bloga już dziś.