96% konsumentów twierdzi, że filmy produktowe są pomocne. Mowa przede wszystkim o filmach instruktażowych, które w przystępny sposób obrazują obsługę i sposób działania skomplikowanych produktów. Wiodące sklepy internetowe, takie jak Amazon lub Zappos, już dawno temu doceniły przydatność materiałów wideo i od wielu lat skutecznie zamieszczają i poszerzają liczbę dodawanych filmów o produktach. Jednak spora część sprzedawców obawia się zamieszczania materiałów wideo ze względu na dodatkowe nakłady pracy, jakie trzeba wykonać. Poniżej prezentujemy, jak ważne są materiały wideo oraz jak zintegrować je na stronie sklepu.

Filmy o produktach zwiększają wskaźniki konwersji o 71,3%
Osoby odwiedzające stronę sklepu, na której zamieszczony jest film o produkcie, uzyskują o 71,3% wyższy wskaźnik konwersji w porównaniu do osób, które nie miały okazji obejrzenia materiałów wideo.
Według danych wideo platformy dla branży e-commerce DemoUp, najlepsze wskaźniki konwersji można uzyskać zamieszczając filmiki w sklepach sprzedających elektronikę, artykuły budowlane/produkty dla majsterkowiczów, zabawki, produkty AGD, a także rowery. Zgodnie z zasadą, im bardziej złożony jest produkt, tym częściej użytkownicy korzystają z filmów o produktach.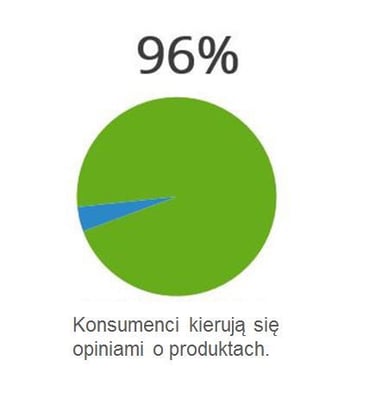 Zmniejszenie liczby zwrotów
Dla 62,3% klientów e-sklepów, pełny i rzetelny opis produktu jest ważnym kryterium wyboru sklepu internetowego. Gdy klienci otrzymują dokładne informacje o produkcie, wówczas podejmują trafniejsze i bardziej przemyślane decyzje. Jest to również z korzyścią dla sprzedawców: dzięki zamieszczeniu filmów o produktach, liczba zwrotów spada nawet o 25%.
Filmy o produktach zastąpią "showrooming"
Podczas zakupów w sklepie stacjonarnym klient ma możliwość obejrzenia i przymierzenia produktu. Ponadto może sprawdzić jego działanie, a w razie wątpliwości poprosić o pomoc sprzedawcę.
Z tego względu wiele osób najpierw udaje się do tradycyjnego sklepu, a dopiero później, po sprawdzeniu produktu, składa zamówienie online. Można zaoszczędzić klientom wysiłku zamieszczając przydatne filmy o produktach, które pomogą im rozwiać ewentualne wątpliwości. Dzięki temu konsument uzyska kompleksowe informacje, tak jakby to miało miejsce w tradycyjnym sklepie.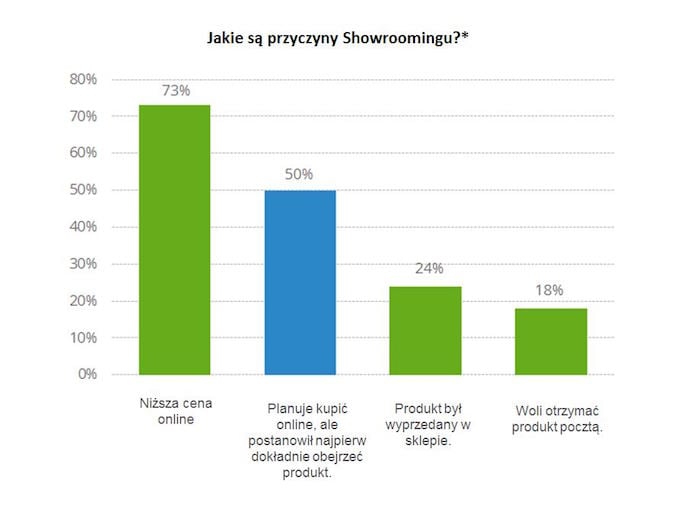 Materiały wideo poprawią pozycję sklepu na liście wyników wyszukiwania
Filmy o produktach mają także wpływ na pozycjonowanie sklepu. Dla wyszukiwarek filmy wideo mają większą wartość niż tekst, a to z kolei zwiększa szanse na wyższą pozycję w rankingu wyszukiwania. Ponadto filmy wideo są wyświetlane wraz z obrazem podglądu, dlatego sklepy z materiałami wideo są częściej odwiedzane, m.in. dzięki lepszym wynikom w rankingu wyszukiwania oraz lepszemu współczynnikowi klikalności.
Przygotowanie filmów produktowych nie musi być drogie
Dobrą wiadomością jest fakt, że filmów o produktach nie trzeba przygotowywać samemu. Wielu producentów dysponuje już gotowymi materiałami wideo w wysokiej jakości. Sprzedawcy, którzy chcą zaoszczędzić na kosztach związanych z przygotowaniem filmów, mogą skorzystać z oferty platformy, która dysponuje gotowymi filmikami o konkretnych produktach. Za pomocą prostej integracji, można zautomatyzować dostęp do bardzo bogatej bazy danych filmów o produktach. Dodatkowo współpraca obejmuje inne usługi, takie jak: szybki wideo hosting, administrowanie prawami autorskimi oraz optymalizację formatu wyświetlania na urządzeniach mobilnych.
Wideo skaner pomaga w znalezieniu filmów dostępnych u producentów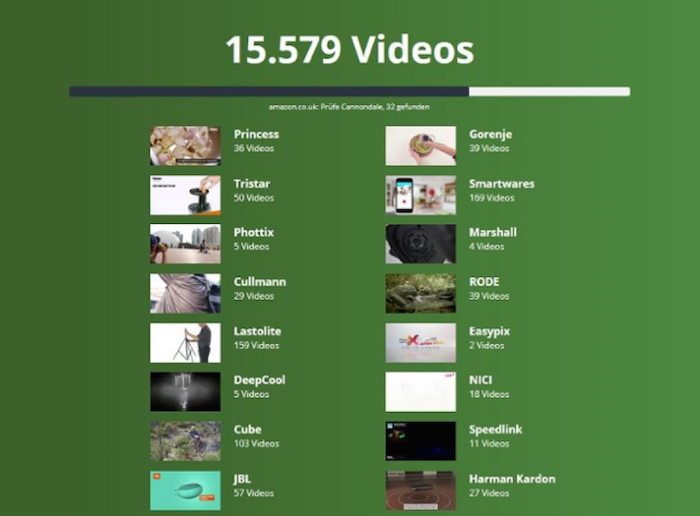 Wideo skaner e-commerce jest bezpłatnym narzędziem, które pomaga sprzedawcom internetowym w znajdowaniu dostępnych materiałów wideo. Narzędzie porównuje produkty w danym sklepie internetowym z filmami produktowymi znajdującymi się w bazie danych. Po procesie skanowania, przedsiębiorcom wyświetli się lista pasujących i dostępnych filmów. Poza tym sprzedawca zostanie poinformowany o liczbie marek w sklepie, dla których dostępne są materiały wideo oraz uzyska informacje o przewidywanej poprawie wskaźnika konwersji, dzięki integracji filmów.