Aby zrozumieć preferencje klientów, niezbędne jest wykorzystanie narzędzi do analizy ruchu. Już ponad 29 milionów stron internetowych na całym świecie używa Google Analytics do śledzenia i analizowania zachowań. Wychodząc naprzeciw nowym potrzebom konsumentów i w celu rozwoju swojego narzędzia, Google zaprezentowało w październiku swoją nową wersję Google Analytics. W tym artykule dowiesz się, jakie są najważniejsze nowe funkcje i jak najnowsza wersja Google Analytics może być przydatna w marketingu Twojej firmy.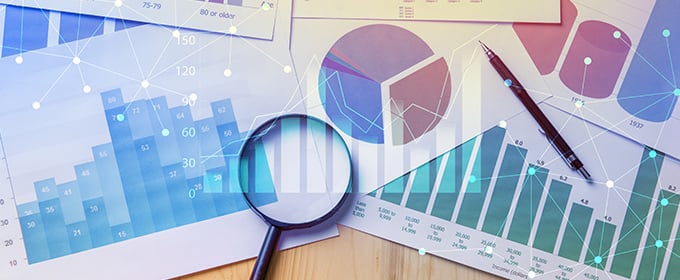 Na swoim oficjalnym blogu Google ogłosił wdrożenie nowej wersji Google Analytics, która jest największą aktualizacją tego narzędzia od dziesięciu lat.
Zgodnie z wynikami badań przeprowadzonych przez Google i Forrester Consulting, poprawa wykorzystania narzędzi analitycznych jest dla osób zajmujących się marketingiem priorytetem. Dotychczasowe usługi nie dawały wglądu w przebieg ścieżki zakupowej klienta.
Za pomocą nowej, inteligentniejszej wersji Google Analytics internetowy gigant chce dopasować się nie tylko do wyników tego badania, ale także do zmian w zachowaniach zakupowych oraz nowych wytycznych dotyczących plików cookie i standardów prywatności.
Jakie są główne zmiany w Google Analytics?
Zacznijmy od najważniejszej zmiany w narzędziu do analityki:
Nowa wersja Google Analytics ujednolica teraz dane z aplikacji biznesowych i witryn internetowych.
Aby pomóc firmom poprawić zwrot z inwestycji (ROI) w ich długoterminowych kampaniach marketingowych, Google Analytics 4 opiera się na uczeniu się maszynowym, a jego fundamentem jest usługa App+Web, testowanej w wersji beta w 2019 roku.
Nowa wersja narzędzia pokazuje wszystkie istotne informacje, aby użytkownicy mogli lepiej zrozumieć swoich klientów i odpowiednio z nimi postępować.
Dzięki temu Google Analytics staje się coraz inteligentniejszy i ujednolica dane z różnych urządzeń i platform w celu uzyskania pełniejszego przeglądu.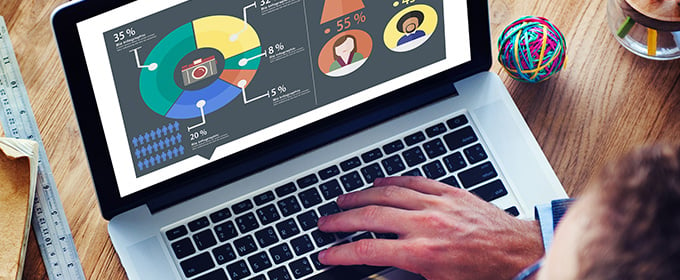 Głębsza korelacja z Google Ads jest jednym z najważniejszych i najbardziej interesujących usprawnień dla Ciebie jako właściciela e-sklepu. Dzięki temu Twoi klienci uzyskują lepsze doświadczenia zakupowe, niezależnie od tego, czy odwiedzą samą stronę sklepu, czy jego aplikację.
Masz na przykład możliwość głębszego zrozumienia ścieżki zakupowej klientów: czy kupujący najpierw dowiadują się o Twojej firmie dzięki reklamie, a następnie instalują aplikację, by tam dokonywać zakupów?
*Darmowa lista kontrolna* 👇
A to jeszcze nie wszystko: Google Analytics może teraz integrować konwersje z filmów z YouTube.
Aby podejmować jeszcze lepsze decyzje marketingowe, nowa wersja pozwoli Ci na zbieranie i analizowanie danych z wyszukiwarki Google, sieci społecznościowych jak Facebook, Twitter, Instagram i YouTube, e-maili, a także płatnych kampanii i organicznych wyników w Google.

Źródło: blog.google
Google podkreśla istotne trendy w Twoich danych
Narzędzie analityczne Google będzie teraz automatycznie powiadamiać użytkowników o ważnych zmianach i trendach w ich danych oraz je podkreślać.
Pozwoli to przedsiębiorstwom na bezpośrednie przeglądanie i analizowanie istotnych danych, takich jak produkty, na które obecnie rośnie popyt ze względu na nowe potrzeby konsumentów.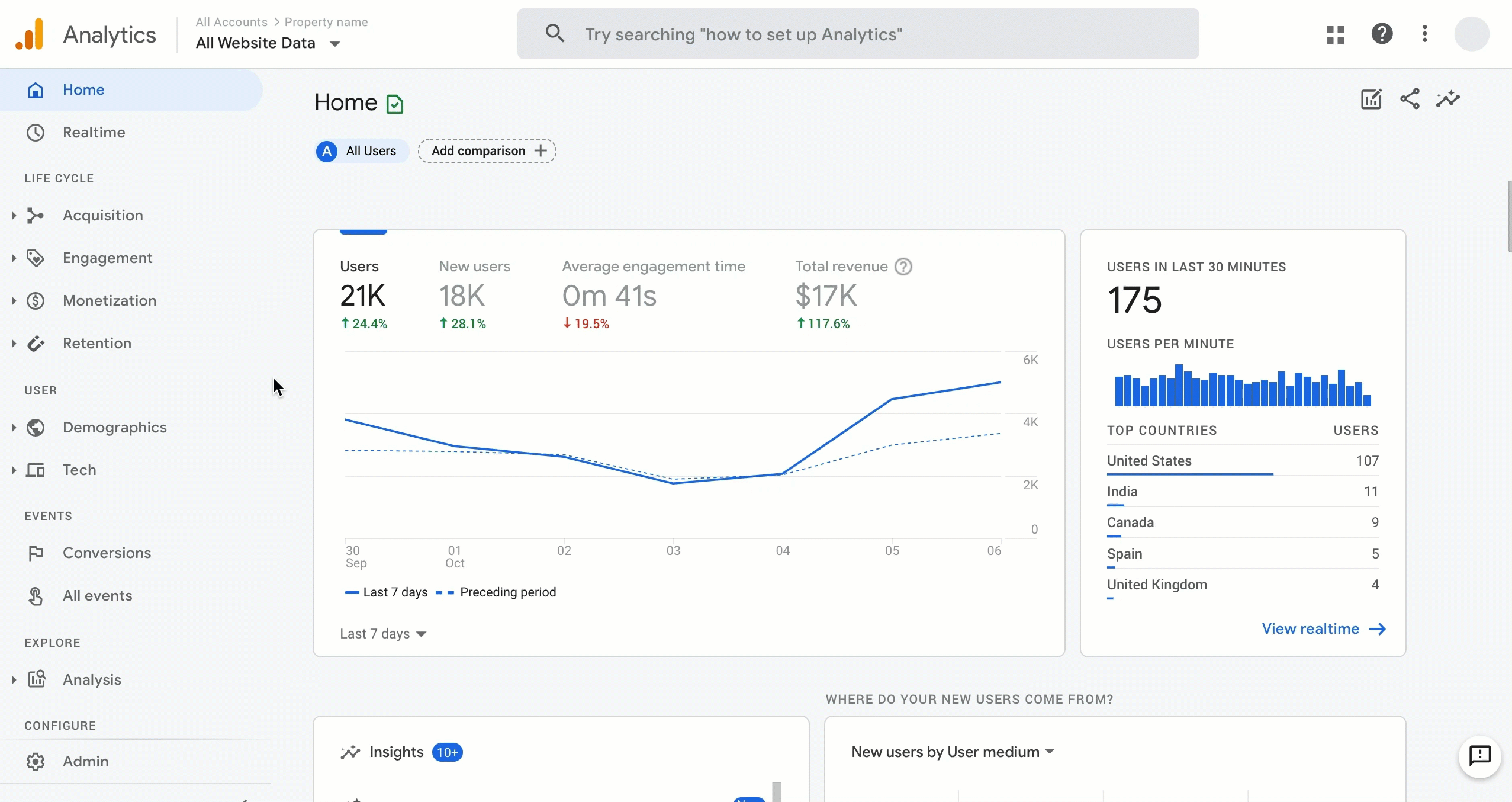 Źródło: blog.google
Nowe dane prognostyczne
Google Analytics doda również nowe dane prognostyczne, takie jak potencjalne przychody, które można wygenerować dla określonej grupy klientów.
Te nowe informacje pozwolą Ci przeanalizować i lepiej zrozumieć potrzeby i zachowania zakupowe kupujących, abyś mógł podjąć działania mające na celu poprawę wydajności sklepu internetowego.
Z ciasteczkami lub bez
Nowa wersja jest zaprojektowana tak, aby dostosować się do przyszłości z włączoną obsługą plików cookie lub bez niej. W temacie tak płynnym jak pliki cookie i trackery, Google chce mieć pewność, że jego użytkownicy zawsze będą mieli możliwość zmierzenia swojej wydajności.
Jak czerpać korzyści z najnowszej aktualizacji?
Aby wykorzystać wszystkie nowe funkcje Google Analytics, Google zaleca utworzenie nowej usługi Google Analytics 4 (dawniej "usługi App+Web"). Możesz dodać ją do już istniejących usług!
Dlaczego warto to zrobić? Google wyjaśnił, że czynność ta pozwoli na rozpoczęcie gromadzenia danych i korzystanie z najnowszych innowacji zaraz po ich uruchomieniu, bez konieczności zmiany obecnej konfiguracji.
Ta publikacja jest tłumaczeniem artykułu w j. francuskim: Google Analytics 4 : la nouvelle version plus intelligente.