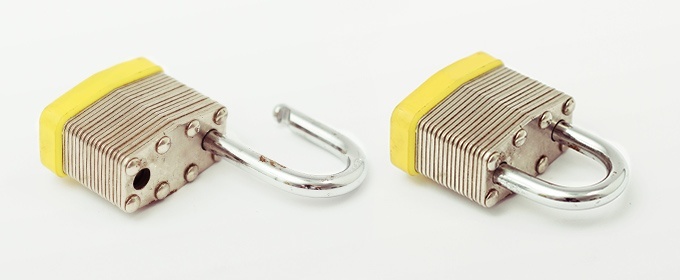 Gigant branży internetowej Google szacuje, że dwie trzecie zasobów internetu nie są bezpieczne. Powinno to dać do myślenia wszystkim administratorom stron, którzy zrezygnowali ze stosowania technologii HTTPS. To jeden z setek czynników, które wpływają na widoczność stron internetowych w wynikach wyszukiwania. Dlatego w przypadku optymalizacji stron pod kątem wyszukiwarek już od dłuższego czasu stawia się na ten bezpieczny standard. Jeżeli strona, na którą chcesz wejść nie jest bezpieczna, może pojawić się komunikat błędu.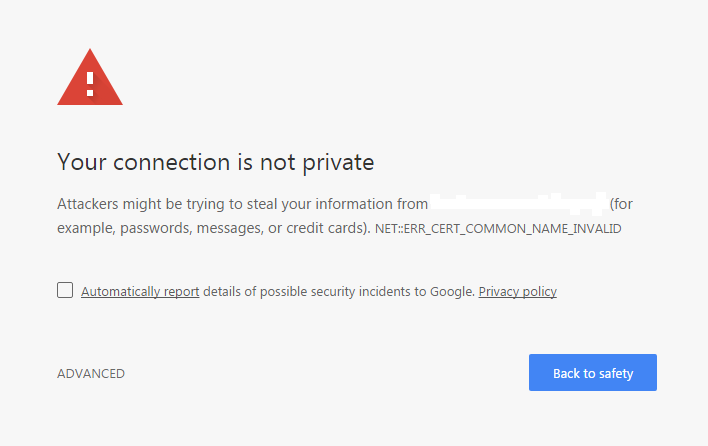 To ostrzeżenie pojawia się w przypadku niebezpiecznych stron internetowych, bez względu na to, czy została ona już odwiedzona.
Słowo "niebezpiecznych" napisano kursywą, ponieważ Google zakłada, że wszystkie strony internetowe bez HTTPS są niebezpieczne.
Dotychczas ostrzeżenie pojawiało się tylko podczas stosowania przeglądarki Chrome oraz w przypadku witryn, które przesyłały informacje wrażliwe bez szyfrowania lub dane były źle szyfrowane.
Czy zatem stosowanie protokołu HTTPS jest ważne? Zdecydowanie tak.
Jednak najpierw wyjaśnijmy, czym jest HTTPS.
Spróbujemy przedstawić podstawy tej technologii bez nadmiernego wgłębiania się w szczegóły techniczne.
HTTPS to skrót nazwy "Hypertext Transfer Protocol Secure" - jest to rozwinięcie klasycznego protokołu HTTP. Nowy standard został opracowany, aby zapewnić bezpieczniejsze użytkowanie witryn internetowych, a dokładnie aby umożliwić bezpieczniejsze przesyłanie danych przez użytkownika.
To bardzo ważne, aby wszystkie podstrony witryny, na których internauci wprowadzają informacje dotyczące płatności i/lub dane osobowe, zapewniały ich bezpieczne przesyłanie. Oprócz tego warto aktywować HTTPS bezpośrednio na każdej stronie sklepu, ponieważ nie wiąże się to z jakimikolwiek utrudnieniami w funkcjonowaniu witryny.
Jednak pełny potencjał protokołu HTTPS jest wykorzystywany wówczas, gdy użytkownik przesyła dane do sklepu. Przesyłane dane są chronione na różne sposoby.
Szyfrowanie: Nawet jeśli uda się komuś przechwycić dane w trakcie ich przesyłania, haker nie będzie w stanie odszyfrować tych informacji.
Uwierzytelnianie: Certyfikat SSL (istotny element HTTPS) uniemożliwia tzw. ataki typu man-in-the-middle, podczas których oszust podszywa się pod Twój sklep i w ten sposób zyskuje dostęp do wrażliwych danych.
Oprócz tego istnieją jeszcze trzy dalsze przyczyny, dla których administratorzy sklepów powinni stosować protokół HTTPS:
Google poinformował, że wkrótce każda nieszyfrowana strona internetowa będzie sklasyfikowana jako niebezpieczna. * Statystycznie ponad jedna czwarta internautów w Polsce stosuje przeglądarkę Chrome. W konsekwencji można przyjąć, że strona internetowa bez HTTPS wygeneruje co najmniej 25 proc. mniej odwiedzin za pośrednictwem Google, gdy ta przeglądarka zacznie piętnować niezabezpieczone witryny.
Zaufanie: witryny, które prawidłowo szyfrują dane, są oznaczone zieloną kłódką, wyświetloną przed adresem URL. To zwiększa zaufanie odwiedzających do Twojego sklepu. Jako doświadczony sprzedawca internetowy wiesz dobrze, że zaufanie to jeden z najważniejszych czynników wpływających na konwersj
Jak już wcześniej powiedzieliśmy: to pozytywnie wpływa na ranking. Nawet wówczas, gdy wielu marketerów online nie mogło stwierdzić bezpośredniej poprawy pozycji w rankingu, udowodniono, że HTTPS ma pozytywny wpływ na widoczność w wynikach wyszukiwania.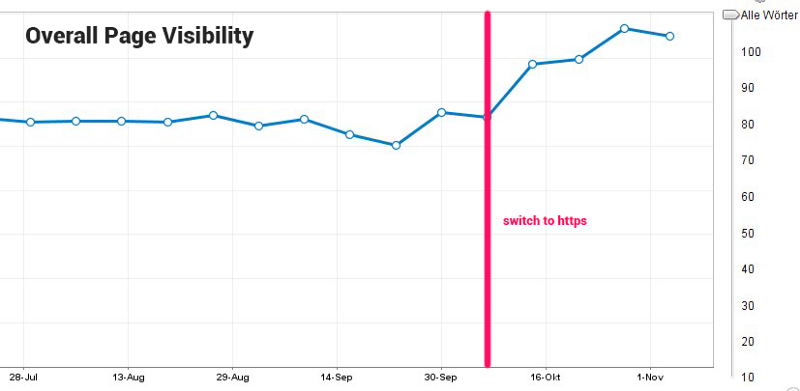 Przejście na protokół HTTPS w większości przypadków nie jest skomplikowane. Mimo to nie możemy w tym miejscu podać ogólnej instalacji protokołu HTTPS, ponieważ każdy system sklepowy jest inny.
Jednak każdy renomowany dostawca systemów do obsługi sklepów dysponuje wyczerpującą instrukcją wyjaśniającą szczegóły aktywacji HTTPS w Twoim sklepie. W razie wątpliwości modernizację może przeprowadzić także kompetentny freelancer lub specjalistyczna agencja.
Czy Twój sklep internetowy jest już bezpieczny? Czy możesz już stwierdzić pozytywny wpływ zmiany, np. na poprawę miejsca w rankingu? A może uważasz, że działania Google są przesadzone? Podziel się swoimi uwagami w komentarzach!