Na początku roku informowaliśmy o nowych możliwościach związanych z Google Shopping... Następnie kilka miesięcy później Google zdecydował się udostępnić sekcję Zakupy za darmo.
A teraz?
Google rozszerza możliwości darmowego promowania produktów. Darmowe linki reklamowe pojawią się na stronie głównej wyników wyszukiwania!
Pojawiaj się w Google Shopping za darmo
Krótkie przypomnienie–
Na stronie głównej wyszukiwania wyświetlają się reklamy produktowe.
One są i będą płatne: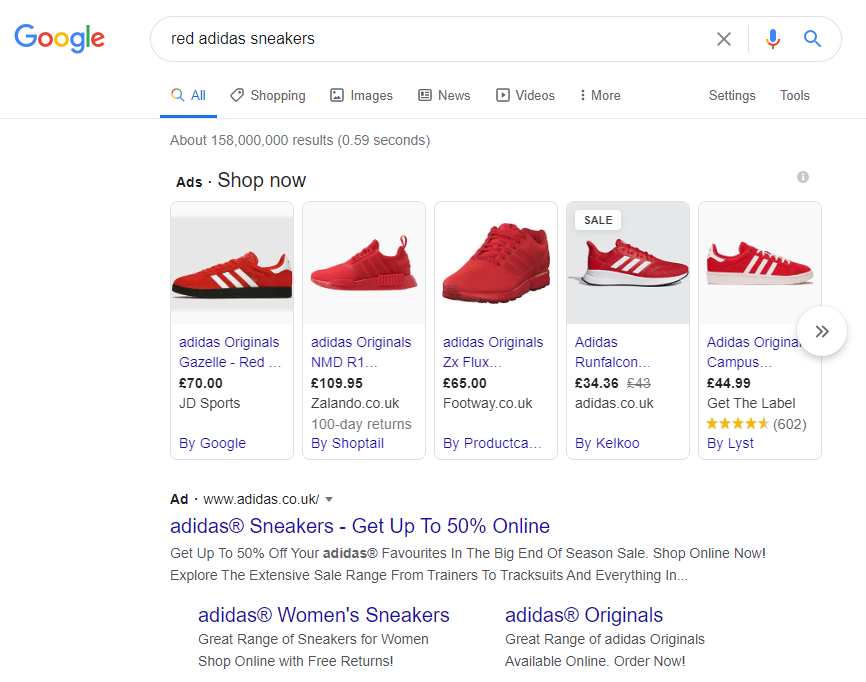 A co jest już dostępne za darmo?
Promowanie swoich ofert w zakładce Zakupy: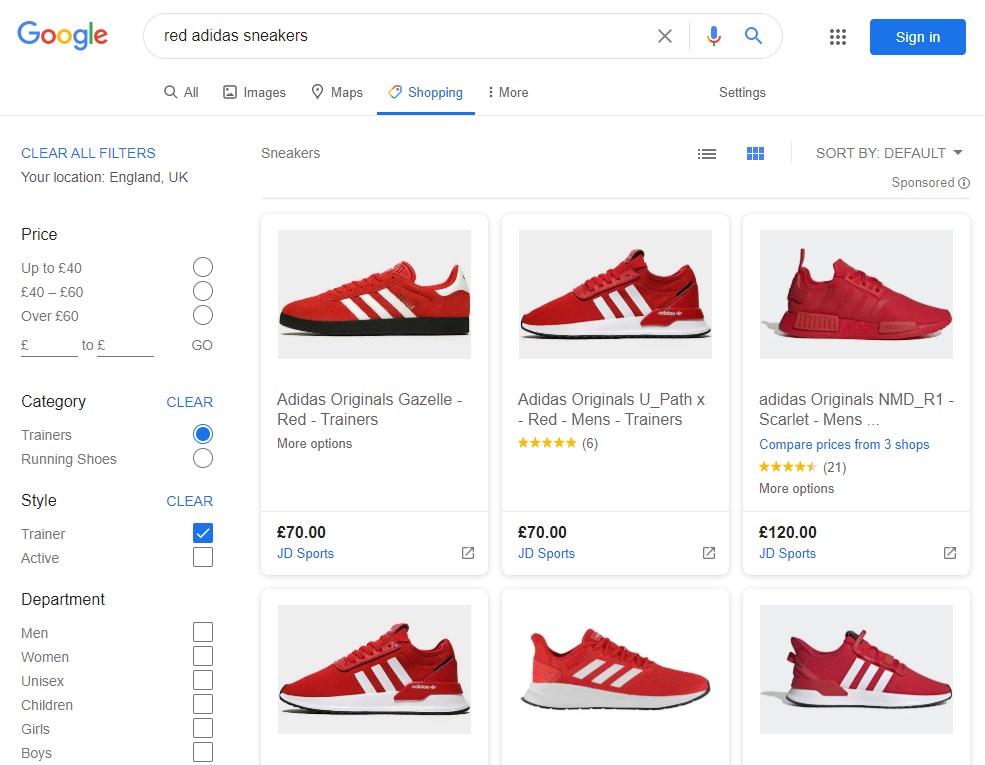 Na razie darmowe promowanie w tej sekcji dostępne jest jedynie w Stanach Zjednoczonych. Jeszcze w tym roku pojawi się w innych krajach.
Pamiętaj: Trusted Shops jest oficjalnym partnerem Google. Opinie zebrane z użyciem systemu Trusted Shops są automatycznie przekazywane do Google. Dzięki temu w Google Ads i Google Shopping wyświetlane są gwiazdki ocen z Twojego sklepu (a to podnosi konwersję)!
Nowość:
Darmowe promowanie się w zakładce Zakupy to nie wszystko, co Google oferuje. W zeszłym tygodniu gigant rynku wyszukiwania ogłosił nowe funkcje.
Od teraz w Stanach Zjednoczonych, a już niedługo w innych krajach, e-sklepy mogą promować swoje oferty w tzw. Knowledge Panel.
Co to oznacza? Wyświetlanie ofert na stronie głównej wyników wyszukiwania.
Zobacz przykład czajnika do parzenia herbaty firmy OXO: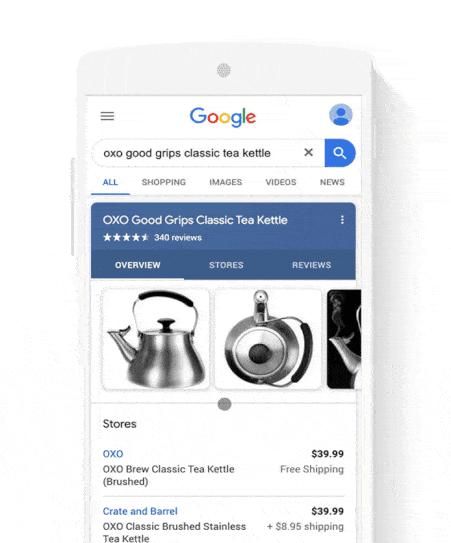 Jak widzisz, oferty sklepów internetowych wyświetlają się na panelu dotyczącym tego produktu, na stronie głównej wyników wyszukiwania.
Zacznij używać Google Shopping
Jeśli prowadzisz sklep internetowy, koniecznie musisz zacząć korzystać z Google Shopping. Nawet jeśli nie planujesz inwestować w reklamy w tym kanale, w niedalekiej przyszłości będziesz mógł promować się za darmo.
Koniecznie załóż konto w Google Merchant Center, przygotuj tzw. feed produktowy i poczekaj, aż Google zaindeksuje Twoje produkty. Lepiej przygotować się wcześniej i zacząć korzystać z funkcji promowania się za darmo, kiedy tylko będzie dostępna w naszym kraju.
Dowiedz się więcej: