Google zaczął testować możliwości YouTube'a jako kanału zakupowego. Wkrótce może pojawić się opcja kupienia produktów przedstawionych w filmie za pomocą jednego kliknięcia. Dowiedz się, jak to ma działać.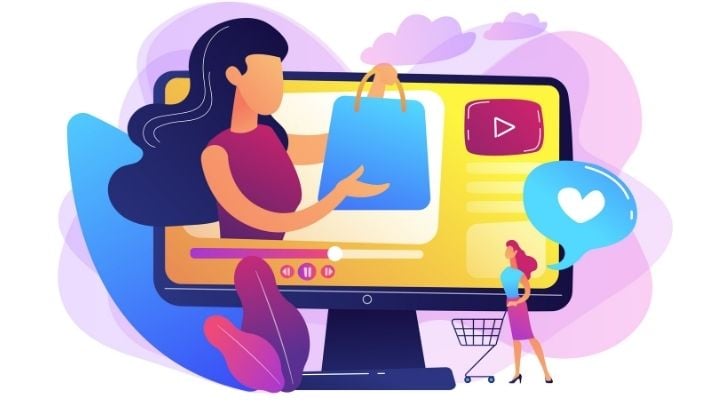 Jak poinformował Bloomberg w październiku: Google rozpoczął testowanie YouTube'a jako platformy handlowej.
Twórcy filmów (póki co ich ograniczona liczba) zostali poproszeni o wykorzystanie oprogramowania YouTube do oznaczania i śledzenia produktów prezentowanych w ich filmach. Dane te są następnie łączone z własnymi narzędziami analitycznymi i zakupowymi Google.
Celem byłoby przekształcenie YouTube'a w prawdziwy kanał zakupowy, przez który użytkownicy mogą nabywać produkty przedstawione w filmach za pomocą jednego kliknięcia.
Obecnie Google korzysta z integracji z Shopify w celu śledzenia i sprzedaży produktów za pośrednictwem platformy wideo, ale jest to ruch, który wciąż jest testowany.
Jakie zmiany mogą zajść na YouTube?
Jeśli znasz YouTube i oglądałeś choćby kilka materiałów na platformie, to prawdopodobnie słyszałeś zdanie "Link do tego produktu znajdziesz w opisie pod filmem".
Google nie chce przegapić okazji do sprzedaży tych artykułów u siebie. Dlatego w przyszłości wspomniany link może pojawić się bezpośrednio na Twoim ekranie, gotowy do kliknięcia. W ten sposób użytkownicy nie będą musieli szukać linku gdzieś w opisie lub opuszczać YouTube'a, aby wyszukać produkt w sieci.
Na YouTube już teraz łatwo znaleźć mnóstwo filmów z tutorialami i unboxingami. Jak sugeruje dyrektor generalny Google Sundar Pichai, te rodzaje wideo mają potencjał, aby zmienić YouTube w platformę handlową. I rzeczywiście, łączą one rozrywkę z zakupami i integrują recenzje, co jest niezbędne w sprzedaży online.
📚Przeczytaj też: Jak korzystać z YouTube'a do promocji e-sklepu?
Kolejny aspekt, który może się zmienić, dotyczy reklam. Jednym z najczęściej słyszanych zarzutów pod adresem serwisu jest to, że reklama jest zbyt natrętna.
Gdyby YouTube stał się platformą zakupową, użytkownicy mogliby odnieść wrażenie, że nakłanianie do zakupu produktów stało się jeszcze bardziej intensywne. Pozostaje tylko mieć nadzieję, że Google, nie opierając swoich dochodów wyłącznie na reklamach, ograniczy ich liczbę lub przynajmniej uczyni je mniej inwazyjnymi.
Kto może zyskać dzięki zmianom na YouTube?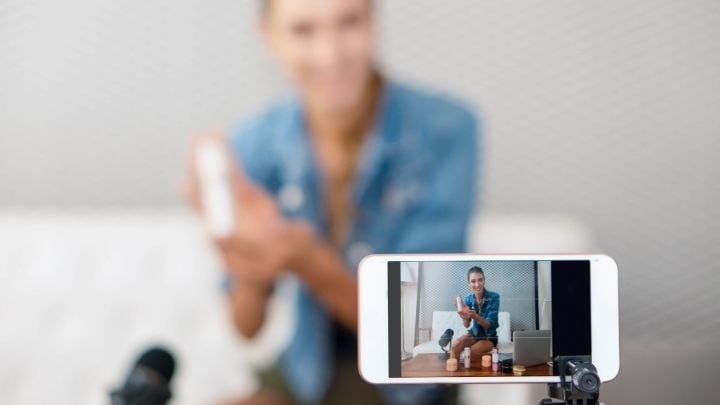 W ten sposób zarabia:
twórca filmu, który promuje produkt,

sprzedawca produktu,

YouTube,

Google.
Nadal nie jest do końca jasne, ile zarabia YouTube. Na razie niektórym twórcom na platformie zaoferowano usługę subskrypcji, za pośrednictwem której ich widzowie mogą płacić za oglądanie ekskluzywnych filmów. YouTube pobiera 30 proc. wynikających z tego przychodów.
YouTube może wyprzedzić Amazona i Alibabę
Jedynym "ograniczeniem", którego YouTube nie osiągnął do tej pory, było stanie się kanałem reklamowym. Przekształcając się w prawdziwą platformę zakupową, YouTube miałby potencjał, by prześcignąć takich gigantów handlowych jak Amazon i Alibaba.
Należy pamiętać, że liczba aktywnych użytkowników na YouTube w 2020 roku wynosi prawie 2 miliardy, a na minutę przesyłane jest 500 godzin wideo.
Czas na testowanie YouTube'a jako platformy zakupowej – zwłaszcza ze względu na koronawirusa – nie mógł być lepszy, bo obecnie sprzedaż online przeżywa prawdziwy boom.
Wniosek
To nie pierwszy raz, kiedy Google testuje robienie zakupów za pomocą wideo. Tego lata w USA wprowadzono Shoploop, platformę zakupową, dzięki której klienci mogą odkrywać nowe produkty, czytać recenzje na ich temat oraz dokonywać zakupu – wszystko w jednym miejscu.
Przekształcenie samego YouTube w prawdziwą platformę handlową wydaje się być niemal naturalną ewolucją, a wszyscy analitycy i eksperci zgodnie twierdzą, że byłaby to dla Google wielka szansa.
Co o tym sądzisz? Robiłbyś zakupy bezpośrednio na YouTube? Daj nam znać w komentarzach!
Ta publikacja jest tłumaczeniem artykułu w j. włoskim: Come usare YouTube per il tuo eCommerce