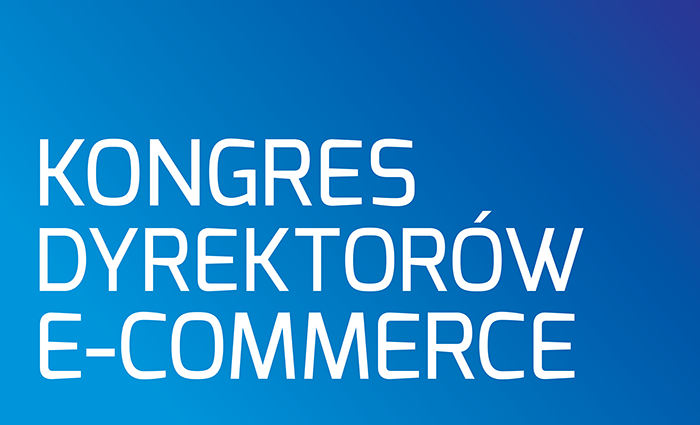 Organizatorzy Kongresu Dyrektorów E-commerce, któremu w tym roku partneruje Trusted Shops, odsłaniają kolejne punkty tegorocznej, trzeciej już edycji wydarzenia. W tym roku Kongres odbędzie się w dniach 20-22 kwietnia w Krakowie. Wśród prelegentów znaleźli się przedstawiciele najważniejszych rynkowych graczy z Polski, Niemiec, Danii i Wielkiej Brytanii. Wystąpią m.in. eksperci z Tchibo, Mulesoft, PPG, AB S.A., TIM S.A. i MM Brown.
Kilka słów o wydarzeniu
Przedsiębiorstwa, które często, przez dziesiątki lat rozwijały się w oparciu o te same systemy informatyczne, dedykowane pod określone kanały sprzedaży, napotykają na olbrzymie problemy w adaptacji omnichannel. Wśród dużych graczy omnichannel wspominany jest w kontekście leitmotiv'u dla strategicznych zmian. Agenda tegorocznego Kongresu koresponduje z tym trendem – komentuje Piotr Wrzalik, Wiceprezes Grupy Unity, przewodniczący Rady Programowej wydarzenia.
Pierwsza sesja tematyczna Kongresu poświęcona zostanie wyzwaniom, jakie niesie wdrożenie strategii omnichannel w firmach handlowych i dystrybucyjnych. O budowaniu kultury organizacyjnej, wspierającej częste zmiany, najważniejszych modelach omnichannel oraz różnicach w adopcji strategii na poszczególnych rynkach opowiedzą w swoich wystąpieniach m.in. Lutz Spannuth ze Spannuth Direct! oraz Norbert Németh, Dyrektor eSklepów Tchibo w Polsce i na Węgrzech, a także Rafał Zaremba, Manager ds. Rozwoju Biznesu w AB S.A. i Justyna Torres, Marketing & E-commerce Director France w Toys'R'Us.
Na popołudniową sesję pierwszego dnia wydarzenia zaplanowano tematy bliższe technologicznej stronie prowadzenia e-biznesu. Elastyczne struktury IT, nowoczesne narzędzia sprzedaży online, enterprise mobile oraz integracja systemów to tylko niektóre z nich. Prelegentami tej części Kongresu będą m.in. Ada Westerinen, Client Architect w Mulesoft, Rie Haagen, Digital Marketing Manager, AC EMEA Marketing w PPG Industries, Marcin Gadulski, Prezes Zarządu MM Brown Chocolissimo.
Wspólnym mianownikiem prelekcji drugiego dnia Kongresu będą modele biznesowe oraz ich zmiany. O skutecznych taktykach wychodzenia na zagraniczne rynki opowiedzą na przykładzie swoich doświadczeń Jasiek Stasz i Michał Juda, Właściciele SHOWROOM. Strategie Digital Transformation omówi natomiast Krzysztof Folta, Prezes TIM S.A. Podczas piątkowej sesji wystąpią również Stefan Batory, CEO iTaxi oraz Jarosław Fronczak z PMR Publications.
Kongres Dyrektorów E-commerce to wydarzenie, cenione w branży ze względu na swój prestiżowy charakter, wysoki poziom merytoryczny, dużą dbałość o szczegóły organizacyjne oraz atmosferę sprzyjającą budowaniu relacji biznesowych.
Organizatorem Kongresu jest Grupa Unity, Partnerami tegorocznej edycji – Dotpay, Trusted Shops i Poczta Polska.
Pełna agenda konferencji oraz formularz rejestracji dostępne są tutaj.
Czytelnicy naszego biuletynu otrzymają 20% rabat na uczestnictwo w Kongresie. Aby z niego skorzystać, wystarczy wpisać w formularzu rejestracyjnym kod o treści: 3KDETS16.
Polecamy :)