Im więcej opinii, tym większe zaufanie do Twojej firmy. Aby wykorzystać ten efekt, możesz bezpłatnie zaimportować oceny z innych źródeł do serwisu Trusted Shops. Wystarczy kilka prostych czynności, aby zgromadzić wszystkie oceny Twojego sklepu internetowego w jednym miejscu.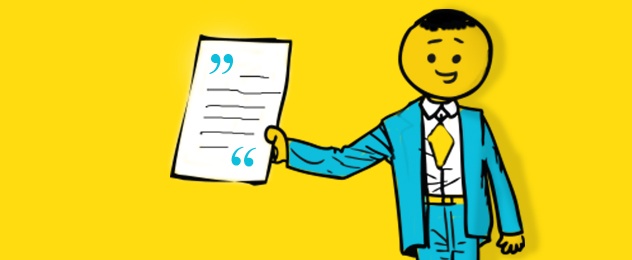 Serwis Trusted Shops oferuje wiele sposobów zbierania opinii. Szczególnie na początku działalności import dodatkowych ocen z innych źródeł może być bardzo pomocny, aby w krótkim czasie zwiększyć ich liczbę. Jest to także opłacalne dla firm o niewielkich obrotach, które chcą wykorzystać każdą dostępną opinię.
Dwieście zamiast stu
Import będzie także przydatny dla sprzedawców, które dysponują już dużą liczbą ocen zgromadzonych w różny sposób i chcieliby je zgrupować oraz udostępnić za pośrednictwem jednego usługodawcy. W końcu możliwość przedstawienia dwustu opinii zamiast stu stanowi znaczną różnicę. Większa liczba ocen wskazuje, że Twój sklep ma już solidną pozycję na rynku.
Sprawne dodawanie opinii
Importowane oceny zwiększą łączną liczbę opinii opublikowanych na Twojej stronie oraz profilu udostępnianym przez Trusted Shops. Nie mają one jednak wpływu na zbiorczą ocenę Twojego sklepu, ponieważ w zależności od dostawcy istnieją różne podstawy obliczeniowe. Główny element oceny, czyli komentarze tekstowe, są dołączane do przeglądu opinii klientów z dyskretną adnotacją "Źródło: …".
Trzy warunki bezpłatnego importu
Trusted Shops stawia na autentyczne oceny, które zapewniają konsumentom faktyczną wartość dodaną, dlatego import możliwy jest tylko z rzetelnych źródeł. Import jest jednorazowy i odbywa się bezpłatnie w ramach Twojego członkostwa. Niezbędne jest spełnienie trzech warunków, aby opinie firm trzecich pojawiły się na profilu udostępnianym przez Trusted Shops:
Dostawcy certyfikowani przez Google: Aby zagwarantować minimalne standardy w zakresie jakości i autentyczności ocen, importujemy tylko te opinie, które zostały dopuszczone także przez Google Shopping. Dotyczy to większości znanych i popularnych usługodawców. Tutaj można sprawdzić, czy wybrana firma została zakwalifikowana.
Pisemne potwierdzenie posiadania licencji: Potrzebne będzie pisemne potwierdzenie posiadania licencji od dostawcy systemu opinii, umożliwiającej wykorzystanie ocen na innych platformach. Przygotowaliśmy wzór takiego pisma. Jeśli nie masz pewności, czy posiadasz odpowiednią licencję, zapytaj o to swojego dostawcę.
Przygotowanie parametrów opinii: Aby prawidłowo wyświetlać oceny, potrzebujemy Twojego identyfikatora TS-ID, ocenę łączną do każdej opinii, tekst komentarza, numer zamówienia oraz wskazanie języka nabywcy (lub opinii).
Skontaktuj się z nami i importuj opinie!
Jeśli chcesz znacznie zwiększyć liczbę opinii lub masz pytania dotyczące naszych produktów, napisz do nas na adres members@trustedshops.com.