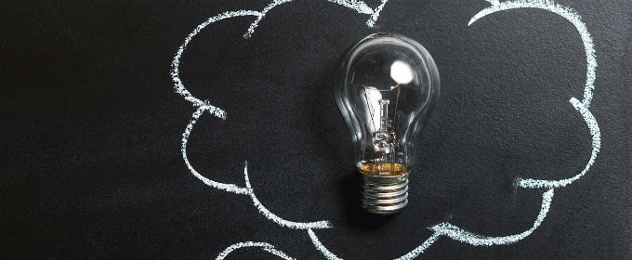 Na scenie SEO pojawiło się nowe pojęcie, które długofalowo wpłynie na mechanizm rankingowy Google: Google RankBrain. Wdrożony zostanie inteligentny system, który ma poprawić wyniki wyszukiwania. Sprawdź, na czym polega RankBrain i czego mogą się po nim spodziewać e-przedsiębiorcy.
Mechanizm rankingowy wzbogacony o sztuczną inteligencję
Google ciągle dostosowuje swój algorytm, by wyświetlać najbardziej optymalne wyniki wyszukiwania. Z jednej strony ważną rolę odgrywają tutaj popularne aktualizacje (Panda, Pinguin, Freshness itd.), ale mniejsze modyfikacje również dostosowują wyszukiwarkę do aktualnych wymagań. RankBrain to element, który za pomocą sztucznej inteligencji sam się rozwija, ale obecnie wciąż jest kontrolowany ręcznie.
Sztuczna inteligencja już od dawna nie występuje jedynie w filmach takich jak Ja, robot, Matrix czy Blade Runner. Google od lat prowadzi badania na ten temat. Przez Google przechodzą dziennie ponad 3 miliardy zapytań, z czego 15 proc. jest zadawanych po raz pierwszy. Takie nowe zapytania muszą zostać zrozumiane i osadzone w kontekście, by dostarczyć odpowiednie wyniki. Właśnie w tym pomóc ma algorytm RankBrain.
Zrozumieć, co jest szukane
Zrozumienie kontekstu jest szczególnie ważne wtedy, gdy chodzi o słowa mające dwa lub więcej znaczeń: bal, pączek, pilot i zamek to jedynie kilka przykładów w języku polskim. Przy takich wyrażeniach wyszukiwarka może się pogubić i zamiast np. instrukcji montażu zamka w drzwiach na stronie z wynikami zobaczymy listę zamków, które warto zwiedzić. RankBrain ma przede wszystkim służyć pomocą podczas przyporządkowywania nieznanych zapytań, które nie mają żadnych danych historycznych.
Opinie klientów zapewniają dodatkowe dane
Komentarze wystawiających oceny klientów mogą zawierać dodatkowe informacje, które Google może wykorzystać do rankingu. Ponieważ klienci używający wyszukiwania głosowego chętniej podają części zdań niż pojedyncze terminy, taki sposób wyrażania się bardzo dobrze pasuje do komentarzy klientów.
Dzięki temu inni zainteresowani mogą odnaleźć daną firmę na podstawie słów, za pomocą których klienci opisali jej ofertę. To czyni pisanie wyczerpujących opinii jeszcze bardziej wartościowym, ponieważ pojawia się więcej haseł, dzięki którym można znaleźć daną rzecz.
Na co powinni uważać sprzedawcy internetowi?
Dla sprzedawców internetowych istotniejsza staje się specjalizacja w swojej branży i osiągnięcie tematycznej jednoznaczności. Jednocześnie odchodzi się od prostej optymalizacji słów kluczowych na rzecz obszernych opracowań tematycznych.
W przyszłości zła jakość treści jeszcze bardziej odbije się na pozycjach w wynikach wyszukiwania. Ponadto opinie klientów w postaci wystawianych ocen powinny odgrywać główną rolę przy ustalaniu strategii dotyczącej zawartości sklepu. Oceny na stronie ze szczegółowymi informacjami o produkcie mogą poprawić ich widoczność.
Ponadto dane strukturalne mogą dostarczyć wyszukiwarce dodatkowych informacji. W optymalny sposób opracowują one informacje dla wyszukiwarek, dzięki czemu dane mogą zostać odpowiednio zinterpretowane. Być może na tej podstawie Google będzie w przyszłości przeprowadzać krótkie rozmowy z użytkownikami, by dostarczyć im najlepsze możliwe wyniki.
Więcej informacji znajduje się na stronie Searchengineland i MOZ.