Jako właściciel dobrze prosperującej firmy z pewnością zmagasz się z konkurencją. Jeśli konkurenci są liderami w Twojej niszy rynkowej, przekonywanie do siebie ludzi może być trudnym zadaniem. Pewnie zastanawiasz się, jak odebrać innym firmom ich potencjalnych (i obecnych) klientów. Dzisiaj podpowiemy Ci, jak utworzyć stronę docelową, która zaprezentuje Twój produkt jako alternatywę dla rozwiązań konkurencji.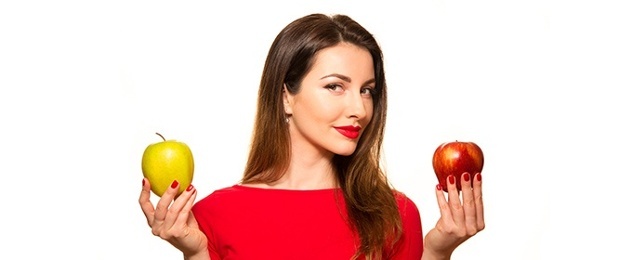 Po co w ogóle odnosić się do konkurencji?
Zgodnie z klasyczną strategią marketingową komentarze dotyczące konkurentów są uważane za tani zabieg. Mogą także sugerować, że nie wierzysz w jakość własnego produktu. Oczywiście jeśli Twoja firma zajmuje pozycję lidera branży, z reguły ignorujesz konkurencję w swoich działaniach marketingowych (czy Coca-Cola często wspomina Pepsi? Czy McDonald's kiedykolwiek mówi o Burger Kingu?). Nie żyjemy jednak w czasach klasycznego marketingu. Kupujący nie czerpią już informacji z telewizji i spotów radiowych w taki sposób jak dawniej. Teraz sprawdzają wszystko w sieci — by dowiedzieć się czegoś o produkcie, wyszukują go w Google albo czytają opinie w Internecie, zanim zdecydują się na zakup.
Jednak przeszukując Internet, odkryją też produkty konkurencji. Zaradny klient zdobywa odpowiednią wiedzę i sprawdza inne produkty, stanowiące alternatywę do tego, o którym już słyszał. Internet stał się tak istotnym źródłem informacji, że duża część Twojej strategii sieciowej musi być oparta o SEO. Znajomość słów kluczowych wyszukiwanych przez grupę docelową ma ogromny wpływ na to, czy ludzie natrafią na Twój produkt. Dlatego odnoszenie się do konkurencji w Internecie może być bardzo dobrym pomysłem.
Tworzenie strony docelowej pod kątem klientów szukających alternatywy
Aby maksymalnie wykorzystać możliwości Google, musisz się zastanowić, jak guglują guglujący (zabawnie się to pisało). Innymi słowy, domyśl się, jakie słowa kluczowe wyszukują w Google (lub innych wyszukiwarkach) potencjalni klienci. Stosowanie tej metody może Ci przynieść spore korzyści.
Zasada jest dość prosta. Musisz utworzyć stronę docelową przygotowaną specjalnie z myślą o użytkownikach poszukujących alternatywy dla produktów Twoich konkurentów. Jeśli szukasz na przykład prostego edytora tekstu i z jakiegoś powodu nie chcesz korzystać z programu Microsoft Word, prawdopodobnie wpiszesz w Google "alternatywa dla Microsoft Word". Wydaje się to dość naturalne, ponieważ Microsoft Word jest niezwykle rozpoznawalny i bez wątpienia cieszy się największą popularnością spośród programów tego typu. Z tego względu stanowi punkt wyjścia dla każdego, kto szuka alternatywy. Jeśli Twoja firma oferuje podobny program, rozsądnym krokiem będzie stworzenie strony docelowej zoptymalizowanej pod kątem tego hasła (alternatywa dla Microsoft Word), gdyż pozwoli Ci to pozyskać nowych klientów.
Stosując klasyczną strategię SEO, starannie wpleć te słowa kluczowe w najważniejsze fragmenty strony. Powinno to obejmować:
początek nazwy strony,
najważniejszy nagłówek (w tagu <h1>),
adres URL.
Wybierając właściwe słowa kluczowe, możesz skorzystać z planera słów kluczowych oferowanego przez Google, by sprawdzić, jakie hasła są najczęściej wyszukiwane. W większości przypadków będzie to po prostu "alternatywa dla X", gdzie X to nazwa konkurencyjnego produktu. Jednak po sprawdzeniu powyższego przykładu okazało się, że hasło "alternatywa dla worda" było wyszukiwane 1300 razy na miesiąc, podczas gdy "alternatywa dla Microsoft Word" jedynie 390 razy. Warto więc upewnić się, które hasła odnoszące się do Twojej konkurencji są najczęściej wyszukiwane.
Poza wcześniej wymienionymi trzema miejscami warto umieścić nazwę konkurującej firmy jeszcze kilka razy w tekście na stronie docelowej. Pamiętaj tylko, żeby nie przesadzić.
Dobry przedsiębiorca zna zalety i wady swojego produktu. Oczywiście nie należy podkreślać wad. Najważniejsze to wiedzieć, co wyróżnia produkt od konkurencji. Są powody, dla których ludzie szukają alternatywnego produktu. Warto bezpośrednio się do nich odnieść w tekście na stronie docelowej. Jeśli oferujesz darmową alternatywę dla płatnego produktu, postaraj się podkreślić ten fakt. Jeśli produkt Twojego konkurenta jest nazbyt skomplikowany, zachwalaj prostotę swojego. Zawrzyj w tekście wszystko, co odróżnia Twój produkt od produktu firmy, z którą konkurujesz.