Newsletter nadal należy do skutecznych i popularnych narzędzi marketingowych w branży e-commerce. Sprzedawcy internetowi poświęcają dużo pracy, by namówić możliwie największą liczbę zainteresowanych do subskrypcji newslettera oraz jego regularnej lektury. Tym bardziej bolesna staje się utrata z trudem uzyskanych rejestracji w wyniku rezygnacji. Pokażemy, jak uniknąć rezygnacji z newslettera, postępując zgodnie z prawem.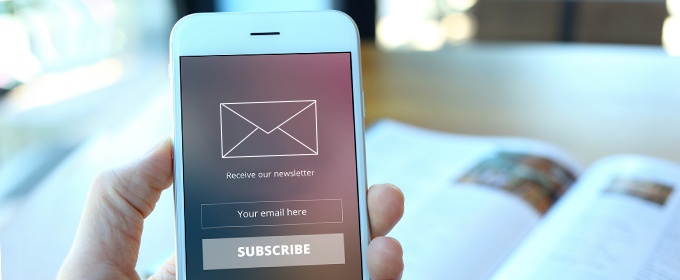 Funkcja rezygnacji jest oczywiście istotna i wymagana prawnie. Jeśli ktoś nie chce otrzymywać wiadomości, nie należy mu ich wysyłać. Jednak za pomocą kilku sztuczek możesz sprawić, że Twoi odbiorcy będą zadowoleni, i utrzymać liczbę rezygnacji na niskim poziomie.
1) Informacje przed rejestracją
Pierwszy środek zapobiegający rezygnacjom należy stosować jeszcze przed rejestracją. Im dokładniej poinformujesz zainteresowanych, jak często będzie wysyłany newsletter i co będzie zawierał, tym lepiej będą do niego nastawieni. Im bardziej newsletter będzie odpowiadał oczekiwaniom, tym bardziej zadowoleni będą czytelnicy.
2) Zachęta – tak, niechciana poczta – nie
Popularną i skuteczną metodą na zwiększenie liczby subskrypcji newslettera jest dawanie zachęt. Oznacza to kupony rabatowe i loterie, które są powiązane z subskrypcją.
Należy pamiętać, że zachęty nie powinny być zbyt silne oraz, że powinny być dostosowane do newslettera. Przykładowo kupon rabatowy powinien obowiązywać jedynie w Twoim własnym sklepie i nie powinien obejmować oferty partnera. W przypadku loterii nagrody nie powinny zbytnio odbiegać od Twojego asortymentu. Należy rozlosowywać przede wszystkim własne produkty, a nie np. wycieczki.
Przy zbyt dużej rozbieżności często udzielana jest konieczna zgoda double opt-in, ale w rzeczywistości newsletter nie jest pożądany. Używa się na to określenia greymail. W przypadku tej grupy odbiorców, aż do momentu rezygnacji, nie uda Ci się osiągnąć dobrego działania rozdzielnika. Najlepiej od samego początku unikać przesyłania wiadomości do osób, które ich nie czytają.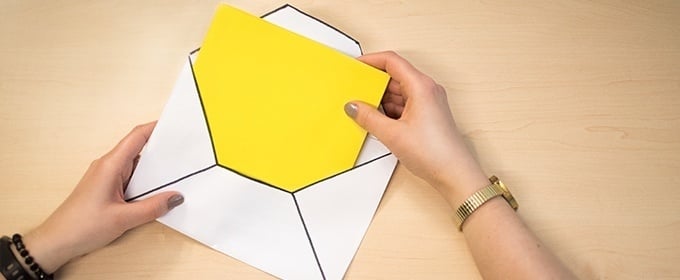 To również powinno Cię zainteresować: Neuromarketing - sposoby na zwiększenie konwersji
3) Tworzenie strony rezygnacji
Strona rezygnacji otwiera się po kliknięciu łącza do rezygnacji w wiadomości e-mail. Łącze do rezygnacji musi znajdować się w każdej reklamowej wiadomości e-mail, tak by można było zrezygnować z otrzymywania dalszych wiadomości. Uwaga, łącze do rezygnacji musi zostać nazwane w sposób wyraźny i jednoznaczny.
Rezygnacja nie może wymagać dużego wysiłku. Pamiętaj, aby na stronie rezygnacji adres e-mail uzupełniał się automatycznie i nie było potrzeby jego ponownego wpisywania. Może to być problematyczne, kiedy zainteresowany nie pamięta już dokładnego adresu e-mail, którego użył podczas subskrypcji newslettera.
Ponadto należy pamiętać, że w przypadku rezygnacji nie można stosować pól obowiązkowych. Nie należy również stosować procedury double opt-out, w przypadku której po złożeniu rezygnacji wysyłana jest wiadomość e-mail służąca do potwierdzenia.
4) Oferowanie dostępu do centrum danych i możliwości ustawiania preferencji
Powodem rezygnacji nie musi być koniecznie to, że ktoś nie chce od Ciebie otrzymywać wiadomości. Być może nie pasuje mu jedynie ich częstotliwość lub część treści.
Aby nie stracić tej grupy zainteresowanych, udostępnia się im na stronie rezygnacji centrum danych. Tam możesz zapytać, w jakich odstępach czasu zainteresowani chcą otrzymywać wiadomości e-mail. Oto przykład z jednego ze sklepów modowych.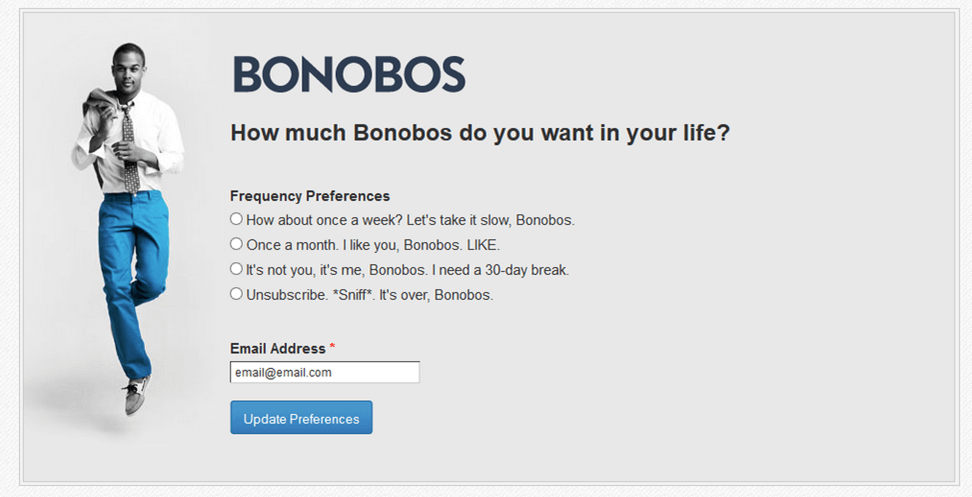 Inną możliwością jest zapytanie o to, jakie treści preferują zainteresowani, i dostosowanie ich do indywidualnych życzeń.
5) Wzbudzanie emocji
Chociaż procedura rezygnacji powinna być możliwie szybka i prosta, możesz spróbować w żartobliwy sposób odnieść się do emocji odbiorców newslettera. Napisz, że rezygnacja sprawia, że jest Ci smutno, i nawiąż do istniejącej między Wami więzi.
Oto przykład z firmy Hubspot, która sprzedaje oprogramowanie — na stronie rezygnacji firma informuje, że będzie tęsknić za rezygnującą osobą. Ponadto dostępny jest film, w którym ta wypowiedź nabiera jeszcze silniejszego osobistego wymiaru.
6) Oferowanie alternatyw
Kolejnym elementem widocznym w przykładzie firmy Hubspot jest przedstawienie alternatywnych kanałów komunikacji. Nie każdy lubi komunikację poprzez pocztę elektroniczną, ale być może chce w dalszym ciągu mieć dostęp do Twoich treści.
Dlaczego nie zaoferować tej osobie śledzenia Twojego profilu na Facebooku, Linkedinie czy Twitterze? Oprócz tego możesz zaproponować ponowną rejestrację, gdyby do rezygnacji doszło przez pomyłkę. Pamiętaj, że ponownie musisz otrzymać zgodę double opt-in.
7) Poznanie powodów
Nawet jeśli nie możesz zapobiec rezygnacji, zapytanie o powody może dostarczyć Ci wartościowych informacji, które możesz wykorzystać, by jeszcze lepiej dopasować newsletter do oczekiwań grupy docelowej.
Możesz również spytać, czy newsletter przychodził zbyt często oraz czy jego treść była odpowiednia. Tutaj także występuje powiązanie z centrum danych. Regularnie dokonuj oceny tych danych i korzystaj z nich w celu optymalizacji.
Pamiętaj, że pole na podanie powodów nie może być polem obowiązkowym.
Autor: Britta Böhle & Martin Rätze