Wystarczy użyć nieodpowiedniego nagłówka, aby czytelnicy zrezygnowali z otwarcia newslettera. Czy przydarzyła się Wam taka sytuacja? Temat wiadomości często decyduje o współczynniku otwarć lub przekierowaniu e-maila do spamu. Dobry i chwytliwy nagłówek, użycie właściwych słów kluczowych mogą sprawić, że odpowiednio skonstruowana wiadomość będzie skutecznym narzędziem marketingowym. Poniżej zamieszczamy praktyczne porady ekspertów na ten tema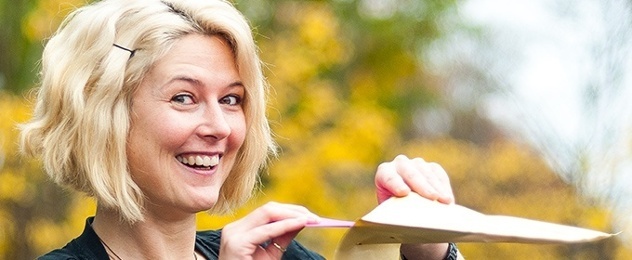 Dobry tytuł = wyższy współczynnik otwarć
Szacuje się, że do 2017 roku liczba dziennie wysyłanych e-maili wzrośnie do imponującej liczby – 206,6 mld. Mimo że spodziewany jest spadek liczby wiadomości prywatnych z uwagi na coraz częstsze korzystanie z sieci społecznościowych, to jednocześnie przewiduje się, że liczba wiadomości biznesowych będzie rosnąć.
W kwestii e-mail marketingu bardzo ważne jest, aby subskrybenci zauważyli przesłaną przez nas wiadomość. Nie jest to łatwe mając na uwadze coraz bardziej przepełnione skrzynki pocztowe.
Opisz w temacie zawartość e-maila
Najnowsze badania wykazują, że użytkownicy chętniej otwierają wiadomości, w których zawartość została jasno określona już w temacie. Tylko w ten sposób potencjalny czytelnik może ocenić, czy tekst go zainteresuje. Jeśli informacje w temacie są niejasne, współczynnik otwarć obniża się. Każdy z nas otrzymuje zbyt dużo wiadomości e-mail, aby móc dokładnie zapoznać się z każdą z nich.
"Ciekawy i dobrze opisany temat, to jeden z najważniejszych aspektów e-mail marketingu. Nie należy stosować zbyt promocyjnego przekazu, aby nie rozczarować czytelników" – mówi Katharina Lieske, menedżer ds. e-mail marketingu w Trusted Shops.
Temat powinien zawierać maksymalnie 40 znaków
Podczas wyświetlania otrzymanych wiadomości, większość programów do obsługi poczty elektronicznej skraca temat. W przypadku mobilnych aplikacji pocztowych liczba znaków jest jeszcze mniejsza niż w przypadku wiadomości wyświetlanych na komputerach desktopowych. Specjaliści ds. badań rynku zalecają, aby tytuł nie przekraczał 40 znaków. Ta wskazówka wynika z interpretacji przeprowadzonego badania. Spośród 200 mln przebadanych e-maili, te które były najbardziej skuteczne miały od 28 do 39 znaków w wierszu tematu.
"Najważniejsza reguła brzmi: im krócej, tym lepiej" – zaznacza Katharina Lieske.
Rozpocznij temat wiadomości od odpowiedniego słowa kluczowego
Najważniejsze słowa kluczowe, które zachęcą potencjalnego klienta do otwarcia Twojej wiadomości, należy umieścić na samym początku tematu wiadomości. Umieszczenie słów kluczowych na końcu tematu wiąże się z ryzykiem, że nie zostaną one w ogóle wyświetlone przez aplikację. W tym wypadku ryzyko jest o wiele wyższe w przypadku aplikacji mobilnych niż desktopowych.
"Dodatkowo sformułowania powinny być aktywne, a nie pasywne, np.: Zaoszczędź 20% w firmie XY!, a nie: Rabat 20% na produkty XY" – dodaje Katharina Lieske.
Nie pisz o nadawcy w temacie
Miejsce w temacie jest cenne i należy rozsądnie nim zarządzać. Informacje o nadawcy zostaną wyświetlone przez popularne aplikacje pocztowe lub operatorów skrzynki pocztowej, dlatego warto przeznaczyć treść tematu na inne cele. Warto jednak pamiętać o tym, że nadawca wiadomości jest ważny.
"Wysyłam e-maile tylko przy użyciu mojego osobistego adresu, czyli katharina.lieske@trustedshops.de a nie skrzynki ogólnej: marketing@trustedshops.de" – dodaje Katharina Lieske.
Nie używaj nazwy odbiorcy w temacie
Mimo że osobiste powitanie dla wielu wydaje się być raczej dobrym pomysłem, należy unikać tego rozwiązania. Przeciętny internauta wie, że e-mail nie został napisany tylko i wyłącznie dla niego. Po pierwsze odbiorca może poczuć się zlekceważony, a po drugie cenne miejsce, które powinno zawierać ważne informacje, zostaje zmarnowane.
Zrezygnuj ze znaków specjalnych w temacie
Serduszka, gwiazdki i inne emotikony być może wyglądają sympatycznie, ale niekiedy mogą przynieść odwrotny skutek, skutecznie odstraszając internautów. Poza tym nie wszystkim użytkownikom emotikony prawidłowo wyświetlają się na urządzeniach. Jeśli jednak chcielibyśmy użyć emotikonek, to takie znaki należy stosować na końcu tematu.
"Warto przetestować użycie znaków specjalnych. Jednak rezultat ich użycia zależy od grupy docelowej i kontekstu, w jakim zostaną użyte. Znaki specjalne mogą być czynnikiem, który sprawi, że czytelnicy od razu rozpoznają, kto jest nadawcą newslettera" – wyjaśnia Katharina Lieske.
Podsumowanie
Wyniki różnych badań dotyczących przygotowania idealnego tematu są raczej jednoznaczne i radzą, aby opisać w temacie zawartość e-maila. Także wtedy, gdy autor newslettera sądzi, że sformułowanie inne niż krótki opis zawartości byłoby bardziej kreatywne. Doświadczenie wykazuje, że miałoby to negatywny wpływ na współczynnik otwarć.