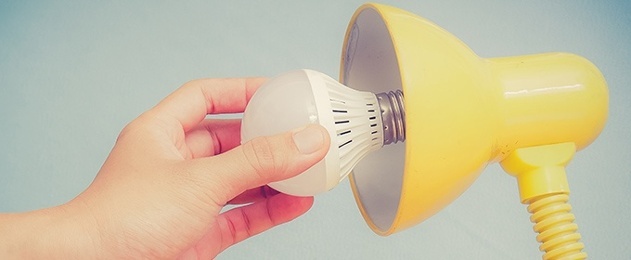 Dlaczego czasami konieczna jest zmiana systemu do zarządzania sklepem i na co powinien zwrócić uwagę właściciel sklepu przy wyborze nowej platformy?
Są ważne powody, aby zmienić oprogramowanie na bardziej wydajne. Jednym z nich jest brak możliwości wdrażania decyzji strategicznych w dotychczasowym systemie.
Jednak jedną z najczęstszych przyczyn zmian jest brak możliwości aktualizacji systemu. Jeśli oprogramowanie sklepu nie było aktualizowane przez miesiące lub lata, to nie można korzystać z nowych dostępnych na rynku rozwiązań. Sklep jest narażony na zwiększone ryzyko, pozostaje w tyle za konkurencją, stopniowo obniża swoją pozycję w wynikach wyszukiwania, a w efekcie nie uzyskuje spodziewanych obrotów.
Zbyt wielu właścicieli sklepów, hołdując zasadzie "never change a running system", przez wiele lat trzyma się przestarzałych systemów. Często dopiero rosnące oczekiwania współczesnych klientów i wymogi rynku zmuszają sklepy do wdrożenia zmian technologicznych.
Jak uniknąć zagrożeń?
Zmiana systemu do zarządzania sklepem jest zalecana także wtedy, kiedy występuje zagrożenie dla prawidłowego działania lub bezpieczeństwa sklepu. Ciągła możliwość aktualizacji gwarantuje także bezpieczne funkcjonowanie. Przykładowo nowa wersja często umożliwia uruchomienie dodatkowych istotnych dla rozwoju technologicznego sklepu funkcji.
System musi także umożliwiać wdrożenie nowych rozwiązań oraz narzędzi SEO, aby nadążać za szybko zmieniającymi się kryteriami rankingu Google.
Wybierając nowy system należy także zwrócić uwagę na możliwość zintegrowania go z istniejącymi systemami, takimi jak: system ERP czy system obsługujący płatności.
Integracja z innymi systemami
Czasami jednak zmieniając system sklepowy warto także pomyśleć o zmianie istniejących systemów. Na przykład wtedy, kiedy nowy system jest kompatybilny z innymi systemami zewnętrznymi niż nasze.
Zmianę zewnętrznych systemów warto rozważyć także wtedy, gdy nie umożliwiają one przeprowadzenia aktualizacji i ogranicza to funkcjonalności platformy sklepowej.
Najlepiej, jeśli producent oprogramowania dla sklepów jest także dostawcą usług hostingowych, ponieważ na dobre funkcjonowanie sklepu zawsze składa się oprogramowanie i sprawność platformy sklepowej. Kiedy oba komponenty pochodzą od jednego dostawcy, systemy są wspólnie opracowywane i wzajemnie do siebie dostosowywane.
Dzięki współpracy z jednym partnerem odpowiadającym za całość łatwiej zachować spójność systemów oraz uniknąć niepotrzebnych nieporozumień. Dobrzy dostawcy oferują obsługę po wdrożeniu oraz wprowadzanie wszystkich aktualizacji i niezbędnych innowacji, co gwarantuje bezbłędne funkcjonowanie systemu.
Oprócz dobrze dobranego systemu ważną rolę dla sklepu odgrywa także strategia przedsiębiorstwa. Przed wprowadzeniem zmiany sprzedawcy powinni zadać sobie pytanie, w jakim miejscu chcieliby być w kolejnych latach. Czy należy rozszerzyć asortyment produktów lub grupy docelowe? Czy jest planowana także sprzedaż za granicą?
Zdarzają się także niespodziewane sytuacje, które ciężko zaplanować, dlatego nowy system powinien umożliwiać elastyczne reagowanie na zmiany w firmie bez angażowania dodatkowych zasobów.