Plotki się potwierdziły (to oficjalne):
Jest możliwość by wykorzystać treści generowane przez użytkowników na potrzeby SEO własnych stron internetowych.
Chciałbyś podkręcić swoje SEO bez zbyt dużego zaangażowania czasowego? Da się to zrobić, a w tym artykule poznasz metodę.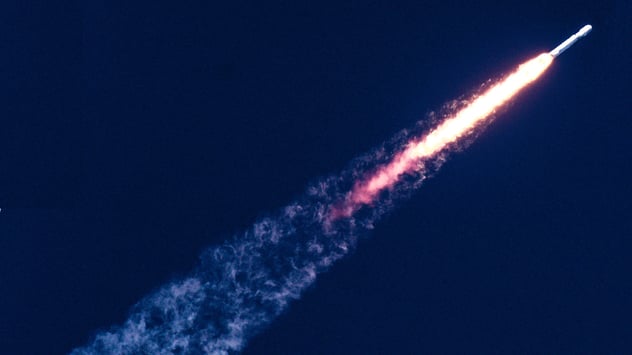 W tym artykule dowiesz się:
jaką ważną informację potwierdziło Google

jak poprawić SEO z wykorzystując treści użytkowników

jak zrobić to za darmo (i nic nie namieszać)
Niemniej jednak, zanim zaczniesz...
Upewnij się, że znasz najlepsze praktyki SEO dla e-commerce:
W jaki sposób treści na stronie działają na SEO?
Treści na stronie (content) są bardzo ważne z perspektywy SEO. Im więcej treści znajduje się w ramach Twojej strony (domeny), tym więcej informacji Google może przetworzyć na jej temat.
Działa to w taki sposób:
Robot Google'a skanuje Twoją stronę i stara się przewidzieć, o czym ona jest. Następnie, na bazie swojej analizy, zaczyna pokazywać podstrony Twojej witryny w wynikach wyszukiwania dla wybranych fraz.
Najważniejsze z perspektywy Google jest zadowolenie użytkownika. Zatem Twoje treści muszą odpowiadać intencjom użytkowników, gdy ci rozpoczęli poszukiwania w wyszukiwarce, korzystając z konkretnej frazy.
Jeśli z perspektywy Google'a Twoja witryna nie spełnia potrzeb użytkowników (lub inna strona lepiej je spełnia), zaczniesz tracić pozycję w rankingu.
Jednakże:
Gdy potrafisz i zoptymalizujesz dobrze swoją stronę pod SEO, szczególnie obudowując ją w treści – możesz zyskać mnóstwo darmowego ruchu organicznego z wyszukiwarki!
Zatem, w skrócie:
Potrzebujesz bardzo dużo treści. Dzięki temu Google będzie mógł stwierdzić, na jaki temat jest Twoja strona i komu ją wyświetlać.
Czy temat SEO wciąż stanowi dla Ciebie zagadkę? Jeśli nigdy nie optymalizowałeś treści pod SEO, pobierz nasz darmowy poradnik:
Czy treści użytkowników wpływają na SEO?
Wiesz już, że potrzebujesz dużo treści dla swojej strony. Czy nie byłoby wspaniale, gdybyś nie tylko Ty sam musiał te treści dostarczać? Oczywiście. Świetnie, gdyby treści mogli generować Twoi klienci i użytkownicy...
Tylko czy takie treści (user-generated content) wciąż mają znaczenie z perspektywy SEO?
Do tej pory nie mieliśmy tej pewności. Aż do teraz:
Ekspert z Google – John Mueller (o którym wspominałem ostatnio) – podzielił się niedawno kluczową informacją. W swoim programie Ask Google Webmaster na YouTube powiedział:
Generalnie Google nie rozróżnia od siebie treści stworzonych przez właściciela strony od treści stworzonych przez użytkowników.

Jeśli dana treść jest opublikowana na Twojej stronie, wychodzimy (jako Google) z założenia, że chciałeś, aby była w tym miejscu. Wykorzystujemy ją zatem z perspektywy SEO.
Jednym zdaniem:
Tak, treści typu user-generated content działają na SEO!
Niemniej ta informacja jest zarówno pozytywna, jak i negatywna:
Jeśli na swojej stronie masz bardzo dużo treści generowanych przez użytkowników, musisz zadbać o pewne standardy. W innym wypadku treści te mogą zaszkodzić Twojej pozycji w wyszukiwarce.
Całą odpowiedź Muellera w języku angielskim możesz obejrzeć tutaj:
Wykorzystaj user-generated content
Istnieje kilka rodzajów treści tworzonych przez użytkowników
Opinie i recenzje klientów

Zdjęcia i filmy

klientów korzystających z produktów,

jak i samych produktów.

Komentarze czy sekcja pytań Q&A

Treści kreatywne stworzone na potrzeby konkursowe
... a to tylko kilka przykładów. Dobrze się zastanów, jaki rodzaj treści typu user-generated content mógłbyś wykorzystać w swojej strategii marketingowej. Możliwości jest naprawdę dużo.
A jeśli potrzebujesz inspiracji, sięgnij po nasz darmowy poradnik:
Pamiętaj, że jeśli treści wygenerowane przez użytkowników będą wysokiej jakości, to wpłynie to pozytywnie na SEO Twojej strony. Zyskasz wyższą pozycję w Google, a to przełoży się na dodatkowy ruch na Twojej stronie, za darmo!
Nie zapomnij o tym:
Musisz pamiętać o dwóch ważnych sprawach:
koniecznie moderuj treści generowane przez użytkowników

upewnij się, że strona utrzymuje swój poziom jakości (wliczając np. szybkość ładowania w przeglądarce)
Mueller rekomenduje moderowanie treści w następujący sposób:
Prosty sposób na moderację stron zawierających treści tworzone przez użytkowników to domyślne blokowanie ich indeksowania w Google do czasu aż zostaną zmoderowane, a ich status zostanie zmieniony na index ręcznie.

W tym celu należy zastosować parametr noindex w pliku robots lub w meta tagach dla robotów wyszukiwarek internetowych.
Oprócz tego nie zapomnij zadbać o to, aby strony zawierające treści działały równie sprawnie, co pozostałe strony w ramach Twojej witryny internetowej lub sklepu internetowego. Musisz wiedzieć, że sprawnie działająca strona to również czynnik wpływający na ranking w wyszukiwarce.
Ostatnia rzecz, na którą musisz zwrócić uwagę, to aby możliwość zamieszczania treści przez użytkowników na Twojej stronie, nie odbiła się Tobie czkawką. Użytkownicy mogą próbować wykorzystać Twoją witrynę do wypozycjonowania swojej strony internetowej.
Nie pozwól swoim użytkownikom lub klientom na nadużycia
Użytkownicy mogą bowiem próbować wstawiać na Twoją stronę losowe treści wraz z linkami, aby się wypozycjonować. Treści mogą być nawet pisane przez robota!
Co więcej:
Jeśli Google wykryje wiele tego typu linków na Twojej stronie, a linki te będą prowadzić do stron niskiej jakości, może ucierpieć na tym reputacja Twojej witryny.
Mueller rekomenduje użycie atrybutu rel="ugc" do tego typu linków. To pomoże robotom Google'a zrozumieć, że linki te nie zostały dodane na stronie przez Ciebie, a przez Twoich użytkowników.
Na sam koniec:
Upewnij się, że Twoje strony produktowe są dobrze zoptymalizowane. Same treści wygenerowane przez użytkowników nie zapewnią Ci dobrej pozycji: