Początek grudnia przyniósł istotne aktualizacje w narzędziach Mapy i Moja Firma – zarówno dla właścicieli biznesów, jak i ich klientów. Google wprowadził bowiem m.in. możliwość wymiany wiadomości z konsumentami z poziomu pierwszej aplikacji. Co jeszcze się zmieniło?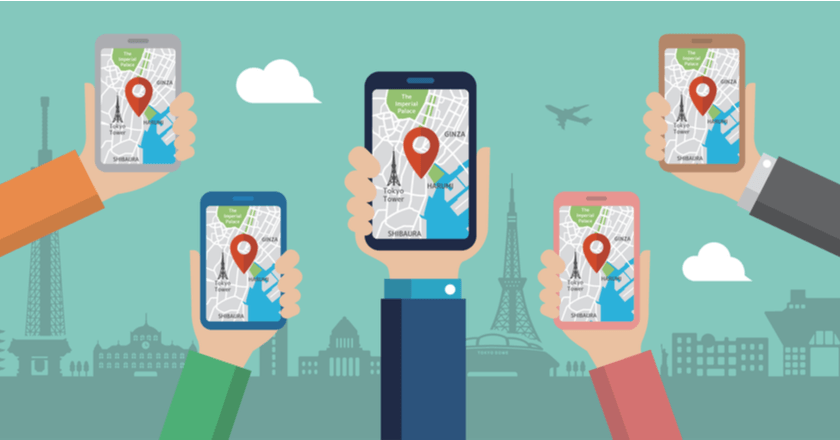 Mapy Google – nowe sposoby komunikacji z klientami
Dostępną od 2 grudnia nowością w Google Maps jest opcja wymiany wiadomości z klientami w tym narzędziu, co, jak podkreśla internetowy gigant, czyni komunikację jeszcze łatwiejszą. Taką możliwością mogą cieszyć się zweryfikowane przedsiębiorstwa. Aby móc korespondować z konsumentami z poziomu Map, należy włączyć tę opcję w profilu Google Moja Firma.
📚Przeczytaj też: Kiedy warto założyć profil Google Moja Firma?
Wymieniane wiadomości będą widoczne dla właścicieli biznesów zarówno w aplikacjach Mapy i Moja Firma, jak i bezpośrednio w wyszukiwarce, przez menu "Klienci" w profilu GMF. Wcześniej komunikacja z klientami była możliwa tylko przez Google My Business oraz wiadomości SMS.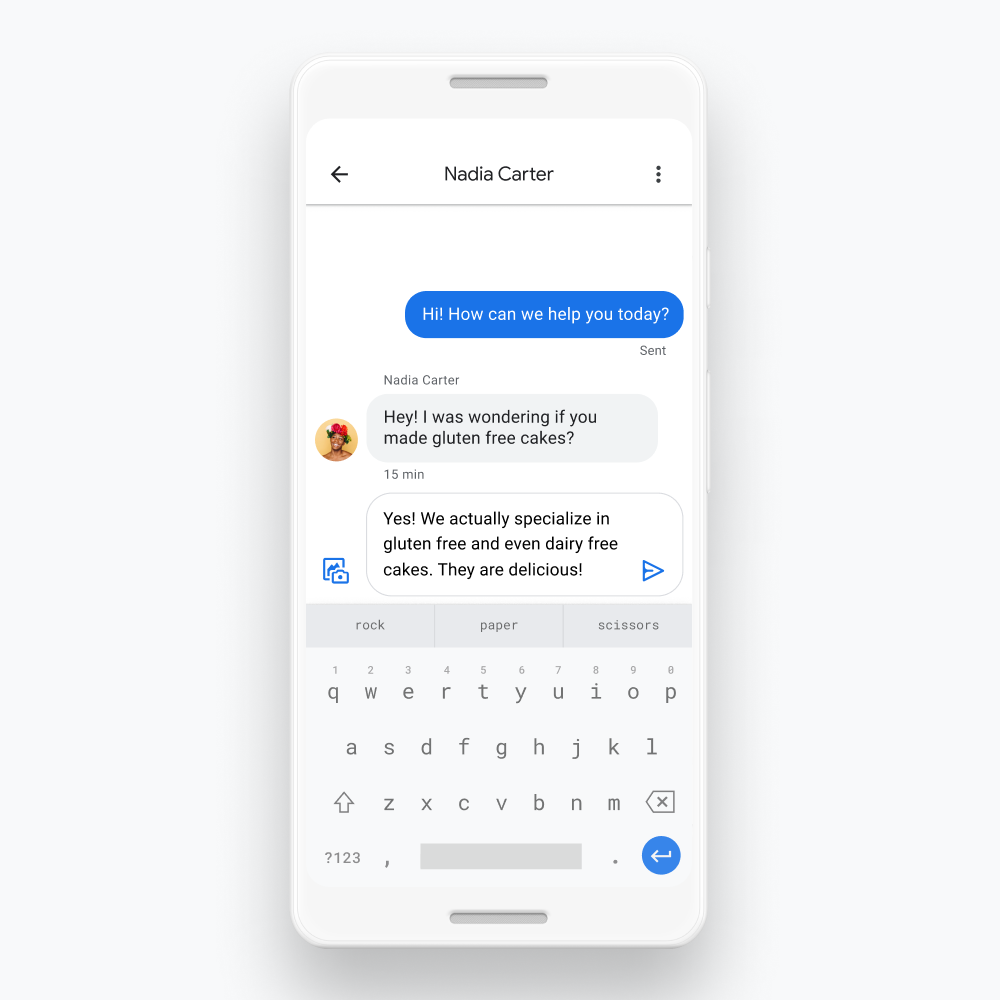 Źródło: blog.google
Jak podkreśla Google, coraz większa liczba konsumentów stawia na dogłębny research przed dokonaniem zakupu, a w przypadku biznesów off-line – sprawdza jak najwięcej informacji przed wyjściem z domu. "Od początku tego roku użytkownicy wysłali ponad dwukrotnie więcej wiadomości do sprzedawców bezpośrednio przez profile w Google Moja Firma i Mapach" – czytamy we wpisie na oficjalnym blogu.
Nowa aktualizacja to dla klientów więcej sposobów na nawiązanie kontaktu z Twoim sklepem. Dlatego też konsumenci będą mogli zacząć konwersację z poziomu każdego zamieszczonego przez Ciebie posta. Co więcej, jeśli kupujący będą chcieli do Ciebie zadzwonić, ale z jakiegoś powodu nie będziesz mógł odebrać – zostaną poproszeni o wysłanie wiadomości.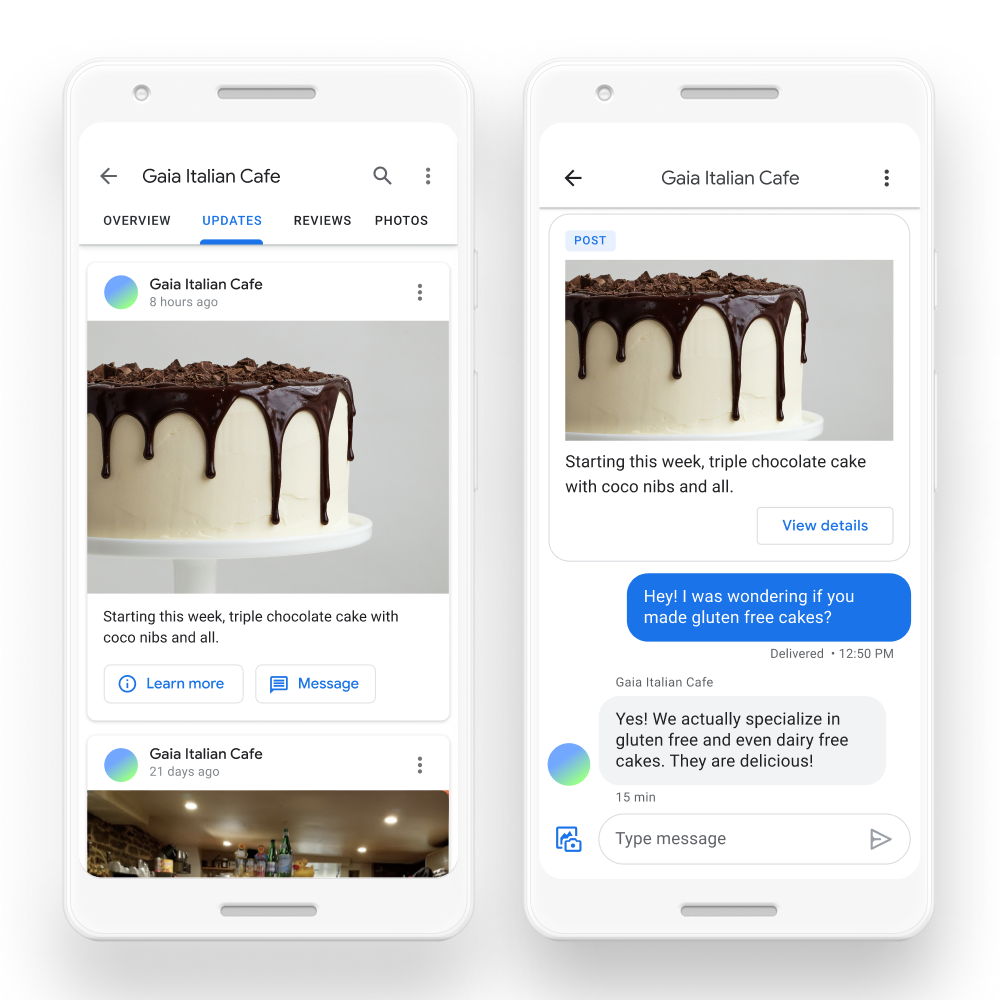 Źródło: blog.google
Jeszcze więcej danych do analizy
To jednak nie wszystko, co Google przygotowało na początku grudnia. Od początku tego miesiąca firma udostępnia większą liczbę danych o tym, jak klienci znajdują dane przedsiębiorstwo. W związku z tym wkrótce właściciele biznesów będą mogli sprawdzić szczegółową listę zapytań zastosowanych przez konsumentów, aby wyszukiwać ich w Google.
📚Przeczytaj też: Google Analytics 4: nowa, inteligentniejsza wersja
Co więcej, od początku 2021 roku sprawdzisz też, czy klienci wyświetlili Twój profil przez GMF czy wyszukiwarkę, oraz czy zrobili to przez smartfona czy komputer. Wszystkie te dane będą dostępne przez maksymalnie pół roku. Warto przypomnieć, że tego lata Google udostępniło dla właścicieli firm bardziej szczegółowe raporty dotyczące interakcji z klientami oraz zestawienia wiadomości zainicjowanych przez nich wiadomości.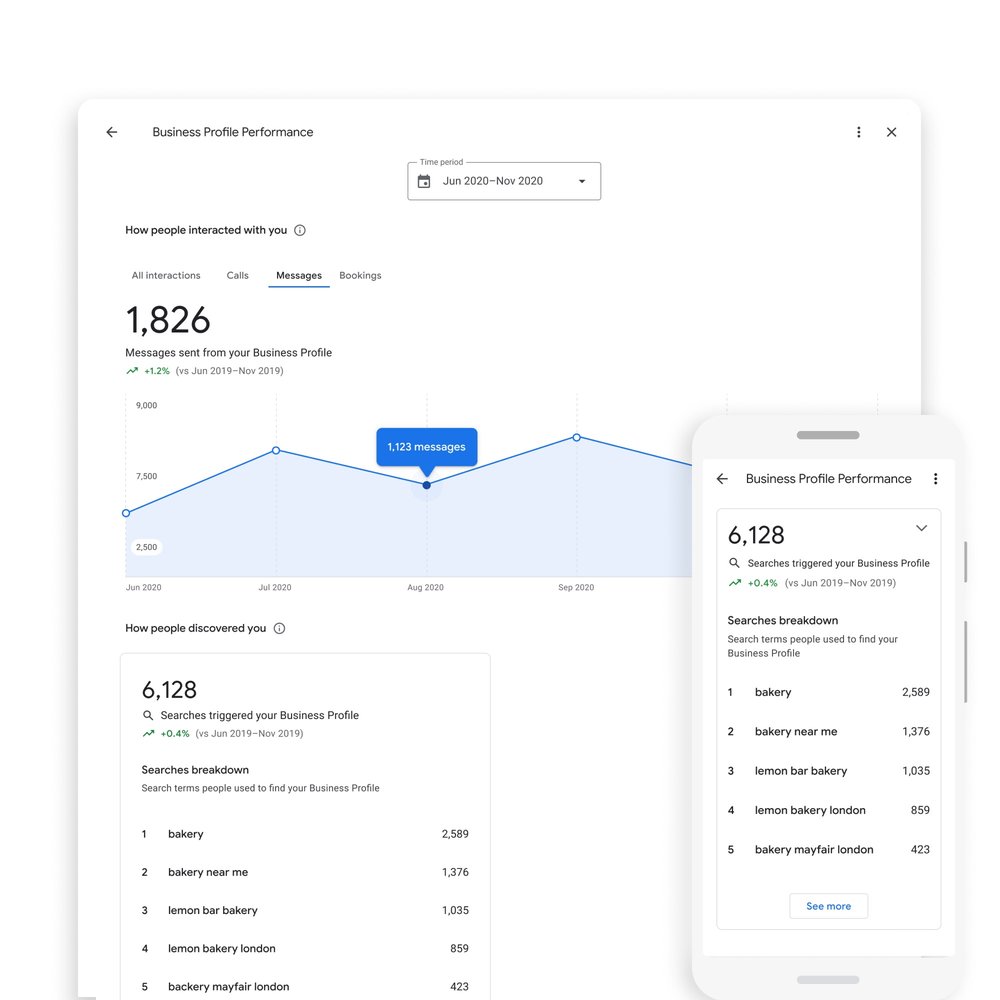 Źródło: blog.google
Podsumowanie
Nowe aktualizacje Map Google to przede wszystkim ułatwienie dla właścicieli mniejszych, lokalnych sklepów – zarówno tych działających offline, jak i w internecie. Bardziej bezpośrednia komunikacja z klientami, a także więcej danych do analizy to pomoc w lepszym rozumieniu potrzeb konsumenta oraz dokładniejszej prezentacji oferty. Dostęp do słów kluczowych, po których użytkownicy trafili do Twojego sklepu to zaś wskazówka, którą należy wykorzystać do jeszcze lepszej optymalizacji witryny pod kątem SEO, a co za tym idzie – zwiększenia ruchu organicznego.