Social media to od dawna ważny kanał komunikacji z potencjalnymi, ale też aktualnymi klientami.
Zdając sobie z tego sprawę, Facebook wprowadza nowe możliwości. Dzięki nim zaciśniesz swoją relację z klientami.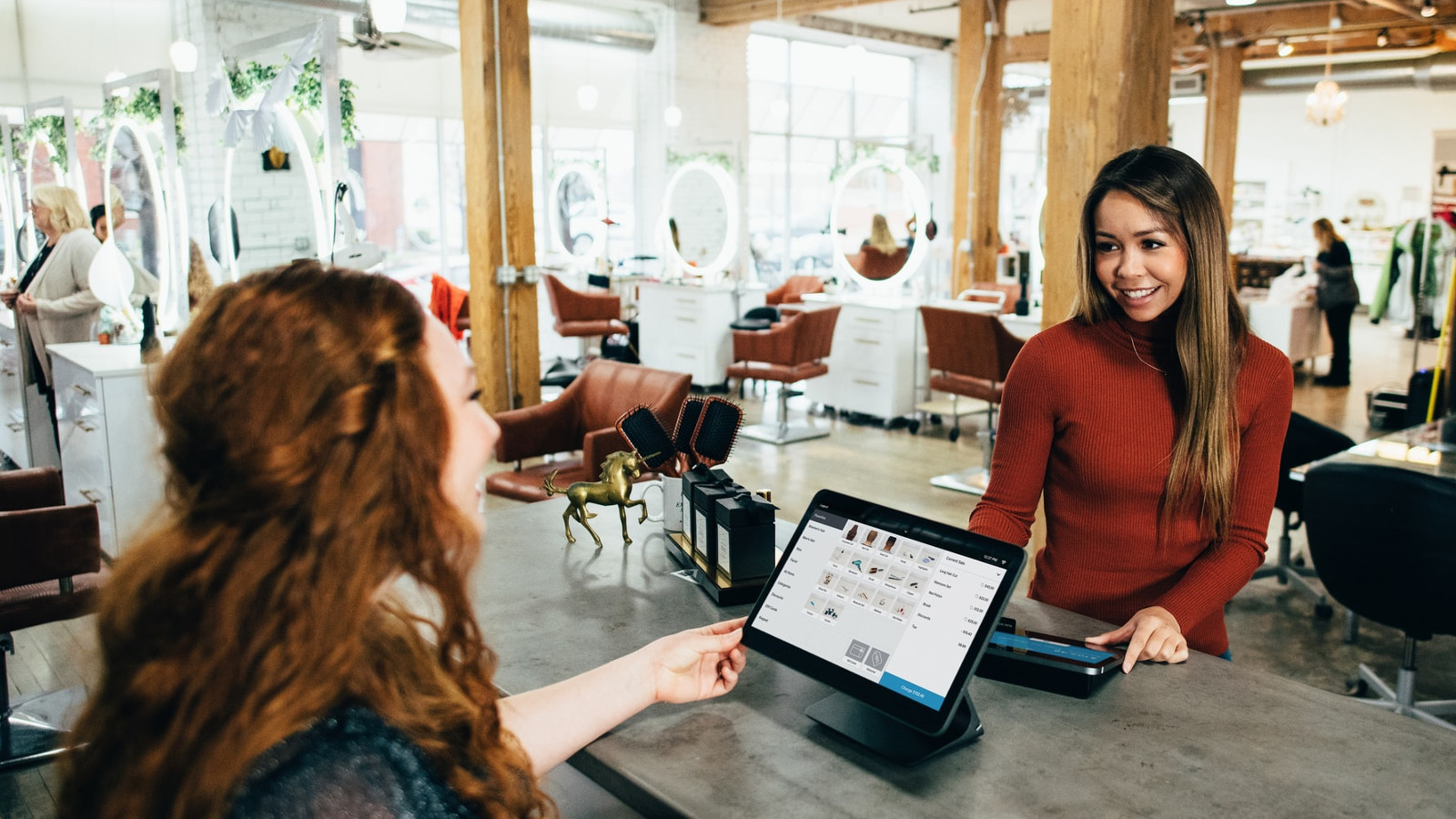 W tym artykule dowiesz się:
czego oczekują klienci (wyniki badań)

jaką funkcję wprowadza Facebook

jak nowa funkcja pomoże Ci w spełnieniu oczekiwań

w jaki sposób możesz się przygotować
Jednak zanim przejdziesz dalej...
Pamiętaj, że reklama powinna Ci się opłacać, a nie tylko przynosić
ruch na stronę. Nasz poradnik pokaże Ci, jak zarabiać na reklamie:
Czego oczekują klienci?
Klienci mówią jasno: możliwość wysyłania wiadomości do firmy buduje zaufanie do marki.
90% klientów mówi wprost, że oczekują natychmiastowej odpowiedzi.
A dziś z Messengera korzysta 1,3 mld osób.
W Polsce z kolei jest to najpopularniejszy komunikator. Korzysta z niego ponad 13,8 mln użytkowników (źródło).
Nic dziwnego zatem, że wielu klientów oczekuje możliwości kontaktu za pomocą tego komunikatora.
Możliwość bezpośredniego kontaktu z marką okazała się niezwykle istotna w dobie pandemii. Klienci zaczęli dopytywać:
czy sklep czy punkt stacjonarny jest już otwarty

czy nadal można zamawiać w sieci i odbierać osobiście

kiedy zostanie wysłana paczka (z jakim opóźnieniem)
Marki dostępne na Messengerze sporo zyskały. Przejęły tych klientów, którzy u konkurencji nie otrzymali odpowiedzi na czas.
Możliwość szybkiego kontaktu skłania klientów do zostawienia wiadomości. Gdy zostaną dobrze obsłużeni przez dział obsługi klienta, stają się lojalni:
Jaką funkcję wprowadza Facebook?
Messenger będzie posiadał nową, bardzo istotną funkcję:
Właściciele biznesów, posiadających swoje konto na Facebooku, będą mogli obsługiwać swoich klientów bezpośrednio w aplikacji Messengera. Tej samej, z której korzystają prywatnie.
Zatem–
Prywatny komunikator Messenger zyska funkcję biznesową.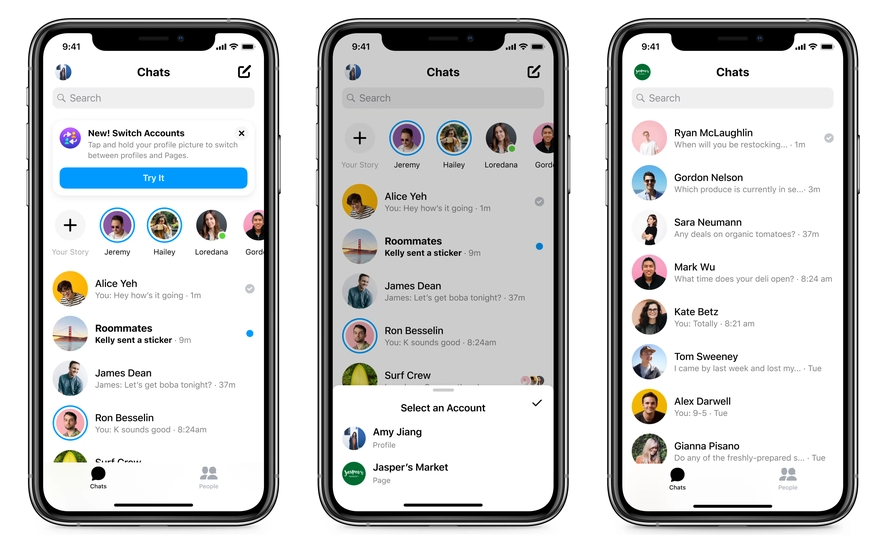 Jak widać na załączonych wyżej zrzutach ekranu, Messenger umożliwi w łatwy sposób przełączenie się między profilem prywatnym, a firmowym. Oczywiście w przypadku zarządzania wieloma profilami firmowymi, znajdą się one wszystkie na liście.
Taki sposób rozdzielenia konwersacji sprawia, że uniknie się pomyłek przy odpisywaniu klientom.
Co z dotychczasową skrzynką?
Facebook podaje, że skrzynka odbiorcza w aplikacji Page Manager pozostanie na swoim miejscu.
Korzystanie z Messengera dla biznesu nie będzie koniecznością. Jeśli preferujesz pracę przy komputerze i w ustalonych godzinach, śmiało możesz korzystać dalej z Page Managera.
Oczywiście możesz również łączyć korzystanie z obu aplikacji w miarę potrzeb.
Czy trzeba się przygotować?
Nowa funkcja w Messengerze pojawi się automatycznie. Technicznie zatem nie musisz się w żaden sposób przygotowywać. Ale...
Warto, abyś przemyślał strategię wykorzystania tej nowej funkcji w swoim biznesie. Sprawa jest prosta: jeśli zaczniesz być dostępny z poziomu swojego prywatnego telefonu 24h, szybko się wypalisz.
Co więcej, trudno będzie Ci się skupić na codziennej pracy. Wszak będziesz otrzymywać nowe powiadomienia na okrągło.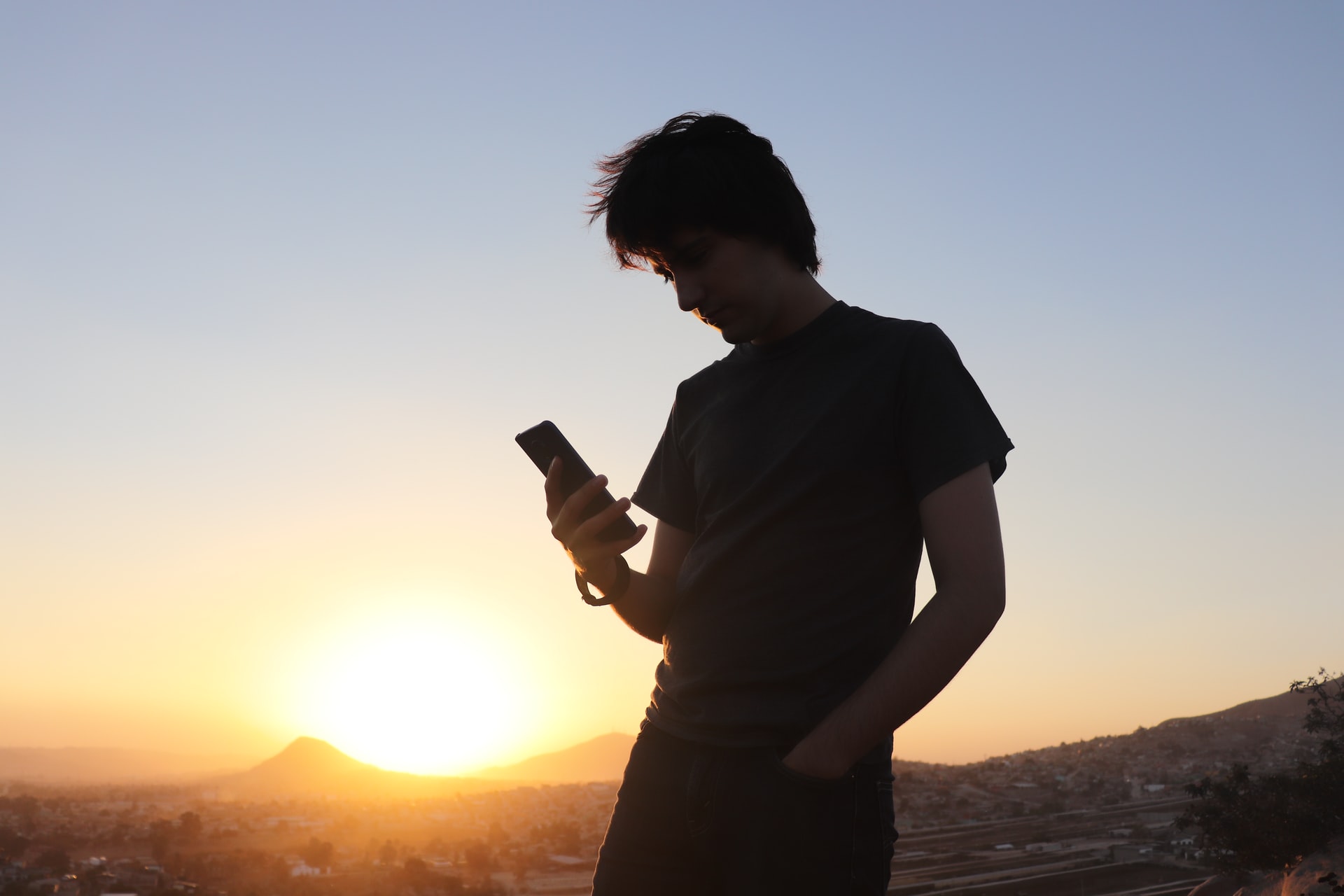 Duża liczba powiadomień i wiadomości od klientów może dosięgnąć nas teraz na urlopach
Koniecznie zatem dobrze się zastanów, w jaki sposób chcesz być dostępny dla swoich klientów na Messengerze.
Dobra komunikacja z klientem skutkuje większym zaangażowaniem w tworzenie treści, a to zwiększa sprzedaż i poprawia SEO:
To nie wszystko:
Nowa funkcja Messengera to nie jedyne, co zapowiada Facebook.
Dzięki przeciekom wiemy, że Facebook pracuje nad narzędziem do komunikacji e-mail marketingowej:
Send marketing emails from your page? What new sorcery is this Facebook?!

Have you seen this new feature where we can now send emails directly from Facebook? This is definitely new to me and only available on one account so far. pic.twitter.com/aSIkSx1uDo

— Meg Coffey (@TexanMeg) June 1, 2020
Facebook oficjalnie potwierdził te doniesienia.
Narzędzie przechodzi obecnie fazę testów na małej liczbie małych i średnich biznesów, które zakwalifikowały się do programu beta testerów.