Jaką kwotę przeznaczyliśmy miesięcznie na zakupy w sieci w roku 2018? Które produkty cieszą się w Polsce największą popularnością, jeśli chodzi o zakupy online? Te i inne informacje znajdziecie w naszym kolejnym przeglądzie newsów z branży e-commerce.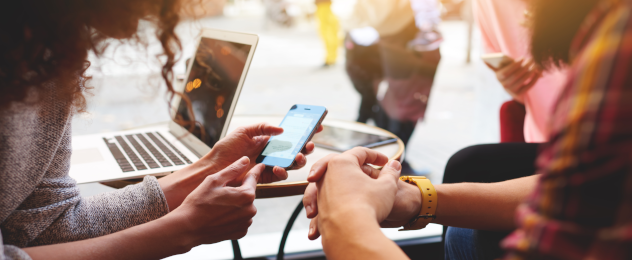 Zakupy online – wydajemy coraz więcej
Zakupy w sieci zaczynają być naszą codziennością. Według raportu "E-commerce w Polsce 2018", przygotowanym przez Gemiusa, popularność e-zakupów sukcesywnie rośnie – w roku bieżącym, średnie miesięczne wydatki Polaków to 700 zł, w tym: odzież i akcesoria – 224 zł, obuwie – 299 zł. Na płyty i książki przeznaczyliśmy około 99 zł, a bilety do kina i teatru średnio 68 zł.
Co ciekawe, 30% Polaków deklaruje, iż zamierza kupować w sieci więcej niż dotychczas. Cenimy sobie możliwość zrealizowania szybkiego przelewu za usługę lub produkt – tak odpowiada około 68% ankietowanych, natomiast 42% wybiera przesyłkę za pobraniem lub zapłatę gotówką u kuriera. Źródło: Puls Biznesu
Zakupy za pośrednictwem nawigacji głosowej robi 34% klientów
Według przeprowadzonego przez Capgemini na grupie 5000 Europejczyków i Amerykanów badania, na chwilę obecną 35% klientów kupuje online za pomocą głosowej nawigacji. W ten sposób najczęściej kupowane są sprzęt elektroniczny, artykuły spożywcze i odzież.
Co ciekawe, według przeprowadzonych przez firmę analiz, w przeciągu najbliższych 3 lat, liczba osób kontaktujących się z firmami za pomocą głosowych asystentów wyniesie 40%. Strony internetowe i aplikacje powoli zaczynają tracić na znaczeniu. Zmiany te widać także w Google – statystyki giganta z Mountain View pokazują, iż około 20% użytkowników przeglądarki, korzysta obecnie z wyszukiwań głosowych. Źródło: dlahandlu.pl
Firmy kurierskie podnoszą ceny przesyłek
Przez najbliższych kilka miesięcy największe firmy kurierskie podnosiły ceny swoich usług. Do Inpostu, DPD, DHL i UPS dołączyła Poczta Polska. Ceny przesyłek wzrosły o około 20%, w zależności od gabarytu. Co jest tego przyczyną? Firmy kurierskie tłumaczą podwyżki trudnościami w znalezieniu pracowników przy jednoczesnym rozkwicie rynku e-commerce w Polsce oraz wyższymi cenami paliw. Źrodło: Rzeczpospolita
Brytyjski The Body Shop otworzył e-sklep w Polsce
Sprzedająca naturalne kosmetyki sieć z Wielkiej Brytanii właśnie otworzyła w Polsce swój sklep internetowy. W swojej ofercie ma kosmetyki do pielęgnacji ciała, twarzy oraz do makijażu, w tym produkty wegańskie i wegetariańskie.
Body Shop ma obecnie 17 sklepów stacjonarnych w naszym kraju. Źródło: dlahandlu.pl