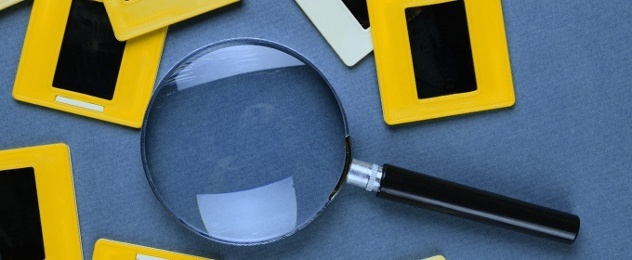 Z początkiem lutego Google udostępnił nową funkcję wyszukiwania obrazem, która umożliwia szybsze dotarcie do szukanej strony. O tym, co to oznacza dla sklepów internetowych i w jaki sposób można zoptymalizować swoje obrazy pod kątem wyszukiwarek, przeczytasz w niniejszym artykule.
Obrazy podczas wyszukiwania w Google
Internauci wyszukujący obrazów dla określonego pojęcia mogą bezpośrednio przejść do zakładki "Grafika".

Tam wyświetlane są wyniki w formie obrazów: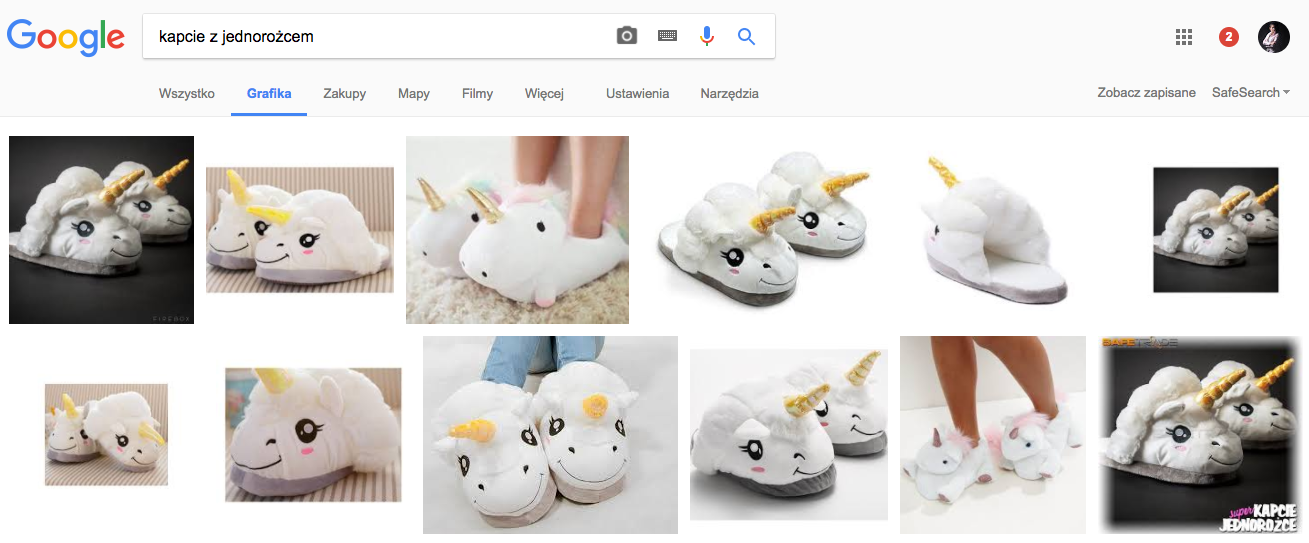 Dodatkowo Google tak czy inaczej proponuje obrazy w obszarze uniwersalnego wyszukiwania (widok standardowy), jeśli stwierdzono zainteresowanie obrazem lub wyszukiwanie jest typowe dla danych obrazów. Następnie wyświetlane są obrazy między tekstowymi wynikami wyszukiwania:

Jakie są nowości?
Wcześniej, po kliknięciu obrazu w trybie przeglądu pojawiała się miniatura obrazu (tzw. thumbnail). Jakość i wymiary były przy tym zmniejszone. Teraz obrazy pojawią się w oryginalnej wielkości. Będą one pobierane ze strony źródłowej, co eliminuje konieczność odwiedzania strony źródłowej, aby pobrać dobrej jakości obraz. Klikając na obraz wyswietlają się funkcje, m.in.: "Przejdź do strony" z linkiem do strony źródłowej, "Wyświetl obraz" z linkiem do miejsca zapisu oraz "Udostępnij".

Co to oznacza dla sklepów internetowych?
Dla sklepów internetowych oznacza to zmniejszenie organicznego ruchu wynikającego z przekierowania z danego obrazu na stronę źródłową. Wynika to z tego, że teraz użytkownik może pobrać obraz bez konieczności przechodzenia na stronę. Ci użytkownicy, którzy używają opcji wyszukiwania obrazem do wyszukiwania określonych produktów, w razie zainteresowania nadal będą odwiedzać strony sklepów. I właśnie dla tych użytkowników znacznie zoptymalizowano cały mechanizm wyszukiwania obrazem. Szperanie w zasobach Internetu będzie prostsze, a dzięki opcji "Przejdź do strony" nastąpi bezpośrednie przekierowanie do sklepu. Stosując zdjęcia produktowe dobrej jakości – a przede wszystkim własne zdjęcia zamiast ilustracji proponowanych przez producentów – można skutecznie zwrócić uwagę klienta podczas wyszukiwania obrazem.
Co warto robić w zakresie SEO dla obrazów?
• Zdefiniować nazwy pliku za pomocą słowa kluczowego (kilka słów rozdzielonych myślnikiem lub podkreślnikiem), możliwie krótko i treściwie.
• W miarę możliwości, zapisać obraz w folderach o tematycznie powiązanej nazwie, ponieważ na tej podstawie powstaje ścieżka pliku.
• Rozmiar pliku nie powinien przekraczać 150 kB (w przeciwnym razie: skorzystać z narzędzi do kompresji, takich jak tinypng lub tinyjpg).
• Starać się korzystać z własnych obrazów (unique content) zamiast materiałów producenta.
• Zdefiniować atrybut title przy użyciu słowa kluczowego.
• Zdefiniować atrybut alt za pomocą opisu obrazu.
• Zapewnić przejście robota indeksującego dla obrazów, tak aby odpowiedni folder nie został zablokowany przez robots.txt.
• Opcjonalnie do indeksowania można także utworzyć osobną mapę witryny dla obrazów i zdefiniować w usłudze Search Console.
• Jeśli obraz jest używany na kilku podstronach, upewnić się, że każdorazowo zastosowano identyczne źródło obrazu (ścieżkę pliku).
• Zadbać o charakterystyczny podpis obrazu oraz tekst w pobliżu obrazu.
Według Johna Müllera z Google zajmie to jeszcze ok. 5-10 lat, zanim Google za pomocą sztucznej inteligencji będzie dokładnie rozumieć obrazy. Do tego momentu należy pamiętać o tym, jak ważne są: atrybut alt i nazwy plików.