Jak pokazują wyniki raportu "Przyszłość zakupów. Najważniejsze trendy w retail dziś i w roku 2030" przygotowanego przez naszego partnera, firmę Comarch i Kantar TNS, Polacy masowo ruszają na zakupy "do internetu", gdzie kupują sprzęt AGD, TV, Hi-Fi, odzież, kosmetyki a nawet… meble.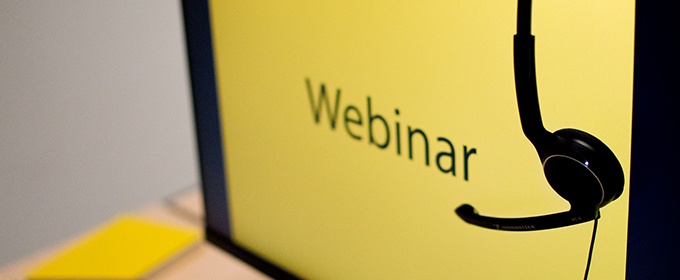 Nowoczesny sprzedawca musi być na to przygotowany już teraz. Jak zachęcić klienta do swojej oferty w gąszczu internetowych sklepów, dowiesz się podczas kolejnego webinaru z cyklu "Omnichannel w praktyce".
Już teraz zarejestruj się na tej stronie i weź udział w bezpłatnej konferencji "Prowadź sprzedaż w sklepie internetowym", której organizatorem jest Comarch. Webinar odbędzie się 25 maja.
Podczas spotkania uczestnicy dowiedzą się, czego oczekują klienci kupujący w sieci, jak wybrać odpowiednie oprogramowanie do sprzedaży w internecie, jak połączyć strategię sprzedaży offline z online, jak kontaktować się z klientem oraz jak konstruować spersonalizowaną ofertę.
E-commerce to obecnie jeden z kluczowych kanałów relacji z klientem. Szacuje się, że co drugi polski internauta kupuje online, a sprzedaż internetowa w Polsce rozwija się najszybciej w Europie. W związku z tym dotarcie do klientów w sieci, dobra ekspozycja i pozycjonowanie własnych towarów, nawiązywanie trwałych relacji oraz efektywna sprzedaż to istotne czynniki przewagi konkurencyjnej. Spotkaj się z nami i dowiedz się, jak uzyskać i wykorzystać synergię kanałów offline i online, mówi Tomasz Gutkowski, product manager Comarch e-commerce.
Kolejne odcinki cyklu webinarów poświęcone będą komunikacji z klientem B2C oraz B2B w internecie, mobilnej obsłudze klienta biznesowego, a także procesom realizowanym na zapleczu – takim jak obsługa procesów magazynowych czy bezpieczeństwo danych przechowywanych w chmurze.