Reklamy na Facebooku to rewelacyjny sposób na przyciągnięcie uwagi nowych klientów. Wielu sprzedawców internetowych już teraz używa ich skutecznie, innym natomiast trudno jest zwiększyć obroty za ich pomocą. W tym artykule poznasz 7 wskazówek, dzięki którym możesz je zoptymailzować.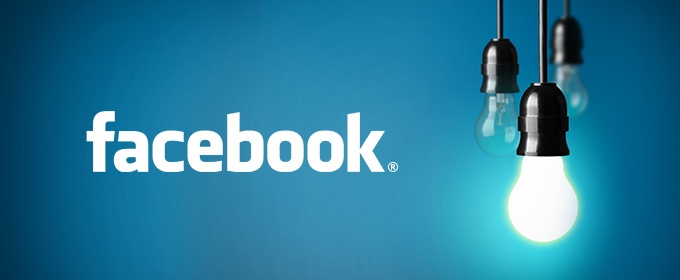 Porada 1: Użyj trafnego tekstu
Większość skutecznych kampanii reklamowych ma jedną wspólną cechę: mówią odbiorcy dokładnie, czego się może spodziewać albo co musi zrobić.
Obejrzyj teraz wszystkie produkty z naszej wyprzedaży!
Czy Twoja garderoba jest gotowa na wiosnę? Zainspiruj się naszym asortymentem!
Znasz już nasze nowe przepisy? Odkryj je teraz i gotuj razem z nami!
Weź pod uwagę to, że Twoi potencjalni klienci mają na głowie zupełnie inne rzeczy niż Twoja reklama. Dlatego musisz przyciągnąć ich z miejsca, gdzie są myślami w danej chwili, nawet jeśli są tak daleko, że nie do końca wiedzą, o co Ci chodzi.
Porada 2: Użyj odpowiedniego wezwania do działania (ang. call to action)
Na Facebooku można stosować różne formy wezwania do działania — zamiast zwykłych linków umieszczonych w reklamie koniecznie wybieraj odpowiednie przyciski wzywające do wykonania określonej czynności.
Nawet najdrobniejsza rzecz, która odciągnie uwagę odbiorcy, może sprawić, że po prostu przewinie stronę dalej i nie odwiedzi Twojego sklepu internetowego.
Jeśli reklamujesz wyprzedaż, użyj przycisku Kup teraz. Reklamując newsletter lub konkurs z nagrodami, zastosuj przycisk Zarejestruj się, a jeśli chcesz, żeby potencjalni klienci coś pobrali, wybierz przycisk Pobierz.
Porada 3: Nie określaj zbyt wąskiej grupy docelowej
Bardzo specyficzna grupa docelowa w pierwszej chwili wydaje się słusznym wyborem. Nawet jeśli takie podejście często się sprawdza, zbyt wąskie targetowanie może mieć opłakane skutki.
Na przykład:
Twoją grupą docelową są miłośnicy jogi i chcesz im sprzedać DVD dla początkujących. Twoją reklamę ogląda wielu entuzjastów jogi, ale sprzedaż nie rośnie…
Dlaczego tak jest? Wiele z tych osób jest już na wyższym poziomie zaawansowania i dlatego nie kupi DVD dla początkujących. W tym przypadku lepiej byłoby poszerzyć targetowanie i wybrać ogólne tematy, takie jak na przykład zwalczanie stresu, zdrowie i fitness.
Porada 4: Przy określaniu grupy docelowej uwzględniaj użytkowników mobilnych. Ale tylko jeśli strona docelowa jest dostosowana również do urządzeń mobilnych
To uczucie zna każdy posiadacz smartfona. Coś wpada mu w oko, natychmiast to klika (być może to właśnie Twoja świetna reklama). I wtedy następuje frustracja:
Czcionka jest za mała, obrazy niewyraźne, a wybrana strona bardzo wolno się ładuje. Bardzo niewielu użytkowników ma dość cierpliwości i siły woli, żeby przedzierać się przez sklep internetowy, który nie jest przystosowany do urządzeń mobilnych. Potencjalny zakup nie dochodzi do skutku, a Ty płacisz za puste kliknięcie.
Teraz masz dwie możliwości:
Zadbać o to, by Twój sklep internetowy wyglądał świetnie również na urządzeniach mobilnych (trwa to długo i może dużo kosztować)
Po prostu nie pokazywać swoich reklam użytkownikom smartfonów i wykluczyć ich z grona odbiorców (trwa to krótko i pozwala zaoszczędzić)
Oczywiście pierwsza opcja jest rozsądniejsza w długofalowej perspektywie, ale jeśli nie chcesz jej wprowadzać w życie do czasu modernizacji sklepu, powinna wystarczyć opcja druga.
Porada 5: Wyznacz odpowiedni cel kampanii
Facebookowi zależy na tym, żeby Twoje reklamy działały. Jeśli reklama będzie Ci pomagała zarabiać pieniądze, będziesz dalej w nią inwestować. To logiczne.
Z tego powodu Facebook pyta Cię również, co chcesz osiągnąć za pomocą swojej reklamy. Zapewnić konwersję, przyciągnąć uwagę czy zainicjować interakcję?
Kiedy wybierzesz swój cel, algorytm Facebooka wie, co jest dla Ciebie ważne i próbuje zoptymalizować Twoje reklamy pod tym kątem. Zatem nie utrudniaj sobie życia i nie płać więcej niż musisz, tylko ustal właściwy cel kampanii.
Porada 6: Dobre praktyki
Aby zapewnić optymalny wygląd swoich reklam we wszystkich miejscach, przestrzegaj następujących wytycznych:
Tekst powinien się składać z ok. 90 znaków.
Tytuł linku powinien się składać z ok. 25 znaków.
Zachowaj proporcję obrazu 1,91:1.
Używaj obrazów w rozmiarze 1200 x 627 pikseli.
Najlepiej używaj fotografii lifestylowch lub atrakcyjnych zdjęć produktów.
Uważaj, żeby na zdjęciach nie było zbyt wiele tekstu. Powinien zajmować maksymalnie 20% powierzchni grafiki.
Dzięki temu będziesz mieć pewność, że Twoje reklamy na Facebooku wyglądają dobrze i wyświetlają się w wystarczającej rozdzielczości na każdym urządzeniu — czy to na monitorze, czy smartfonie.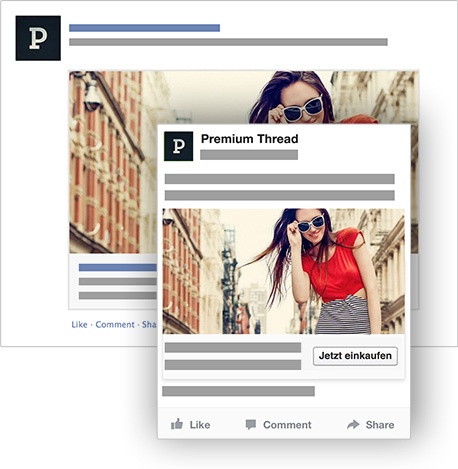 Porada 7: Bądź lepszy niż Amazon
Reklamując produkty ze swojego sklepu internetowego, wykorzystaj swój atut w postaci elastyczności, którą masz jako właściciel małego sklepu. Zamiast kierować odbiorców na standardową stronę produktu jak Amazon, przygotuj specjalną stronę docelową dotyczącą reklamowanych produktów.
Na przykład:
Oivo, producent miniładowarek do iPhone'a, przedstawia swój produkt nie na zwykłej stronie, lecz za pomocą doskonałej opowieści, filmu o produkcie oraz zdjęć lifestylowych.

Taki sposób prezentacji bije na głowę nudną stronę produktu à la Amazon.
Refold stosuje ideantyczną strategię:

Amazon jest pod wieloma względami nie do pobicia. Jeśli jednak chodzi o prezentację produktu i marketing emocjonalny, Twój sklep internetowy ma pełne pole do popisu.