Urząd Komunikacji Elektronicznej (UKE) nałożył na Orange Polska S.A karę pieniężną w łącznej wysokości 9,1 mln zł. To kara za wysyłanie marketingowych SMS-ów bez zgód klientów.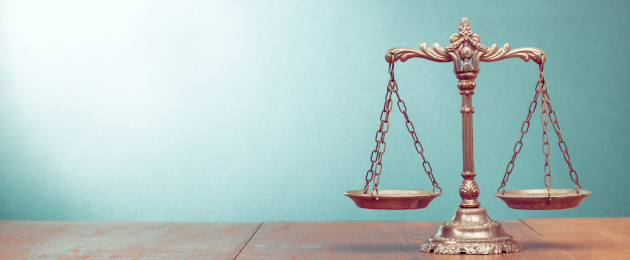 Postępowanie urzędu zostało zainicjowane skargą klienta spółki, który otrzymał SMS z niezamówioną informacją marketingową. W toku przeprowadzonego postępowania UKE stwierdził, że Orange Polska S.A. wykorzystując automatyczne systemy wywołujące do celów marketingu bezpośredniego wysłała łącznie ponad 3,8 mln wiadomości SMS do klientów, z naruszeniem przepisów Prawa telekomunikacyjnego.
Naruszenie Prawa telekomunikacyjnego
Art. 172 ust. 1 Prawa telekomunikacyjnego stanowi zabezpieczenie abonentów i użytkowników końcowych przed ingerencją w ich prywatność przez niezamówione komunikaty. Przepis ten zakazuje używania telekomunikacyjnych urządzeń końcowych (takich jak np. telefony, komputery, czy tablety) i automatycznych systemów wywołujących dla celów marketingu bezpośredniego, chyba że abonent lub użytkownik końcowy uprzednio wyraził na to zgodę.
Spółka w trakcie postepowania nie wykazała posiadania takich utrwalonych zgód udzielonych przez jej abonentów i użytkowników końcowych na otrzymywanie wiadomości o charakterze marketingowym, przy użyciu automatycznych systemów wywołujących. Kampanie SMS-owe spółki odbyły się zatem wbrew zakazowi wynikającemu z art. 172 Prawa telekomunikacyjnego. Zgodnie z treścią artykułu zakaz ten nie jest absolutny – jednak do jego uchylenia, niezbędna jest uprzednia zgoda abonenta lub użytkownika końcowego.
W wydanym komunikacie UKE podkreślił, iż wydając decyzje urząd wziął pod uwagę zarówno czynniki obciążające jak i łagodzące wymiar kary:
"Prezes UKE oceniając zakres naruszenia zwrócił uwagę na okoliczność, iż bezpośrednią konsekwencją stwierdzonych naruszeń było obniżenie przewidzianego prawem stopnia ochrony prywatności i związanych z tym praw abonentów i użytkowników końcowych w relacji z przedsiębiorcą telekomunikacyjnym. Jednocześnie skala procederu była znaczna, gdyż objęła łącznie 3 820 185 numerów telefonów abonentów lub użytkowników końcowych.
Prezes UKE ocenił natomiast pozytywnie podjęte przez Orange Polska S.A. działania zmierzające do zadośćuczynienia abonentom i użytkownikom końcowym za bezprawne rozesłanie do nich wiadomości SMS o charakterze marketingowym, poprzez przyznanie im specjalnych bonusów (pakietów danych). Prezes UKE wziął przy tym pod uwagę starania Orange Polska S.A. mające na celu dotarcie do adresatów uprzednio wysłanych wiadomości SMS, a w szczególności fakt, że informacja o bonusie została zatytułowana jako "Ważna informacja dla Klientów", aby zapewnić jej odpowiednią zauważalność na stronie internetowej Spółki. Opisana okoliczność została wzięta pod uwagę i miała wpływ na wysokość nałożonej kary".
Decyzja nie jest prawomocna, spółka może odwołać się do sądu. Wysyłanie marketingowych SMS-ów, np., z informacją o akcji promocyjnej i rabatach jest w praktyce stosowane również przez niektóre sklepy internetowe. Przed każdą taką kampanią SMS-ową należy się upewnić, iż SMS-y zostaną wysłane wyłącznie do odbiorców, którzy uprzednio wyrazili swoją zgodę na ich otrzymywanie. Zgoda ta musi być dobrowolna, jednoznaczna i świadoma.