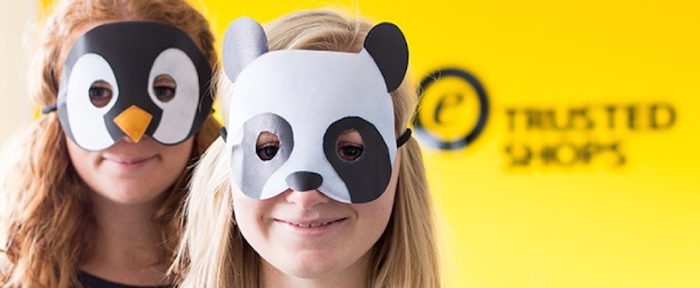 Pingwin, Panda, Koliber, Pirate, Payday, czy też Venice – to nazwy tylko niektórych aktualizacji regularnie dodawanych przez Google w algorytmie wyszukiwania. Celem wprowadzania nowych aktualizacji jest ciągłe podnoszenie jakości wyników wyszukiwania. Poniżej prezentujemy dwie największe aktualizacje Google, czyli Pingwin i Panda.
Jak ustalany jest algorytm Google?
Algorytm wyszukiwania Google jest objęty ścisłą tajemnicą. Do tego stopnia, że nawet poszczególni inżynierowie Google znają tylko jego część. Przy użyciu algorytmu ustalana jest pozycja danej strony na liście wyników wyszukiwania. Optymalizacja witryny pod kątem wyszukiwarki ma pozytywny wpływ na ranking sklepu w wynikach wyszukiwania.
Jest przy tym kilka kryteriów, które mają pozytywny wpływ na ranking wyszukiwania Google, takich jak: czysty kod źródłowy, dobra zawartość strony i aktualności. Pozostałe kryteria są raczej ustalane dzięki licznym testom i doświadczeniu. Wykaz poszczególnych kryteriów można znaleźć na przykład na stronie Searchmetrics.
Dlaczego aktualizacje są konieczne? W związku ze zmieniającymi się zwyczajami internautów, Google chce uniknąć sytuacji, w której pozycja strony na liście wyników wyszukiwania nie jest adekwatna do jakości. Jakość jest dla Google bardzo ważna. Tak wielu internautów codziennie korzysta z wyszukiwarki Google tylko dlatego, że wyniki wyszukiwania odzwierciedlają to, czego szukają.
W przeszłości dochodziło już do prób manipulowania pozycją strony w rankingu wyszukiwania. Do przykładów nieuczciwych praktyk należy m.in zastosowanie techniki keyword-spamming, czy też masowa wymiana linków.
Google Panda
Aktualizacje typu Panda są dostępne od 2011 roku. Od tego czasu algorytm jest regularnie aktualizowany. Głównym celem wprowadzania aktualizacji Panda było zablokowanie możliwości uzyskania dobrych pozycji w rankingu wyszukiwania niskiej jakości witrynom. Wyznacznikami niskiej jakości strony internetowej mogą być:
keyword-spamming, czyli wielokrotne powtarzanie określonego słowa kluczowego (keyword) w witrynie;
zbyt mało oryginalnej zawartości (treści) na stronie internetowej;
zbyt dużo treści, które są dostępne w tej samej domenie lub w innym miejscu w sieci (tzw. zduplikowana zawartość)
nieprawidłowe sygnały od użytkowników – internauta bardzo szybko opuszcza stronę internetową i powraca do wyników wyszukiwania.
Google Pingwin
Aktualizacja Google Pingwin jest stosowana od 2012 roku, a od września 2016 roku stała się integralną częścią systemu wyszukiwarki Google ("Core"). Od tego momentu algorytm będzie na bieżąco analizował witrynę w czasie rzeczywistym i sprawdzał, czy linki prowadzące do pozycjonowanych stron są naturalne i cechują się wysoką jakością.
Firma Google oficjalnie zamieściła taką informację na swojej stronie. Dzięki temu Google może szybciej wychwycić próby manipulacji wynikami wyszukiwania za pomocą niewłaściwych linków. Google Pingwin zwraca uwagę na:
nienaturalne umieszczanie linków, np. poprzez kupowanie linków;
częste używanie tzw. anchor textu zawierającego słowa kluczowe, czyli sposób linkowania oparty na rzeczywiście wyszukiwanych frazach;
duża liczba linków prowadzących do niskiej jakości witryn lub niezwiązanych z tematem wyszukiwania.
Jakie konsekwencje grożą za manipulowanie linkami?
Jeśli właściciel strony manipuluje linkami, wówczas odpowiednie witryny mają albo bardzo niską pozycję w rankingu wyszukiwania Google albo w ogóle się w nim nie pojawiają. Może to dotyczyć całej domeny albo tylko pojedynczego obszaru, w którym stwierdzono manipulacje. Witryny, w przypadku których aktualizacja Pingwin stwierdziła manipulację linkami, zwykle tracą dużą część organicznego ruchu.
Można uniknąć utraty pozycji w rankingu wyszukiwania Google i negatywnych konsekwencji z tym związanych, dokonując długofalowych zmian na stronie sklepu, stawiając na wysokiej jakości zawartość. Takie wskazówki zostały zawarte m.in. w wytycznych Google.
Szczególnie w przypadku linków, które powinny powstawać naturalnie. Z tego powodu content marketing cieszy się dużym zainteresowaniem. Dzięki ciekawej i angażującej treści, internauci chętnie zamieszczają linki do strony sklepu, bez konieczności ich sprzedawania lub automatycznego ustawiania.