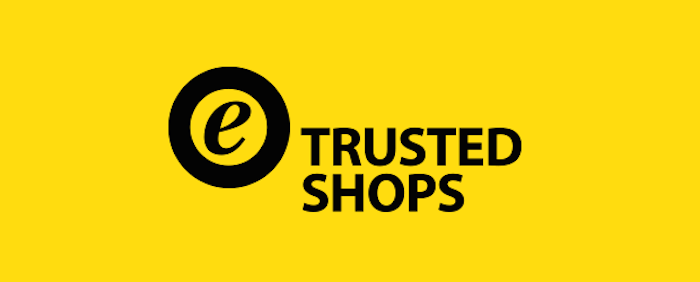 Najnowsze badania przeprowadzone przez TNS Polska na zlecenie Trusted Shops wskazują, że prawie co drugi Polak robi zakupy online przynajmniej raz w roku. Średnia kwota jaką przeznaczamy na jedną transakcję w sklepie internetowym wynosi pomiędzy 100 a 249 złotych.
Zakupy przez internet z roku na rok zyskują na popularności. Coraz więcej osób decyduje się na tę formę zakupów ze względu na wygodę i oszczędność czasu. Według wyników badania przeprowadzonego w kwietniu bieżącego roku przez TNS Polska, aż 42% Polaków przyznaje, że zakupy w sieci robi przynajmniej raz w roku, przy czym dla aż 13% jest to nawet dwa razy w miesiącu.
Co ciekawe, najwięcej ankietowanych (35%) wydaje jednorazowo na e-zakupy kwotę pomiędzy 100 a 249 złotych. Niewiele mniej respondentów (29%) przyznaje, że są to kwoty od 60 do 99,99 złotych. Z kolei 10% przeznacza na zakupy online wyższe kwoty od 250 do 499 złotych.
Kwota, jaką przeznaczamy na zakupy w sieci w dużej mierze zależy od rodzaju oferowanego asortymentu. Według ostatniego raportu Gemius dla E-commerce Polska "E-commerce w Polsce 2015", deklarowany wydatek (w ciągu 6 miesięcy) na sprzęt RTV/AGD to około 101 złotych, przy czym ankietowani przyznają, że wydają średnio 98 złotych na urządzenia mobilne i akcesoria. Z kolei, zakup obuwia przez internet, to średni miesięczny wydatek na poziomie 82 złotych. Kolejna kategoria produktów, którą chętnie kupujemy przez internet to odzież, dodatki i akcesoria.
"Konsumenci, którzy czują się bezpiecznie w sklepie internetowym, chętniej decydują się na zakup. Co więcej, jeśli sklep internetowy zdobędzie ich zaufanie skłonni są wydać więcej. W tym celu wielu sprzedawców oferuje na przykład opcję ochrony kupującego, czyli finansowe zabezpiecznie transakcji. Tego typu gwarancję można aktywować bezpłatnie w koszyku jeśli zamówienie nie przekracza 10 000 złotych" – komentuje Anna Rak, Country Manager Trusted Shops w Polsce.
Polacy w sieci kontra reszta świata
Wydatki w sieci Polaków ciekawie prezentują się na tle innych krajów europejskich. Według analiz RetailMeNot i Centre for Retail Research, w 2015 roku roczna wartość transakcji przypadająca na jednego konsumenta z Polski wyniosła 291 dolarów (ok. 1120 PLN). Dla porównania, nasi zachodni sąsiedzi wydali na zakupy w sieci znacznie więcej. Według badań, statystyczny Niemiec w ubiegłym roku przeznaczył na e-zakupy średnio 1447 dolarów (ok. 5572 PLN), czyli aż 5 razy więcej. Najwięcej w internecie wydają mieszkańcy Wielkiej Brytanii, statystyczny Anglik zrobił zakupy za 1660 dolarów (ok. 6392 PLN).
"Porównując wydatki na zakupy w sieci na poszczególnych rynkach należy uwzględnić sytuację ekonomiczną jego mieszkańców. Kupujący z Polski dysponują mniejszym portfelem niż mieszkańcy zachodniej Europy. Jeśli do tych danych dodamy liczbę ludności w danym kraju, to oczywiście rynki e-commerce, takie jak brytyjski i niemiecki wyglądają naprawdę imponująco. Polski rynek e-commerce wciąż jednak dynamicznie rośnie i pojawią się na nim nowi konsumenci doceniający wygodę e-zakupów" – dodaje Anna Rak.
Badanie TNS Polska "Zakupy online Polaków" zostało przeprowadzone w kwietniu 2016 roku na reprezentatywnej próbie 1015 Polaków w wieku 15 lat i więcej. W badaniu zastosowana została technika badawcza CAPI.