Influencer marketing szybko rośnie na znaczeniu i zaczyna dominować w mediach społecznościowych. Ten typ marketingu zyskuje popularność, ponieważ jest uważany za "nieinwazyjny" — nie zawsze potrafimy odróżnić zwyczajny post od treści sponsorowanych.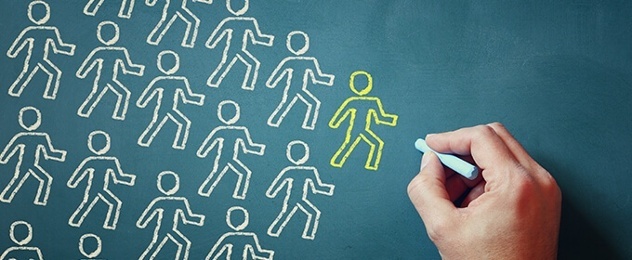 Kim właściwie jest influencer? Influencer to każda osoba w mediach społecznościowych (Twitter, Facebook, Instagram, YouTube itd.) obserwowana przez znaczną grupę ludzi, która swoimi postami może wpłynąć na opinię fanów. Innymi słowy, influencerzy to bardzo wpływowi użytkownicy mediów społecznościowych.
Gdy kobieta, której profil obserwuje grupa oddanych fanów, napisze, że właśnie kupiła najnowszy podkład danej marki i jest nim zachwycona, nie odbieramy tego jako marketingu. To raczej opinia konkretnej osoby, z którą potencjalnie się zgadzamy.
Ten typ marketingu jest świetny, ponieważ odbiorcy obserwują określone osoby, które cenią. Rekomendacje wyglądają bardziej jak porada od przyjaciela niż próba narzucenia produktów danej marki. Zwiększa to szansę na uzyskanie konwersji i widoczność marki na rynku. Dzięki rekomendacji fani mogą chcieć wypróbować dany typ produktu, kierując się zasadą: "Jeśli jej/jemu się podoba, to musi być dobre".
Kto może zyskać na influencer marketingu?
Influencer marketing sprawdzi się w przypadku wielu rodzajów firm i produktów. Jak już wspomniano, branża kosmetyczna kwitnie dzięki licznym vlogerom w serwisie YouTube, którzy na oczach milionów widzów używają konkretnych produktów i je polecają. Na myśl przychodzą też urządzenia elektroniczne i mężczyźni testujący najnowsze gadżety, a następnie dzielący się spostrzeżeniami ze swoją społecznością.
Influencer marketing może przynieść korzyści praktycznie każdej firmie, o ile istnieje influencer z bazą fanów podobnych do jej grupy odbiorców. Jeśli nie wiesz, od czego zacząć poszukiwania odpowiedniej osoby, możesz skorzystać z jednej z platform specjalizujących się w kontaktowaniu firm z influencerami.
Kim jest influencer?
Kim są ludzie nazywani influencerami i skąd wzięła się ich popularność? Ogólnie rzecz biorąc, możemy wyróżnić dwa typy influencerów. Pojawiające się w sieci zdjęcia Beyoncé na czerwonym dywanie w najnowszej sukni od Gucciego albo Ronaldo przechadzającego się po mieście w nowych butach marki Adidas mogą być postrzegane jako wywierające wpływ na odbiorców. Ci celebryci mają ogromne rzesze fanów obserwujących każdy ich ruch, których motywują do kupowania takich samych produktów i wybierania tych samych marek.
Jak się pewnie domyślasz, taka współpraca jest jednak właściwie niemożliwa w przypadku małych lub średnich firm. Co więcej, gwiazdy tego formatu mają na tyle dużą siłę oddziaływania, że mogą same wybierać marki, które chcą reprezentować.
Dlatego powinniśmy rozważyć nawiązanie kontaktów z influencerami, którzy byliby skłonni do takiej współpracy. Czyli z mikroinfluencerami.
Jak mikroinfluencerzy mogą pomóc zwiększyć Twoją sprzedaż w Internecie?
Mikroinfluencerzy przypominają bardziej zwykłych ludzi, takich jak Ty i ja. Często rozpoczynali działalność z miłości do danego typu produktu lub określonej branży, na przykład do makijażu, urządzeń elektronicznych, sprzętu sportowego czy jedzenia i przepisów. Tym osobom udało się zdobyć popularność i zgromadzić lojalną grupę fanów, których inspirują.
Weźmy na przykład blogerkę Courtney Whitmore (@pizzazzeria) — uwielbia planować imprezy pod kątem menu i przygotowywania odświętnych dekoracji. Zauważyła ją firma Lindt, gdy w specjalnym odcinku wielkanocnym wykorzystała jej króliczki czekoladowe. Zaznajomiła widzów z marką, jeszcze zanim stała się oficjalnym influencerem. Idealne rozwiązanie, prawda? Od ponad 3 lat jest ambasadorką firmy Lindt. Regularnie poleca i stosuje jej produkty we vlogach, postach i wiadomościach.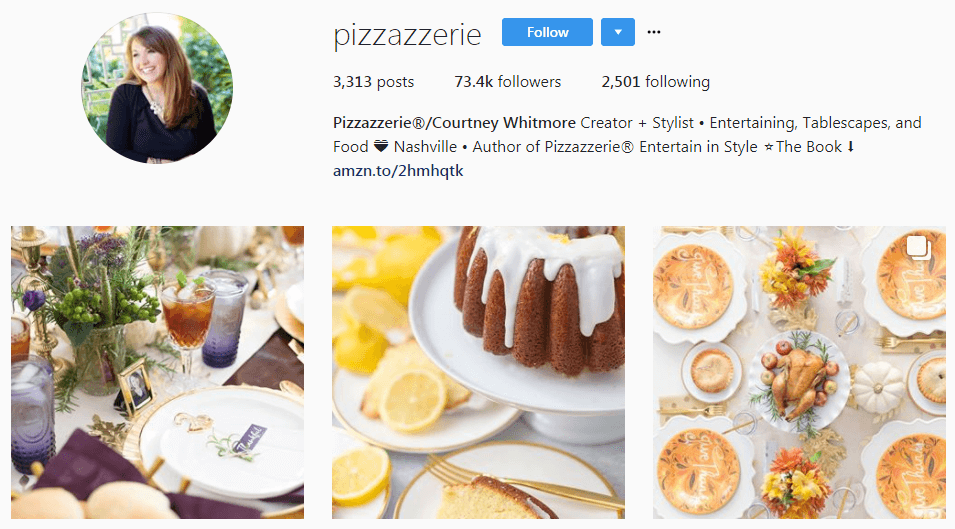 Korzyści z influencer marketingu
Czemu opłaca się współpracować z mikroinfluencerami? Odpowiedź jest prosta — możesz w ten sposób wyraźnie zwiększyć swoją widoczność, współczynnik konwersji oraz ogólną obecność marki na rynku. Wielką zaletą tego typu marketingu są jego niskie koszty i fakt, że można z niego skorzystać w miarę potrzeb. Różne platformy pozwalają szybko nawiązać kontakt z influencerami, a działania marketingowe można podjąć niemal od razu.
Badania
Z uwagi na szybki wzrost tego rynku organizacja E-Commerce Nation przeprowadziła na jego temat badanie we współpracy z czołową agencją zajmującą się influencer marketingiem, firmą Reech. Badanie ujawniło, że przedsiębiorstwa coraz bardziej interesują się tą strategią marketingową i są skłonne zwiększyć na nią nakłady w niedalekiej przyszłości. Może nadszedł już czas, by Twoja firma zrobiła to samo! Jeśli wciąż nie jesteś przekonany, że taki marketing może skutecznie zwiększyć Twoją sprzedaż w Internecie, zapoznaj się z pełnymi wynikami badania tutaj.