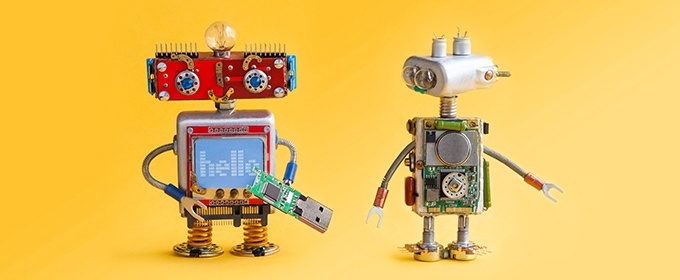 Niemal każdy z nas słyszał co nieco na temat sztucznej inteligencji. Jednak czym naprawdę jest sztuczna inteligencja i jak można z niej skorzystać w branży e-commerce? Tego dowiesz się z tego artykułu!
Zanim przejdziemy do dokładniejszej analizy możliwości sztucznej inteligencji, najpierw wyjaśnimy, co kryje się za tym pojęciem.
Czym jest sztuczna inteligencja i gdzie obecnie znajduje zastosowanie?
Sztuczna inteligencja (pol. SI, ang. artificial intelligence, AI) to obszar wiedzy komputerowej, zajmującej się rozwojem inteligentnych urządzeń. Ta inteligencja powinna dorównywać inteligencji ludzkiej (lub nawet ją przerastać), tak aby możliwe było rozpoznawanie i interpretowanie wzorców lub mowy, realizowanie procesu nauczania, planowanie, a także rozpoznawanie i rozwiązywanie problemów.
W ostatnich miesiącach rozwój sztucznej inteligencji poczynił olbrzymie postępy — np. system Google AI pokonał mistrza bardzo złożonej gry planszowej go.
Jednak SI to nie tylko gra, ale także pomoc w codziennym życiu oraz nowe narzędzia dla przedsiębiorstw.
W przypadku operatora telewizji internetowej Netflix abonentom na podstawie dotychczas wybieranych programów lub filmów proponowane są filmy, które mogą się im spodobać. Natomiast Google wykorzystuje SI do generowania bardziej przydatnych wyników wyszukiwania, a sklep internetowy Under Armour zamierza oferować klientom monitorowanie stanu zdrowia przy użyciu inteligentnych algorytmów.
Analitycy PwC prognozują, że do 2030 r. nawet 38proc. prac będzie przejęta przez roboty i sztuczną inteligencję. Również Elon Musk, założyciel firm Paypal i Tesla, ostrzega przed niebezpieczeństwami, jakie wiążą się z szybkim rozwojem SI, jeśli będzie ona uczyć się i rozwijać w środowisku nieograniczonym i niezdefiniowanym przez odpowiednie ramy prawne.
Jeśli teraz przychodzi Wam na myśl mroczny świat, w którym czyha na nas matrix, terminator lub podobne zagrożenia dla ludzkości, to przejdźmy do pozytywnych stron sztucznej inteligencji — zwłaszcza dla branży e-commerce. A jest ich niemało!
E-commerce i sztuczna inteligencja
SI może pomóc zwiększyć obroty sklepu internetowego. Czytelnicy naszego blogu już wiedzą, że personalizacja użytkowania sklepu to efektywny bodziec dla uzyskania wzrostu sprzedaży.
Stopniowo sprzedawcy przyjmują do wiadomości, że każdy, kto chce dzisiaj odnosić sukcesy w handlu internetowym, musi prezentować swoim klientom indywidualnie dostosowane informacje i oferty.
Stopień indywidualizacji może być przy tym decydującą "unikalną propozycją sprzedaży" (USP) i to on decyduje o konwersji, a więc o sukcesie w branży e-commerce.
Tu otwiera się pole do popisu dla SI. Zgromadzone dane o dotychczasowym wykorzystaniu stron internetowych można przeanalizować aby określić, z jakich podstron klient korzystał, czego szukał i gdzie spędził najwięcej czasu.
Na podstawie takiej analizy można dynamicznie proponować strony docelowe oraz produktowe. W oparciu o profil poprzednich aktywności klienta na stronie będą mu proponowane produkty, które najprawdopodobniej go zainteresują.
Kolejną funkcją SI wartą omówienia są czatboty (ang. chatbot). Rozwój czatbotów jest ściśle związany z rozwojem sztucznej inteligencji.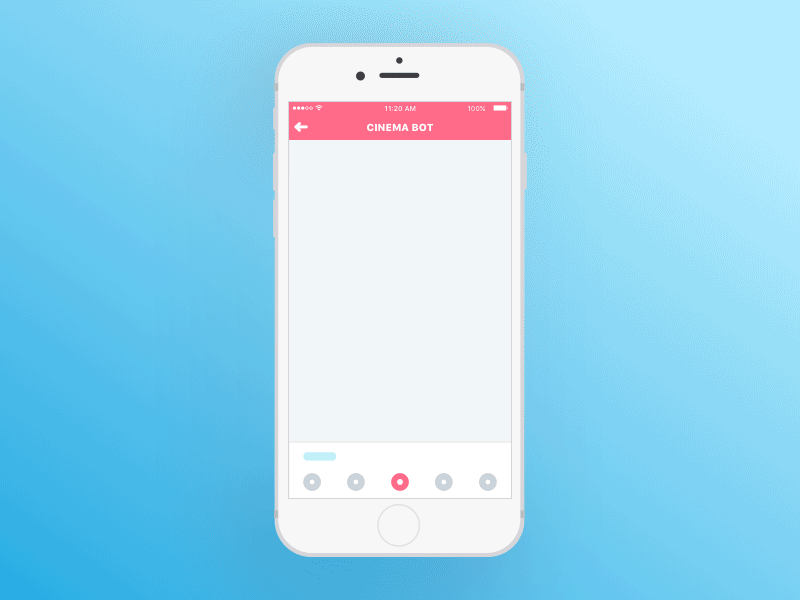 Strona dribbble (KiraSvitlana)
Zamiast reagowania wyłącznie na wstępnie zaprogramowane pytania lub słowa kluczowe (co dotychczas było typowym rozwiązaniem), inteligentny czatbot może interpretować pytania poszczególnych użytkowników i reagować na nie indywidualnie.
W niedalekiej przyszłości czatbot może być idealnym doradcą podczas zakupów, pomagającym w wyborze produktów w dowolnym segmencie handlu: odzieży, mebli, sprzętu sportowego lub żywności albo dbającym o sprawną obsługę pytań skierowanych do działu wsparcia.
SI może pomóc także poza obszarem typowej obsługi sklepu, generując wyższe obroty. Marketing — w dużej mierze zautomatyzowany tam, gdzie takie działania są efektywne — jest stosowany przez Google AdWords (nazwa projektu: Google Intelligence).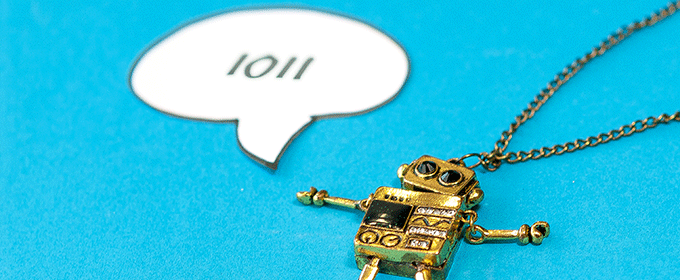 Coraz więcej start-upów oraz renomowanych firm próbuje uszczknąć swoją porcję z coraz większego tortu SI. Szczególnie branża e-commerce wykazuje olbrzymi potencjał w zakresie wykorzystania narzędzi SI w celu uzyskania wyższej sprzedaży.
Sztuczna inteligencja to przyszłość e-commerce. Dlatego już teraz opłaca się analizować możliwe rozszerzenia do systemu sklepowego i skorzystać z dynamicznie rozwijanych narzędzi SI, aby w przyszłości Twój sklep internetowy zdecydowanie wyróżniał się na tle konkurencji.
Aby nadal zachować konkurencyjność i z sukcesem prowadzić działalność, należy być zawsze na bieżąco i zasięgać informacji o nowościach technicznych. Najłatwiej to zrobić, regularnie przeglądając nasz blog, zapisując się do naszego biuletynu informacyjnego oraz czytając cyklicznie publikowane raporty dotyczące branży e-commerce.