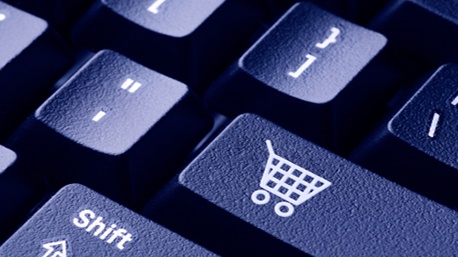 Nowości w branży e-commerce pojawiają się w zaskakującym tempie. Sklepy internetowe i konsumenci mają coraz większe możliwości sprzedaży oraz dokonywania zakupów online. Britta Kristin Böhle, ekspertka ds. SEO/SEA w Trusted Shops, podczas Kongresu Handlu Online 2016, który miał miejsce w dniach 26-27 stycznia w Düsseldorfie, zaprezentowała prognozy oraz trendy w sprzedaży internetowej na najbliższe 12 miesięcy.
Mobilna sprzedaż coraz istotniejsza
Zakupy w sieci za pośrednictwem urządzeń mobilnych będą zyskiwać na znaczeniu także w 2016 roku. W bieżącym roku coraz więcej sklepów internetowych wdroży mobilną wersję sklepu internetowego. W branży trwają obecnie dyskusje o tym, czy nowy format AMP (Accelerated Mobile Pages, czyli Przyśpieszone strony mobilne) będzie w przyszłości jednym z głównych narzędzi w sprzedaży internetowej. Najbliższe miesiące pokażą, czy i w jakim zakresie AMP będzie dotyczył sklepów internetowych.
Augmented Reality, czyli rzeczywistość rozszerzona
Look-and-feel, czyli możliwość wypróbowania i przymierzenia rzeczy jest główną zaletą handlu stacjonarnego. Sklepy internetowe, zwłaszcza te oferujące odzież, mogłyby silniej wykorzystywać rozwiązania augmented reality, aby zwiększyć swoje szanse i być bardziej konkurencyjnym na rynku. Sprzedawcy internetowi mogą np. udostępnić kupującym wirtualne przymierzalnie ubrań lub aplikacje ułatwiające przygotowanie makijażu.
Personalizacja oferty
Skupienie na danym użytkowniku (promowana m.in. przez Google) wymaga stosowania spersonalizowanej komunikacji. Lepsze i dokładniejsze ukierunkowanie się na użytkownika z reguły oznacza skuteczniejszy przekaz i atrakcyjną prezentację oferty sklepu internetowego. Wiąże się to również z wyższym poziomem zadowolenia klientów, którzy chętniej i częściej kupują. Dla przykładu, Deutsche Telekom za pośrednictwem serii klipów o rodzinie Heins pokazał różne postaci, z którymi odbiorcy mogą się identyfikować. Kolejnym pokrewnym zagadnieniem jest targetowanie klientów z uwzględnieniem płci, z czym wiąże się pojęcie e-commercu dla kobiet.
Różnicowanie kanałów komunikacji
Customer Journey, czyli ścieżka zakupowa konsumenta, będzie w 2016 roku jeszcze bardziej zróżnicowana, a powiązanie kanałów online i offline coraz silniejsze. Sprzedawcy internetowi powinni opracować nowe rozwiązania, które skutecznie przyporządkują grupy odwiedzających i kupujących do poszczególnych kanałów.
SEO w witrynie Amazon
Mimo że sprzedawcy internetowi często krytycznie wyrażają się o sprzedaży za pośrednictwem strony Amazon, wielu z nich korzysta z jej zasięgu. Jednocześnie bardzo ważne jest — podobnie jak w przypadku Google — aby podczas wyszukiwania na stronie Amazon, produkty sklepu były wyświetlane możliwie najwyżej na liście wyników wyszukiwania. Aby poprawić pozycjonowanie sklepu, powstało nowe narzędzie Amazon SEO. Ponadto SISTRIX, dostawca rozwiązań SEO, opracował bezpłatne narzędzie do słów kluczowych, za pomocą którego łatwo można zweryfikować najczęściej wyszukiwane pojęcia w branży e-commerce.
Google Buy Button
Prawdopodobnie w odpowiedzi na działania silnego gracza na rynku, jakim jest Amazon, Google zamierza umożliwić zakupy w sklepie internetowym bezpośrenio po wyborze produktu z listy wyników wyszukiwania. Oznaczałoby to dla sprzedawców większą zależność od Google, której nie zrównoważyłyby korzyści wynikające z szybszego procesu zakupu. Sklep internetowy powinien więc zapewnić optymalne doświadczenie zakupu, aby klienci nie dochodzili do opcji zakupu drogą okrężną. Nie jest jeszcze wiadomo, kiedy dokładnie funkcja Buy Button zostanie udostępniona. Obecnie Google bardziej skupia się na testowaniu usługi Product Listing Ads (PLA), czyli prezentacji produktów w wyszukiwarce.
Skuteczny wideomarketing
YouTube oferuje olbrzymi potencjał i umożliwia zainteresowanym klientom dotarcie do oferty sklepu zarówno w zasięgu organicznym, jak i za pomocą płatnych reklam wideo. Dla przykładu format True View pozwala także mniejszym reklamodawcom z ograniczonym budżetem efektywnie wykorzystać reklamy wideo. W opisanym modelu widzowie mogą wybrać rodzaj przekazu reklamowego i decydować, kiedy chcą go obejrzeć. Również klipy wideo zamieszczone na stronie sklepu mają pozytywne działanie. W ten sposób z reguły wydłuża się czas pozostania na stronie i zaangażowanie użytkowników.
Media społecznościowe
Poza Facebookiem, który dla wielu sprzedawców stał się standardowym narzędziem marketingowym, w 2016 roku warto intensywnie popracować nad profilami sklepu w serwisach typu Instagram i Pinterest. Przy tego rodzaju serwisach ważne jest (ważniejsze niż na Facebooku), aby prezentować ofertę sklepu w sposób niekomercyjny. Zainteresowanie użytkowników można zdobyć zamieszczając interesujące treści lub współpracując z influencerami. Intersujący jest również zakres, w jakim można wykorzystać aplikację WhatsApp jako jeden z kanałów komunikacji. Niektóre serwisy informacyjne już dziś oferują dostęp do aktualności poprzez WhatsApp.
Marketing wearables
Oprócz mobilności, którą opisaliśmy w punkcie 1, ważnym aspektem technologicznym jest wykorzystanie wearables, czyli urządzeń takich jak np. Apple Watch. Istnieją już pierwsze aplikacje dla różnych urządzeń noszonych na nadgarstku. W tym zakresie można spodziewać się wysypu nowych technologii, dlatego warto bacznie je obserwować pod kątem możliwości sprzedaży.