Sezon urlopowy w pełni, wyprzedażowy także, a do tego... działający 24 godziny na dobę Internet. Jak to pogodzić? Dla sprzedawców internetowych zatrudniających pracowników pójście na urlop będzie prostsze – wystarczy odpowiednie oddelegowanie zadań na czas nieobecności. W przypadku, gdy prowadzimy sklep online sami, może być trochę trudniej. Ale i na to są sposoby!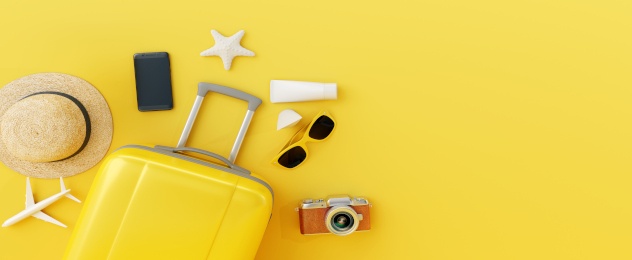 Znajdź zastępstwo
Kiedy możesz przekazać obowiązki komuś, kto jest już wdrożony – rewelacyjnie! Jeśli nie, spróbuj znaleźć osobę, którą mógłbyś przyuczyć, by pomogła Ci podczas Twojej nieobecności. Może wśród znajomych lub rodziny znajdzie się ktoś zaufany, kto pomógłby Ci w realizowaniu zamówień podczas Twojego urlopu? Takiej osobie wystarczy dostęp do skrzynki mejlowej oraz podstawowe informacje, takie jak sposób pakowania czy wysyłki. Dzięki temu:
unikniesz opóźnień w dostawie,

zatrzymasz klienta, który potrzebuje towaru od ręki i nie dasz mu uciec do konkurencji.
Jedyne czego musisz doplinować, to spisanie umowy ze swoim pomocnikiem. I gotowe!
Kiedy nie możesz znaleźć zastępstwa...
musisz zastanowić się nad innymi sposobami. Stanowczo odradzamy zamknięcie witryny na czas urlopu. To najgorsze, co możesz w tym przypadku zrobić. Dlaczego? Oprócz tego, że stracisz potencjalnych klientów, to Twoja strona internetowa może znacząco spaść w rankingu wyszukiwarek. A tego nie chcesz, prawda?
Poinformuj klientów o urlopie
Poinformuj klientów, że przebywasz / będziesz przebywać na urlopie. Polecamy taką informację umieścić wcześniej, by klient miał możliwość dokonania zakupu przed Twoim wyjazdem. Pamiętaj o dokładnym określeniu czasu dostawy i poinformuj o jego wydłużeniu. Informację możesz ująć w podobny sposób:
"Szanowni Klienci, w dniach 6.07.2018 -13.07.2018 przebywamy na urlopie. Wszystkie złożone przez Państwa zamówienia zrealizujemy niezwłocznie po powrocie."
"Szanowni Klienci, ze względu na urlop w dniach 6.07.2018 -13.07.2018, czas dostawy może wydłużyć się o tydzień."
Taka informacja powinna znaleźć się:
na każdej podstronie,

w formularzu zamówienia,

w mediach społecznościowych, o ile posiadasz na nich konta

.
Zaproponuj rabat
W zamian za wydłużony czas dostawy, zaproponuj swoim klientom dodatkowy rabat przy kolejnych zakupach. Zachęcisz ich do powrotu do Twojego sklepu.
Dezaktywuj funkcję płatności
Jeśli nie masz możliwości, by realizować złożone zamówienia, możesz pozostawić stronę otwartą, wyłączając jedynie funkcję płatności i informując o swoim urlopie. Dużo lepszym pomysłem będzie jednak poinformowanie o opóźnieniach w realizacji zamówień.
Podsumowanie
Jeśli odpowiednio wcześnie zaplanujesz funkcjonowanie sklepu podczas swojej nieobecności, Twój wypoczynek z pewnością przebiegnie bez zmartwień. Nie ucierpi również na tym ani klient, ani Twój biznes.