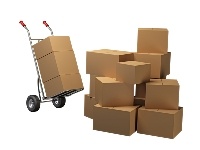 Sprzedawcy internetowi codziennie zamawiają towary i sprawdzają ich jakość. Co jednak w przypadku, gdy przy pierwszym sprawdzeniu nie zauważyliśmy żadnych wad, a pomimo tego towar okazał się wadliwy? Kto ponosi odpowiedzialność i co powinien zrobić e-sprzedawca, aby zapobiec powstaniu szkody? Odpowiedzi na te pytania udziela Christoph Curvers, adwokat i ekspert prawny w firmie "Wer liefert was".
1. Towar dostarczono na czas – co należy sprawdzić w pierwszej kolejności?
Po otrzymaniu zamówienia kupujący powinien niezwłocznie sprawdzić towar pod względem jakości i ewentualne wady zgłosić dostawcy lub producentowi. Jako górną granicę zgłoszenia tej informacji przewiduje się okres dwóch miesięcy od otrzymania towaru. W przypadku niesprawdzenia towaru i niedotrzymania okresu na zgłaszanie wad, kupujący traci prawo do roszczeń z tytułu niezgodności towaru z umową.
2. Kiedy towar uważa się za wadliwy?
Należy pamiętać, że nie tylko towar uszkodzony uważa się za produkt wadliwy. Wystarczy, że zamówiony towar nie ma żadnych wad fabrycznych, ale jest w innym kolorze niż zamówiony. W przypadku, gdy strony umowy nie zawarły porozumień odnośnie specyfiki zamawianego produktu, wówczas sprzedawca internetowy może oczekiwać od producenta otrzymania porównywalnego produktu do tego jaki jest dostępny na rynku. Oprócz ewidentnych wad zamówionego towaru, jakie widzimy już w momencie przekazania lub odbioru towaru, istnieją również wady ukryte oraz wady podstępnie zatajone. Wady ukryte to wady, które ujawniają się dopiero w momencie użytkowania przedmiotu. Natomiast za wady podstępnie zatajone przyjmuje się wady produktu, o których istnieniu sprzedawca jest świadomy w momencie sprzedaży przedmiotu, ale celowo je zataja, aby uzyskać korzyść.
3. Co mam zrobić, jeżeli stwierdzę wadę towaru podczas dostawy?
W takim przypadku należy bezzwłocznie zgłosić wadę produktu do dostawcy lub producenta. Zaleca się sporządzenie listy wad, sfotografowanie widocznych szkód, a następnie przesłanie materiałów do dostawcy faksem lub pocztą elektroniczną. Alternatywnie można sporządzić protokół w obecności kuriera jednak nie jest to niezbędne aby reklamacja była uznana przez sklep.
4. Jakie przysługują mi prawa po zgłoszeniu wady dostawcy ?
W ramach ustawowej rękojmi (odpowiedzialność sprzedającego względem kupującego za wady fizyczne oraz prawne sprzedawanej rzeczy) sprzedawca internetowy ma prawo zażądać tzw. ponownego wykonania zobowiązania. Oznacza to, że może wezwać dostawcę lub producenta do naprawy wadliwego towaru lub do ponownego dostarczenia towaru wolnego od wad. Związane z tą sytuacją koszty, np. szkody wynikające z opóźnienia, jakie ponosi sprzedawca internetowy, pokrywa dostawca
5. Co zrobić, jeżeli wada nie jest widoczna na pierwszy rzut oka?
Wady ukryte należy zgłosić producentowi lub dostawcy bezpośrednio po ich ujawnieniu. W przypadku sprzedaży internetowej z reguły dotyczy to klienta końcowego. Konsument zwraca się do sprzedawcy internetowego, który w ramach gwarancji powinien ponownie wykonać zobowiązanie wobec klienta. Na ustosunkowanie się do zgłoszenia przez konsumenta, ma termin 14 dni. Następnie sprzedawca internetowy może dochodzić swoich praw z tytułu gwarancji i oczekiwać odszkodowania od producenta lub dostawcy. Ustawowy okres na skorzystanie z tego prawa wynosi dwa lata. Szczególnie w przypadku wady ukrytej ciężko jest udowodnić, że wada istniała od samego początku. Dlatego ustawodawca wychodzi z założenia, że usterka, która wystąpiła w przeciągu sześciu miesięcy od dnia dostawy, istniała już podczas przekazania, chyba że producent jest w stanie udowodnić, że było inaczej. Po sześciu miesiącach konsument musi być w stanie precyzyjnie udowodnić, że wada istniała już podczas przekazania towaru e-sprzedawcy.
6. Czy muszę odpowiadać przed klientem za szkody powstałe w wyniku użytkowania wadliwych towarów?
Szkoda wynikająca z wady towaru ma miejsce kiedy np. wadliwa opona samochodowa jest przyczyną wypadku, w którym są ranni. Wówczas odpowiedzialność za szkodę ponosi producent. W tego typy przypadkach w niektórych krajach stosuje się ustawę o odpowiedzialności cywilnej za produkt (dotyczy to Niemiec). Zgodnie z ustawą, niezależnie od winy, odpowiedzialność za szkody rzeczowe, osobiste lub majątkowe, jakie powstały w wyniku użytkowania wadliwego produktu, zawsze ponosi producent, który wprowadził produkt do obrotu. Obejmuje to również wadliwe produkty, wprowadzone na rynek przez importera. Regulacje ustawy o odpowiedzialności cywilnej za produkt pojawiają się obok odpowiedzialności wynikającej z kodeksu cywilnego, a więc obok roszczeń poszkodowanego z tytułu rękojmi za wady produktu.
O autorze
Christoph Curvers jest adwokatem i ekspertem prawnym w Wer liefert was. "Wer liefert was" to wiodąca wyszukiwarka dostawców produktów i usług w Niemczech, Austrii i Szwajcarii. Strony wlw.de i wlw.ch miesięczne odwiedza 1,6 miliona sprzedawców w poszukiwaniu ponad 500 000 dostawców, producentów, sprzedawców i usługodawców. Jako ekspert w wyszukiwaniu dostawców firma WLW oszczędza e-sprzedawcom i wszystkim tym, którzy poszukują dostawców w segmencie B2B, czasochłonnych poszukiwań.