Jak zoptymalizowane jest Twoje konto Google Ads i gdzie można w nim jeszcze coś poprawić? Od niedawna Google daje możliwość sprawdzenia tego dzięki wynikowi optymalizacji. Co to za funkcja i jak ją wykorzystać? Wyjaśniamy to w dzisiejszym artykule.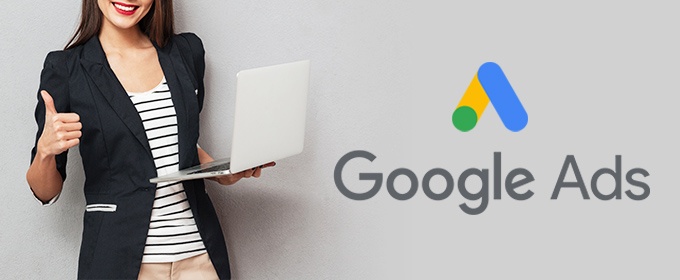 W ostatnich latach możliwości w zakresie wyświetlania kampanii reklamowych Google Ads znacząco się zwiększyły. Choć nowe funkcje i rodzaje wyświetlania reklam mają duży potencjał, bycie na bieżąco z każdymi zmianami bywa trudne, dlatego...
.... firma Google wprowadziła dodatkową funkcję, dzięki której tuż po wejściu na konto Google Ads możesz sprawdzić, jak dobrze je wykorzystujesz – pokaże Ci to wynik optymalizacji. Jednocześnie otrzymujesz rekomendacje, jak możesz zwiększyć skuteczność swoich kampanii i dzięki temu poprawić swój wynik.
Wykorzystaj checklistę do tworzenia skutecznych kampanii (szybko!):
Wynik optymalizacji na koncie Google Ads znajdziesz bezpośrednio pod punktem Przegląd w menu nawigacyjnym po lewej stronie w części Rekomendacje.
Poniższe kwestie są uwzględnianie przy obliczaniu wyniku optymalizacji:
statystyki, ustawienia oraz stan Twojego konta i Twoich kampanii,

odpowiedni wpływ dostępnych rekomendacji,

historia ostatnich rekomendacji,

trendy w ekosystemie reklam.
Opracowane na tej podstawie rekomendacje dotyczą:
stawek i budżetu,

wyświetlania i rozszerzeń,

słów kluczowych i ukierunkowania,

rozwiązywania problemów.
Niektóre rekomendacje firmy Google oczywiście wynikają z dążenia do zachęcenia użytkowników do korzystania z określonych produktów, np. reklam responsywnych. Oto kwestie, o które warto zadbać:
rekomendacje dotyczące redundantnych słów kluczowych,

dodawanie śledzenia konwersji,

testowanie nowych wersji reklam,

dodawanie nowych słów kluczowych,

korzystanie z rozszerzeń reklam.
Szczególnie rozszerzenia reklam to efektywny sposób na zoptymalizowanie współczynnika klikalności. Ponadto firma Google zdecydowanie preferuje reklamy z rozszerzeniami w stosunku do tych bez rozszerzeń.
Szczególnie warto skorzystać w tym przypadku z linków do podstron, a także ocen sprzedawcy (gwiazdek oceny).
Podsumowanie
Nigdy nie należy ślepo podążać za propozycjami przedstawionymi na Twoim koncie Google Ads. Przegląd może okazać się pomocny szczególnie przy wykonywaniu regularnych prac optymalizacyjnych na większych kontach. Bezpośrednie zmiany dostrzec można tuż po ich optymalizacji.