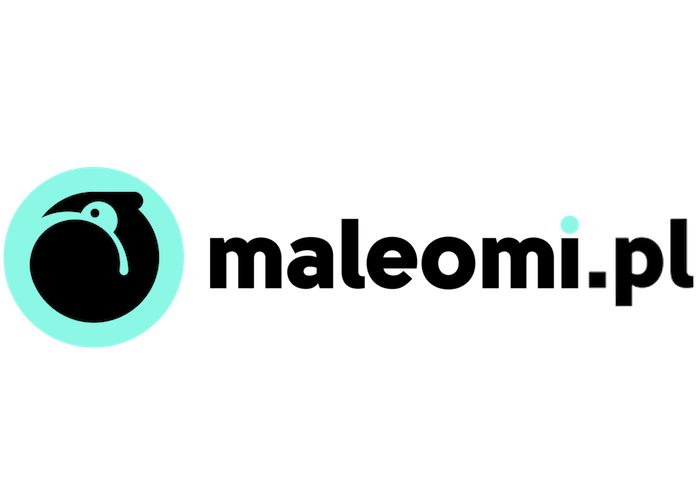 Na nasze pytania odpowiada Maksymilian Olek, Dyrektor Generalny w sklepie internetowym Maleomi.pl. Zachęcamy do lektury :)
Jak powstał Twój sklep internetowy? Co skłoniło Cię do sprzedaży oferowanego asortymentu przez internet?
Uwielbiam o tym opowiadać :-) Sklep Maleomi.pl to moje oczko w głowie. Pomysł zrodził się podczas mojej spontanicznej przeprowadzki do Warszawy. Musiałem się zwolnić ze swojej dotychczasowej pracy i zastanowić się co robić ze swoim życiem. Zawsze chodził mi po głowie pomysł prowadzenia własnej działalności gospodarczej, więc postanowiłem wspólnie z przyjacielem założyć sklep internetowy. Dlaczego sprzedajemy artykuły gospodarstwa domowego? Przede wszystkim z zamiłowania do gotowania, pięknej kuchni oraz pasji tworzenia perfekcyjnego wnętrza.
Interesujesz się branżą e-commerce? Sprawdź: Praca w Trusted Shops
Jak wygląda Twój typowy dzień pracy?
Obecnie jestem na takim etapie, w którym nie mogę się doczekać kolejnego poranka (mam nadzieję, że to nie pracoholizm). Po przyjechaniu do firmy niezwłocznie sprawdzam e-maila oraz zamówienia. Każdego dnia muszę mieć pewność, że wszystko działa tak jak w szwajcarskim zegarku. Następnie udaję się do magazynu, aby mieć pewność co do gotowości całego zespołu.
Co robisz, by zwiększyć zaufanie konsumentów do sklepu?
Polityką naszej firmy jest zapewnienie obsługi klienta na tak wysokim poziomie, na jakim sami chcielibyśmy być obsłużeni. Cały czas dążymy również do wyraźnego poinformowania klienta o wszystkich aspektach transakcji. Czasami chciałbym, aby każdy klient mający jakiekolwiek wątpliwości zadzwonił do nas. Rozmowa telefoniczna rozwiałaby wszystkie jego obawy.
Dlaczego ważne jest dla Ciebie wykorzystanie w swoim sklepie internetowym elementów budujących zaufanie takich jak znak jakości czy opinie Trusted Shops?
Jako konsument sam jestem bardzo ostrożny i dlatego w naszym sklepie nie mogło zabraknąć elementów budujących zaufanie. Znak jakości Trusted Shops oraz inne wyróżnienia są doceniane przez klientów, nie tylko z Polski. Możliwość otrzymania niezależnej opinii od klienta, który dokonał już u nas zakupu pomaga innym racjonalnie ocenić, czy jesteśmy godni zaufania. Ponadto jest to również doskonałe narzędzie, które pozwala nam reagować i eliminować czynniki, które mogłyby to zaufanie nadwyrężyć.
Jakie korzyści przyniosło Twojemu sklepowi skorzystanie z tej oferty (np. wzrost współczynnika konwersji albo zmniejszenie liczby klientów odstępujących od umowy)?
Już po zebraniu kilku opinii od naszych klientów zauważyliśmy poprawę wskaźnika konwersji. Cały czas budujemy nasze portfolio opinii. Jestem przekonany, że rzetelny audyt sklepu przeprowadzony przez Trusted Shops pomógł nam dostosować proces zakupowy, tak aby był on przejrzysty i przyjazny klientom.
Skąd pochodzą Twoi klienci? Jak ważny jest dla Ciebie rynek polski/ międzynarodowy?
Nasi klienci, to osoby które szukają wysokiej jakości produktów w przystępnej cenie. Są to osoby, które cenią sobie przyjazną i naturalną obługę klienta, bez zbędnych formułek marketingowych.
Z jakich tradycyjnych kanałów marketingowych i z jakich mediów społecznościowych korzystasz w celu dotarcia do nowych klientów? Jakie masz doświadczenia z tymi mediami?
W większości korzystamy z mediów społecznościowych, takich jak: Facebook, Instagram, Google Plus, Youtube. Cały czas zbieramy doświadczenie, uczymy się i staramy się przygotowywać treści oraz konkursy, które nie zmarnują czasu naszym fanom, a przekażą im ciekawą treść lub zachęcą do interakcji.
Z jakimi największymi wyzwaniami zmagasz się, prowadząc sklep internetowy? W jaki sposób Trusted Shops pomaga Ci je pokonać?
Jako młody zespół, staramy się szanować wszelkie prawa konsumentów, ale niestety zdarza się, że są one nadmiernie wykorzystywane przez kupujących np. poprzez zwrot produktu, który był już używany. Trusted Shops dzięki swoim biuletynom eksperckim pomaga sprzedawcom radzić sobie w różnych sytuacjach. Aby tę pomoc ułatwić polecam zebranie od sprzedawców 20 najczęściej spotykanych problemów i przygotowanie specjalnego wydania biuletynu na ten temat. Będą to przykłady trudności z codziennego życia, z którymi zmaga się większość z nas.
Jakich rad udzieliłbyś innym sprzedawcom?
Przede wszystkim e-sprzedawcy powinni zachować naturalność w procesie obsługi klienta. Konsumenci naprawdę doceniają ludzkie podejście do wielu kwesti. Odrobina dobrego humoru podczas rozmowy z klientem naprawdę potrafi zbudowac potężną lojalność.