Jak pokazują statystyki rośnie odsetek konsumentów, którzy robią zakupy w sklepach internetowych poza granicami swojego kraju. Według ostatniego raportu Komisji Europejskiej z lipca 2013 roku, 11% Europejczyków jest skłonnych kupować towary w innych państwach UE.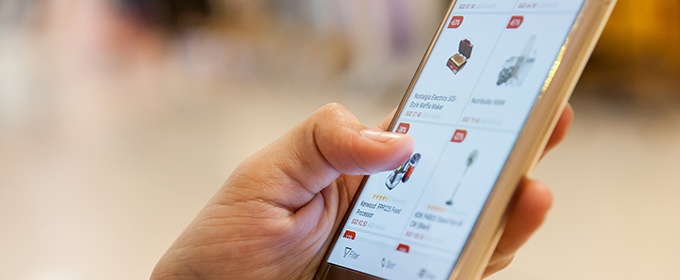 Kupujący mają jednak o wiele mniejsze zaufanie do e-sprzedawców w innych państwach UE w porównaniu ze sprzedawcami w rodzinnym kraju – odpowiednio 35% i 59%.Trusted Shops wraz z instytutem badawczym Infas sprawdził, co liczy się dla kupujących w poszczególnych krajach oraz jak polscy sprzedawcy internetowi mogą zwiększyć sprzedaż transgraniczną.
Bezpieczeństwo na pierwszym miejscu
Według sondażu przeprowadzonego przez instytut Infas na zlecenie Trusted Shops, aż 52% Niemców kupujących online w innym kraju wymaga, aby sklep, w którym planują zakupy posiadał rozpoznawalny znak jakości. Dla porównania w ubiegłym roku rozpoznawalny znak jakości był istotny dla 48% konsumentów z Niemiec.
"Niemcy to drugi, po Wielkiej Brytanii, największy rynek e-commerce w Europie. Co więcej, e-handel jest tu bardzo rozwinięty, a konsumenci kupują online od lat. Jeśli polscy sprzedawcy internetowi planują rozpoczęcie sprzedaży u naszych zachodnich sąsiadów, powinni dokładnie sprawdzić i wdrożyć w swoim sklepie rozwiązania, do których przyzwyczajeni są kupujący z Niemiec. W przeciwnym razie, rozszerzenie działalności na rynek niemiecki nie przyniesie oczekiwanych rezultatów" – komentuje Anna Rak, Country Manager Trusted Shops w Polsce.
Co ciekawe, według raportu Infas, konsumenci z Niemiec są jedynymi w Europie, dla których bezpieczeństwo zakupów jest ważniejszym kryterium niż cena. Aż 95% kupujących online deklaruje, że jest to dla nich kluczowy aspekt podczas wyboru sklepu internetowego.
Co znak jakości oznacza dla kupujących online?
Jak pokazują badania, dla większości Europejczyków (84%) znak jakości Trusted Shops jest gwarantem bezpiecznych zakupów przez internet. Co ciekawe, zarówno Polacy, jak i Francuzi kojarzą certyfikat przede wszystkim z finansowym zabezpieczeniem zakupów. Z kolei, dla większości kupujących z Hiszpanii, certyfikat oznacza, że dany sklep przestrzega praw konsumenta. Podobne odpowiedzi padały również na dwóch największych rynkach e-commerce w Europie. Zarówno Brytyjczycy, jak i Niemcy utożsamiają znak jakości z bezpiecznymi zakupami przez internet bez ryzyka.
"Wyniki badań wskazują, że rozpoznawalny znak jakości może pomóc właścicielom sklepów odpowiedzieć na główne obawy konsumentów. Osoby odwiedzające zagraniczny sklep mają bowiem szereg wątpliwości związanych z wiarygodnością sprzedawcy oraz bezpieczeństwem transakcji. Kiedy konsument widzi na stronie certyfikat znany z rodzimego rynku, opcję Ochrony Kupującego oraz opinie innych klientów, chętniej zdecyduje się na zakupy w takim sklepie" – dodaje Anna Rak.
Zakupy przez internet umożliwiają konsumentom zamawianie towarów z całej Europy. Właściciele sklepów internetowych powinni zwrócić uwagę na preferencje kupujących i zadbać o odpowiednie elementy budujące zaufanie, aby przekonać zagranicznych odwiedzających do zakupów w swoim sklepie.
W sondażu na temat decyzji zakupowych oraz zaufania do sklepów internetowych wzięło udział ponad 1000 internautów z Polski oraz ponad 4000 osób reprezentujących kluczowe rynki europejskie – Niemcy, Francję, Hiszpanię i Wielką Brytanię. Respondentów pytano między innymi o kryteria, jakimi kierują się podczas wyboru sklepu internetowego.