Jakie produkty sprzedajesz? Które z Twoich produktów mają najlepszą sprzedaż? Udzielenie precyzyjnych odpowiedzi na te pytania nie będzie dla Ciebie problemem. Dlaczego jest to ważne i czemu warto usunąć z oferty 80% produktów dowiesz się z tego artykułu.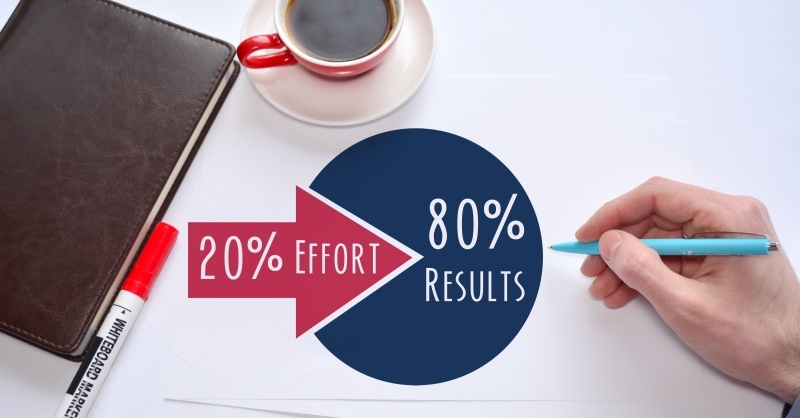 W trakcie badań nad tym, czy ta proporcja ma zastosowanie również do innych sytuacji, odkrył, że 20% zasadzonych przez niego sadzonek grochu przynosi 80% plonów. Przypadek?
Wcale nie. Ponieważ proporcja 80/20, jak już wspomnieliśmy wcześniej, występuje w bardzo wielu przypadkach.
Oto kilka przykładów:
ok. 20% przestępców popełnia ok. 80% przestępstw;

ok. 20% kierowców odpowiada za ok. 80% wypadków;

ok. 80% zanieczyszczeń środowiska pochodzi z 20% fabryk;

ok. 20% produktów umożliwia uzyskanie ok. 80% obrotów;

ok. 20% reklam umożliwia osiągnięcie ok. 80% wartości sprzedaży;

ok. 20% produktów zajmuje ok. 80% powierzchni magazynowej;

w 2009 r. w jednym z badań stwierdzono, że dzięki 20% najchętniej oglądanych filmów serwis Netflix uzyskuje 80% swojego udziału w rynku;

ok. 80% ruchu w Internecie koncentruje się na 20% stron internetowych;

na blogu Trusted Shops ok. 20% artykułów generuje ok. 80% ruchu organicznego

i tak dalej…
Co to ma wspólnego z Twoim sklepem internetowym?
Jeżeli przyjrzysz się obrotom w swoim sklepie internetowym, jest duża szansa, że również tam odkryjesz efekt Pareta.
Czy to możliwe, że również w sklepie niewielka grupa produktów umożliwia osiągnięcie dużej części obrotów, a niezliczone produkty, które udaje się sprzedać od czasu do czasu, są źródłem największych nakładów i stresu?
Gdy w 1997 r. Steve Jobs powrócił do firmy Apple, zredukował paletę produktów z 350 do jedynie 10. A to, w jakiej kondycji firma Apple jest dzisiaj, wie każdy.
Zasada Pareta w branży e-commerce
Dlatego zdecydowanie warto przeanalizować paletę swoich produktów.
Wyobraź sobie taki scenariusz:
usuwasz z asortymentu większość produktów, które w niewielkim stopniu przyczyniają się do zwiększania obrotów. Zamiast tego koncentrujesz swoje działania marketingowe i energię na – powiedzmy – trzech produktach, które miesiąc w miesiąc generują największe obroty.
A tak między nami...
Konkurowanie z internetowymi gigantami takimi jak Amazon i oferowanie tysięcy produktów nie ma sensu. Przez lata kierownictwo giganta internetowego stworzyło sieć logistyki oraz wyrobiło markę, z którą mało kto jest w stanie konkurować.
Ale nie musisz strącać firmy Amazon z piedestału, aby prowadzić dobrze prosperujący sklep internetowy. Lepszym sposobem jest prowadzenie sklepu specjalistycznego.
Jeżeli będziesz zajmować się tylko niewielką liczbą produktów, będziesz mieć więcej czasu do zainwestowania w ich strony, aby wyróżnić się pośród konkurencji i zachwycić odwiedzających Twój sklep. A wtedy... okaże się, że masz czas na opracowanie efektywnej strategii dotyczącej SEO i marketingu treści, dzięki której Twoja strona z każdym dniem zyskiwać będzie zainteresowanych odwiedzających.
À propos. Zasada Pareta stała się znana szczególnie ze względu na jej związek z zarządzaniem czasem. Jako doświadczony sprzedawca internetowy i przedsiębiorca wiesz, że dużą część czasu trzeba poświęcić na zadania, które muszą zostać zrealizowane, ale nie są szczególnie produktywne, na przykład... zarządzanie zwrotami.
Rozpoznanie takich procesów to decydujący czynnik sukcesu. Gdy się je rozpozna, można spróbować je zoptymalizować, zautomatyzować lub zlecić ich realizację zewnętrznej firmie. W ten sposób można zyskać czas na rzeczy, dzięki którym zwiększymy obroty i które są ważne.
Rezultat
Usunięcie z oferty znacznej części produktów może wydawać się nieco niepokojący. W końcu Twoi klienci oczekują, że znajdą je w Twojej ofercie. A może wcale nie?
Nikt nie mówi, że z dnia na dzień musisz ograniczyć swoją ofertę do tylko trzech produktów. Ten proces może przebiegać płynnie.
Pierwszym krokiem do odniesienia sukcesu dzięki zasadzie Pareta może być zaprzestanie zamawiania produktów, które i tak są kupowane bardzo rzadko, i zainwestowanie zyskanego czasu (przeznaczanego na logistykę, wprowadzanie danych itp.) w najlepiej sprzedające się produkty.
Warto spojrzeć na to w ten sposób:
gdy zadbasz o swoje najlepiej sprzedające się produkty i ograniczysz ofertę tylko do nich, przyjdzie czas na pójście o krok dalej.
W ten sposób swoją pozycję na rynku ugruntowała firma Happy Socks sprzedająca kolorowe skarpetki w zabawne wzory.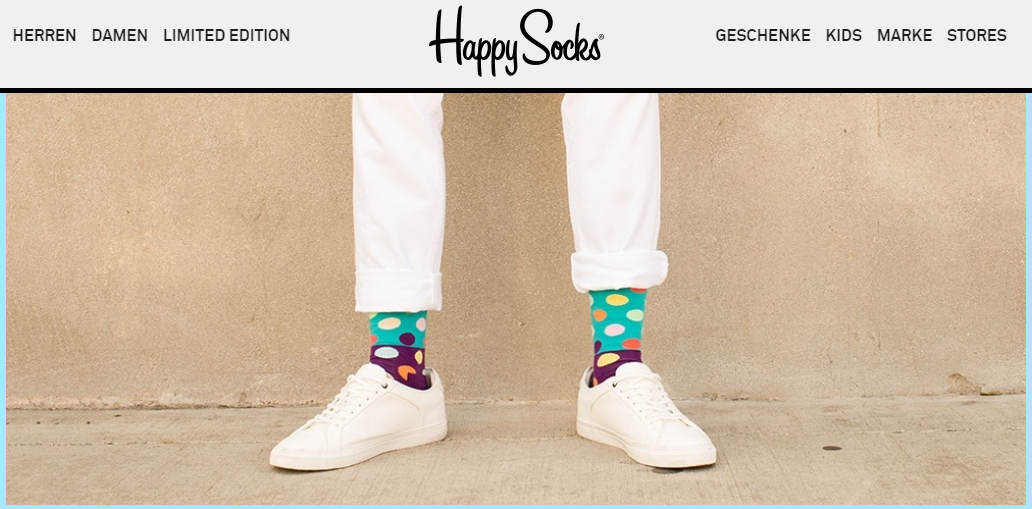 W firmie Happy Socks sprzedawano wyłącznie skarpetki. Gdy jej pozycja na rynku się ustabilizowała i udało się jej zebrać grono lojalnych klientów, przyszedł czas na poszerzenie asortymentu o... bieliznę. Z tymi samymi kolorowymi wzorami, które sprawdziły się już w przypadku skarpetek.

Podsumowanie
Skoncentrowanie się najpierw tylko na jednym projekcie, zadbanie o to, by udało się go zrealizować, i dopiero wtedy rozpoczynanie kolejnego, to podejście, które jest zalecane również w bestsellerze "Jedna rzecz".
Każdy, kto nie chce walczyć z tysiącem różnych spraw dziennie, pragnie mieć więcej czasu na to, co w życiu piękne, i mimo to osiągnąć sukces (a kto tego nie chce), powinien dać szansę zasadzie Pareta.