Chcesz mieć wysoką pozycję w Google—
Doskonale zdajesz sobie bowiem sprawę, jaką wartość to daje. Ruch z Google potrafi być ogromny, a na dodatek jest za darmo.
Niemniej, trzeba być na bieżąco ze zmianami algorytmu, aby utrzymać wysokie pozycje i nie wypaść z obiegu.
Przygotowaliśmy dla Ciebie ściągawkę w zakresie nadchodzących zmian.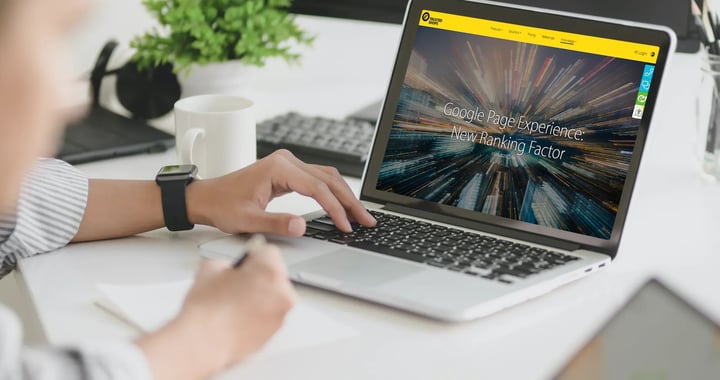 W tym artykule dowiesz się:
✔ jak Google definiuje "page experience"
✔ co musisz wiedzieć w kwestii tych metryk
✔ jak przygotować się na aktualizację algorytmu
Page Experience – co to jest?
Google utrzymuje działanie swojego algorytmu w tajemnicy. Nie wiemy, jak każdy z czynników wpływa na końcowy ranking. Niemniej, Google nie ukrywa tego, w jaki sposób ocenia samą wydajność stron internetowych.
Co więcej, takie informacje są publicznie dostępne:
Informacje o jakości strony w wynikach wyszukiwania Google
W skrócie, Google sprawdza czy:
strona jest responsywna

szybko się ładuje

jest bezpieczna (HTTPS)

zawiera nachalne reklamy (pop-upy itp.)
Google sprawdza te wszystkie czynniki, jak i wiele innych, co przekłada się na końcową ocenę doświadczenia użytkownika. Ten właśnie czynnik stanie się oficjalnie czynnikiem wpływającym na ranking w przyszłym roku.
Na rynku znajdziesz wiele narzędzi, które pozwolą sprawdzić Ci wydajność Twojej strony internetowej:
These tools crawl your website and present a report you can use for optimising your page.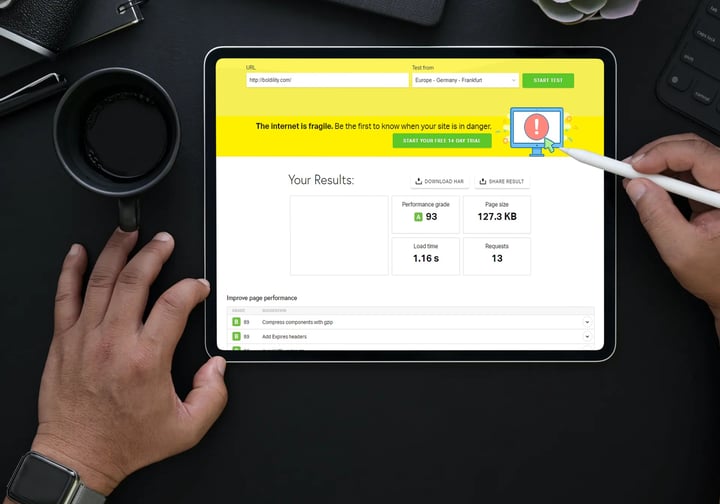 Wysoka wydajność świeżej instalacji WordPressa na boldility.com — Pingdom Tools
Korzystając z tych narzędzi, skup się na najważniejszych metrykach z perspektywy nadchodzącej aktualizacji algorytmu:
Metryki — Page Experience
Web Vitals to określenie stosowane na metryki wyznaczające kondycję strony internetowej. Google otwarcie o nich mówi w swojej dokumentacji:
W skrócie, na Web Vitals składają się:
Largest Contentful Paint (LCP)

Cumulative Layout Shift (CLS)

First Input Delay (FID)
Poniżej omawiamy te metryki:
Largest Contentful Paint (LCP)
LCP odpowiada za mierzenie wydajności wczytywania się strony internetowej. Wyznacza czas renderowania największego elementu strony w tzw. view port (czyli widocznej części strony na urządzeniu użytkownika).
Elementem, który jest mierzony przez LCP, może być zarówno obrazek, jak i blok tekstu.
Google oczekuje, że LCP będzie wynosić mniej niż 2,5 sekundy.

Poniżej przykłady LCP (źródło):
Largest Contentful Paint – długi czas ładowania:

Largest Contentful Paint – średni czas ładowania:

Largest Contentful Paint – krótki czas ładowania:

Cumulative Layout Shift (CLS)
CLS dotyczy nieprzewidywalnych przesunięć elementów strony.
Najlepiej zagadnienie z tym związane prezentuje przykład: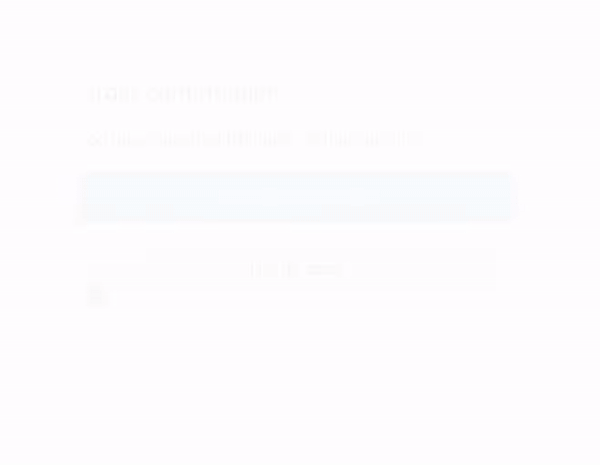 First Input Delay (FID)
FID mierzy czas pomiędzy interakcją użytkownika, a pierwszą odpowiedzią strony. Przykładowo od kliknięcia linka do odebrania przez przeglądarkę pierwszego pliku z serwera.
Ta metryka jest powiązana z wydajnością samego serwera.
Jak się przygotować?
1. Upewnij się, że korzystasz z szybkiego hostingu
Profesjonalny hosting korzysta z dysków SSD PCI-E.
2. Optymalizuj obrazki (poprawny rozmiar, kompresja)
Upewnij się, że plik źródłowy obrazu wyświetlanego na stronie nie jest zbyt duży. Czasem zdarza się, że plik źródłowy ma przykładowo 2000 pikseli szerokości, podczas gdy kolumna treści strony to 700 pikseli.
Oprócz tego zastosuj kompresję obrazków. Rozwiązania takie jak JPEGmini pozwalają osiągnąć niższą wagę zdjęć przy zachowaniu tej samej jakości.
3. Skonfiguruj cache na swojej stronie
Mechanizm cache umożliwia przyśpieszenie ładowania strony internetowej, dzięki zapisywaniu plików w pamięci tymczasowej. Systemy zarządzania treścią ułatwiają łatwą konfigurację cache z użyciem wtyczek lub rozszerzeń.