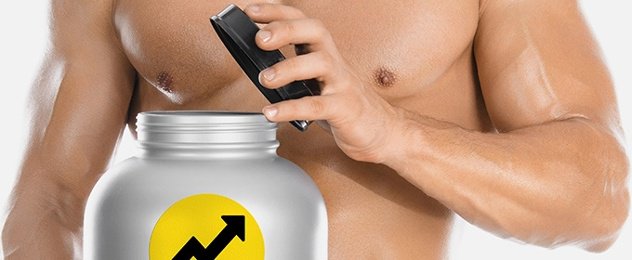 Growth hacking to nie tylko modne marketingowe pojęcie. Sklepy internetowe są wręcz stworzone do tego, by przyspieszać wzrost za jego pomocą. Ekspert od growth hackingu, Hendrik Lennarz, wyjaśnia w tym artykule, jak stosować tę metodę i daje konkretne porady, dzięki którym można zwiększyć ruch w e-sklepie.
Co to jest growth hacking?
Mniej doświadczeni przedsiębiorcy wzdrygają się na widok słowa "hacking" i są z początku sceptyczni. To brzmi jak przejęcie kontroli nad kartą kredytową lub ujawnienie danych użytkownika sklepu internetowego. Bezpieczeństwo w sieci to fascynujące zagadnienie, ale nie ma ono nic wspólnego z growth hackingiem.
Termin "hacking" oznacza dosłownie "włamanie się do jakiegoś systemu". Dochodzi do niego najczęściej metodą prób i błędów. Jeśli włamanie się uda, sposób działania systemu zostaje naruszony – zupełnie jak przy growth hackingu modeli biznesu internetowego.
Hendrik Lennarz zawsze chętnie podaje dwie fałszywe opinie na temat growth hackingu.
1. "Growth hacking nic nie kosztuje"
Ponieważ growth hacking wywodzi się ze środowiska startupów, które generalnie cierpi na niedostatek zasobów i środków finansowych, wiele osób uważa, że to bardzo przystępna cenowo opcja. Jest to jednak mylne przekonanie – z reguły potrzeba sporo czasu, by codziennie, często przez wiele lat, testować nowe sposoby na growth hacking.
2. "Growth hacking jest jak dotknięcie czarodziejskiej różdżki"
Są oczywiście słynne przypadki, gdy po zastosowaniu pewnej techniki growth hackingu liczba użytkowników gwałtownie zwiększyła się praktycznie w ciągu jednej nocy. Tak było w przypadkach podawanych przez specjalistę od marketingu Neila Patela, np. hotmail.com (dodawanie "PS. I love you" w sygnaturze e-maila), dropbox.com (system zapraszania znajomych) lub airbnb.com (połączenie z systemem drobnych ogłoszeń Craigslist).
Ale nieprawdą jest też, że "growth hacking to zawsze proces – zaplanowana i uporządkowana procedura. Growth hacking to umiejętne powiązanie rozwoju produktów dzięki zorientowanemu na wzrost modelowi biznesu, uruchomieniu prawidłowych kanałów marketingowych z odpowiednim sposobem śledzenia użytkowników oraz niezwykle elastycznym kompetencjom we wdrażaniu. Nie możemy więc mówić, że istnieje jedna technika growth hackingu, która zapewni skokowy wzrost startupowi lub już ukształtowanemu przedsiębiorstwu".
Jak działa growth hacking w przypadku sklepów internetowych?
Sean Ellis, odpowiedzialny między innymi za growth team w firmie Dropbox, to jeden z pionierów marketingu, który oficjalnie wprowadził pojęcie growth hackerów. Zgodnie z jego definicją: "A growth hacker is a person, whose true north is growth", co można przetłumaczyć jako "Growth hacker to osoba, dla której prawdziwym celem zawsze jest wzrost". W przypadku sklepu internetowego oznacza to wzrost liczby odwiedzających stronę, a najlepiej bezpośredni wzrost obrotów.
Wydaje się to logiczne. Praktyka pokazuje jednak, że nawet dużym przedsiębiorstwom zdarza się szybko zapomnieć o tej prawdzie. Zespoły przestają się skupiać na wspólnych priorytetach lub ze względu na nadmierną liczbę decydentów w przedsiębiorstwie dochodzi do znacznego spowolnienia w fazie wdrażania. To często prowadzi do utraty elastyczności i zepchnięcia celów na dalszy plan.
Może się to oczywiście zdarzyć także w przypadku sklepów internetowych, ale one są po prostu stworzone do growth hackingu. Dlaczego?
Sukces sklepu internetowego jest z natury mierzony obrotami. Mamy świetny i bardzo łatwy do zmierzenia wskaźnik (KPI), który może bez trudu zrozumieć każdy członek zespołu i każda inna osoba zainteresowana funkcjonowaniem sklepu.
Sklepy internetowe są z natury cyfrowe, a w związku z tym oparte na prostym modelu biznesowym. Sprzedający oferuje w sieci produkty w cenie X, starając się maksymalizować wielkość koszyka zakupowego i liczbę zamówień. W innych branżach jest to zdecydowanie bardziej skomplikowane. Przede wszystkim całe przedsiębiorstwo i tysiące jego pracowników muszą się najpierw zaznajomić z cyfryzacją i cyfrowymi modelami biznesu.