Korzystny zakup towarów do sklepu internetowego to podstawa sukcesu w e-commerce. Jak mawiają doświadczeni przedsiębiorcy, "Zyski osiąga się już podczas kupna." Wiedzą oni, że jednym z najważniejszych zadań sprzedawcy jest ustalenie odpowiedniej strategii cenowej uwzględniającej koszty spedycji, magazynowania i zakupu.
Nic w sklepie nie ma tak dużego znaczenia jak cyferki na stronie produktu. Jego cena ma bowiem wpływ nie tylko na decyzje odwiedzających sklep, którzy porównują oferty różnych sprzedawców i poszukują tej najkorzystniejszej, ale i Twoje obroty.
Aby zaproponować kupującym ofertę, która ich przekona, musisz więc najpierw wynegocjować korzystne warunki zakupu.
Oddziaływają one na Twoje przychody w dwojaki sposób:
1. Cena zakupu ma bezpośredni wpływ na wysokość Twoich zysków.
2. Jeśli nabyłeś towary na korzystnych warunkach, możesz zaproponować klientom konkurencyjne ceny, które sprawią, że wybiorą właśnie Twoją ofertę.
Nie spoczywaj na laurach.
To jasne, że rozpoczynając działalność e-commerce warto od razu nawiązać współpracę z dostawcami oferującymi niskie ceny. Nie wystarczy jednak pozostać przy swoim pierwszym wyborze.
Aby zapewnić sobie korzystne warunki zakupu na dłuższą metę, należy ciągle kontaktować się z nowymi dostawcami, poszukiwać kolejnych źródeł asortymentu i negocjować ceny. Dzięki temu sklep nie pozostanie w tyle za konkurencją.
Najlepiej, aby na Twojej codziennej liście zadań znalazły się następujące działania:
Poszukaj nowych producentów, hurtowników i importerów.

Sprawdzaj regularnie wszystkie ceny zakupu.

Zwracaj uwagę na dodatkowe koszty i warunki.

Renegocjuj ceny z dotychczasowymi dostawcami.
Zdolności negocjacyjne są w e-commerce niezwykle przydatne. Nie martw się jednak, jeśli nie jesteś urodzonym handlowcem. Wszystkiego można się nauczyć dzięki praktyce.
Poniżej znajdziesz kilka wskazówek, jak dokonać korzystnego zakupu i zwiększyć zyski ze sprzedaży w sieci.
Nie szukaj dostawców zbyt daleko.
Droga produktu od producenta do sklepu, który oferuje go następnie konsumentowi, jest dosyć długa. Każdy z pośredników, takich jak importerzy czy hurtownicy, pobiera swoją prowizję, co wpływa na stopniowy wzrost ceny towaru.
Dlatego podstawową zasadą podczas zakupu asortymentu jest poszukiwanie dostawcy jak najbliżej źródła. Najlepiej, by nabyć go bezpośrednio od producenta lub hurtownika/ importera, który bezpośrednio z nim współpracuje. Dzięki temu cena zakupu będzie niższa.
Skorzystaj z platform handlowych B2B.
Na rynku działa wiele platform handlowych z korzystnymi ofertami hurtowników. Odwiedzaj je regularnie, by porównać ich ceny z warunkami proponowanymi przez innych dostawców. Możliwe, że znajdziesz tam pasujące do Twojego asortymentu oferty specjalne, które okażą się korzystniejsze od tych dostępnych bezpośrednio u producenta.
Regularnie porównuj ceny i warunki.
Ceny produktów mogą zmieniać się bardzo szybko. Wszystko zależy od tego, jak duży jest na nie popyt, czy dostępny jest już nowy model danego artykułu i ilu producentów go oferuje.
Nie wystarczy zatem raz wynegocjować dla siebie korzystnych warunków zakupu. Wręcz przeciwnie – należy uważnie śledzić zmiany na rynku i stale sprawdzać oferty dostawców.
Przykład: Fidget Spinner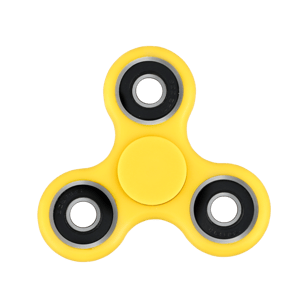 Jeszcze dwa lata temu cena sprzedającej się bardzo szybko zabawki wynosiła 5 euro. Jej producenci, importerzy i pośrednicy sprzedaży mogli oferować ją wtedy w wyższych cenach. Kilka miesięcy później jej popularność zaczęła spadać, choć produkowało ją coraz więcej firm. Cena zakupu spadła do kilku centów za sztukę i tylko ci sprzedawcy, którzy energicznie przystąpili do negocjacji z dostawcami, wykorzystując przy tym nadal utrzymujące się zainteresowanie produktem, zyskali finansowo na tej sytuacji.
Zwróć uwagę na dodatkowe koszty i warunki.
Faktyczna cena zakupu obejmuje wszystkie koszty, które poniosłeś przed umieszczeniem produktu w sklepie. Opłaty celne, koszty wysyłki lub dopłaty za zamówienie mniejszych ilości mogą sprawić, że finalna cena będzie znacznie różniła się od tej w katalogu dostawcy.
Negocjuj.
Do obowiązków sprzedawcy internetowego należy także regularne negocjowanie warunków zakupu. Wykorzystaj zatem każdą okazję, by wrócić do rozmów z producentami, hurtownikami i importerami Twojego asortymentu. Każdy procent upustu, który uda Ci się wynegocjować, to dodatkowy procent zysków na Twoim koncie.
Własny magazyn czy dropshipping?
Innym ważnym pytaniem oprócz tego o cenę produktu jest: ile sztuk towaru zamówić?
Zamówienie większej ilości wiąże się z reguły z przyznaniem rabatu. Z drugiej strony, asortyment ten trzeba także gdzieś przechowywać, co wiąże się z kolei z dodatkowymi wydatkami i ryzykiem, że popyt spadnie, a zamówione produkty będą porastać kurzem w magazynie.
Na początku działalności lepiej zatem poprzestać na mniejszych ilościach, nawet jeśli sprowadzasz towary z zagranicy i mógłbyś zaoszczędzić przy większym zamówieniu.
Innym rozwiązaniem jest tzw. dropshipping. Klient składa wówczas zamówienie w Twoim sklepie, a wysyłki zamówienia dokonuje bezpośrednio hurtownik lub producent.