Co to jest NPS? Zapewne już nie raz zetknąłeś się z tym skrótem, ale jakie jest rozwinięcie tego skrótu i co za nim stoi? Jak oblicza się NPS? Czytaj dalej by znaleźć odpowiedzi na powyższe pytania, a także dowiedzieć się, jak poprawić obsługę klienta za pomocą dobrego wyniku NPS!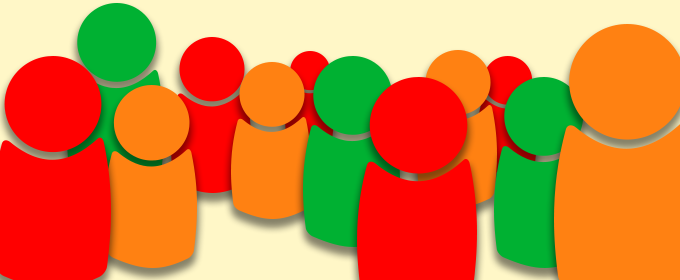 Co to jest NPS?
NPS to skrót od Net Promoter Score.
Jest to metoda pomiaru stopnia, w jakim klienci polecają Twoją firmę w oparciu o świadczoną przez Twój biznes obsługę klienta.
Im wyższy wynik, tym bardziej klient jest skłonny polecić Twoje usługi przyjacielowi lub znajomemu. Punktacja ta różni się nieco od systemu gwiazdkowego, do którego prawdopodobnie jesteś przyzwyczajony. W NPS klient wystawia ocenę w skali od 0 do 10.
📚Przeczytaj też: 5 wskazówek, jak efektywnie zarządzać opiniami o produktach
Zasadniczo więc NPS jest używany przez firmy do oceny własnej działalności. Niższe wyniki często mogą skłaniać biznesy do restrukturyzacji procesów i zasad.
Jak obliczyć NPS?
Wynik, jaki można uzyskać w ramach NPS, nie mieści się w przedziale od 0 do 10, ale od -100 do 100. Oblicza się go na podstawie ocen od tzw. promotorów, pasywnych i krytyków.
Promotorzy to wszyscy klienci, którzy ocenili Twój biznes na 9 lub 10.

Pasywni to ci oceniający Twoją firmę na 8 lub 7.

Krytycy to wszyscy, którzy dali Ci ocenę 6 lub niższą.
Obliczanie NPS jest mniej skomplikowane, niż może się wydawać. Odejmujesz po prostu odsetek krytyków od odsetka promotorów:
% promotorów - % krytyków = NPS
Załóżmy, Twoją ankietę wypełniło 10 osób. Sześć z nich daje ci 9 ocenę lub 10, trzy – 7 lub 8, a jedna – mniej niż 7. Masz więc:
sześciu promotorów,

trzech pasywnych,

jednego krytyka.
Sześciu promotorów stanowi 60 proc., a krytyk to 10 proc. wszystkich ocen. Twój NPS wynosi więc 50:
60 - 10 = 50
Jak korzystać z NPS?
Możesz wysłać formularz oceny swoim klientom w dowolnym momencie korzystania z Twojej usługi – np. po tym, jak kupujący otrzymał zamawiany towar, ale też po tym, gdy klient skontaktuje się z Tobą lub Twoją obsługą klienta, by móc natychmiast ją ocenić.
Z NPS można więc korzystać na dwa sposoby:
do oceny obsługi w momencie, gdy klient coś otrzymuje,

do oceny obsługi klienta, gdy coś poszło nie tak.
Pamiętaj, popełnianie błędów nie jest niczym złym. Dla Twoich klientów często ważniejsze jest to, jak rozwiązujesz problemy, gdy coś pójdzie nie po jego myśli!
📚Przeczytaj też: Jak radzić sobie z negatywnymi opiniami konsumentów?
Jeśli wysyłasz ankietę po kontakcie ze strony klienta, ważne jest, aby zastanowić się, w którym momencie ją wysyłasz. Jeśli zrobisz to natychmiast po tym, gdy kupujący się z Tobą skontaktuje, ten może nadal czekać na rozwiązanie problemu (bo np. wysyłasz produkt zastępczy) i jest wówczas bardziej skłonny wystawić niższą ocenę niż wtedy, gdy problem został już rozwiązany.
Czego możesz się nauczyć od NPS?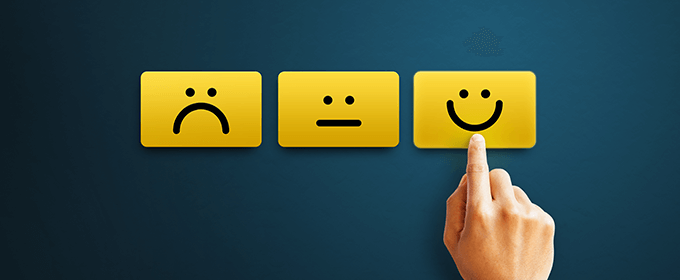 Krytycy
Krytycy są ważną grupą klientów. Warto na nich zwrócić uwagę, ponieważ to oni są najmniej zadowoleni. Możesz więc dowiedzieć się od nich, co poszło zupełnie nie tak i dlaczego nie poleciliby Twojej firmy swoim przyjaciołom lub znajomym.
Pamiętaj: w przypadku NPS dosłownie pytasz: "W jakim stopniu poleciłbyś firmę znajomemu?". Duża liczba odpowiedzi jest zatem ważna dla uzyskania jasnego wyniku, biorąc pod uwagę, że otrzymujemy również odpowiedzi typu "Nigdy nie polecam firm". Mała liczba odpowiedzi może więc w znacznym stopniu obniżyć Twój wynik.
Pasywni
Pasywni mają zaskakująco duży wpływ na Twój wynik, a czasami jest to właśnie ta grupa, od której możesz się najwięcej nauczyć. Dlaczego ktoś dał ci 7 lub 8 zamiast 9 lub 10? Pasywni dają więc sygnały na temat najdrobniejsze szczegóły, które można poprawić, by oferować jeszcze lepsze usługi lub obsługę klienta.
Promotorzy
Promotorzy są już bardzo zadowoleni z Twojej firmy, więc są to klienci, od których możesz dowiedzieć się, co robisz dobrze.
Spójrz na ich opinie i upewnij się, że nadal robisz to, co promotorzy docenili. Punkty, które promotorzy wymienili w swojej ocenie są dla nich bardzo ważne, więc automatycznie powinny mieć również duże znaczenie dla Ciebie i Twojego biznesu!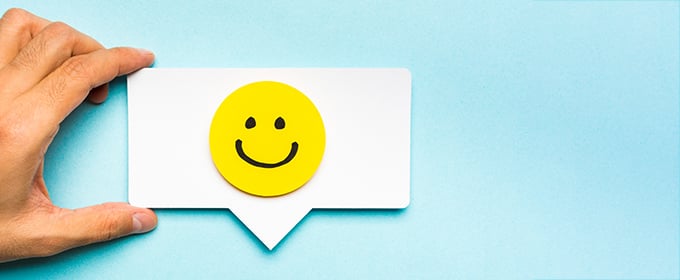 Pułapki NPS
Prawdopodobnie chcesz za wszelką cenę utrzymać swój wynik NPS na jak najwyższym poziomie, ale warto też przyjrzeć się kosztom tego działania.
Musisz zwrócić szczególną uwagę na jakość swoich usług, zwłaszcza jeśli zleciłeś obsługę klienta zewnętrznej firmie. Wszystko dlatego, że wiele takich przedsiębiorstw ma priorytet w utrzymaniu wysokiego NPS. NPS jest często kluczowym wskaźnikiem wydajności dla ich działalności i podstawą do utrzymania klienta na pokładzie, gdy nadejdzie czas odnowienia umowy.
A ponieważ pracownicy takich firm również skupiają się na utrzymaniu wysokiego NPS, często robią wszystko, aby zadowolić klienta. Często oznacza to składanie fałszywych obietnic lub niepotrzebne rozdawanie darmowych przedmiotów lub zniżek.
To zaś daje fałszywe wyobrażenie odbiorców o Twojej firmie, a ostatecznie może kosztować Cię dużo pieniędzy (i reputację!).
Dobrze wiedzieć
Jako członek Trusted Shops możesz również wysyłać ankiety NPS do swoich klientów, aby lepiej zrozumieć, jak sobie radzisz. Chcesz dowiedzieć się więcej o zarządzaniu wizerunkiem w sieci? Zapoznaj się z naszym Menedżerem Wizerunku!
Ta publikacja jest tłumaczeniem artykułu w j. niderlandzkim: Net Promoter Score (NPS): een snelcursus