Zaufanie i zaangażowanie są niezbędne dla utrzymania długotrwałych relacji z klientami. Skąd jednak masz wiedzieć, że Twój sklep faktycznie im się podoba? Oto pięć cech, dzięki którym możesz być tego pewien.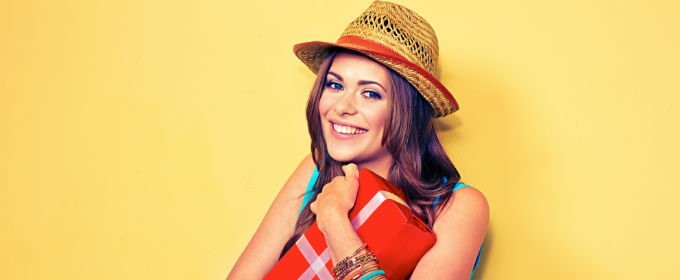 1. Ponowny zakup
Ci, którzy zakochali się w Twoim sklepie, chętnie zajrzą do niego ponownie. Budowanie lojalnej bazy istniejących klientów naprawdę się opłaca – jest to zazwyczaj tańsze niż pozyskiwanie nowych kupujących. Dotrzymuj więc obietnic, inspiruj wysokiej jakości obsługą i rozpieszczaj stałych klientów bonami rabatowymi – to najlepszy sposób na nawiązanie trwałej relacji.
2. Pozytywne opinie
Pozytywne opinie klientów są niewątpliwym, wyrażonym w bezpośredni sposób znakiem, że ludzie kochają Twój sklep. Słowa pochwały są oczywiście satysfakcjonujące, ale należy nadmienić, że głosy krytyczne lub sugestie, co można poprawić, również są oznaką sympatii. Każdy, kto podejmie wysiłek, aby aktywnie współpracować z Twoją firmą, zostawiając konstruktywny komentarz, prawdopodobnie zamierza zrobić u Ciebie zakupy również w przyszłości.
Spróbuj pozbyć się krytykowanych w opiniach punktów i wyjaśnij swoje podejście, publicznie zamieszczając komentarz do negatywnej oceny.
📚Przeczytaj też: Jak dbać o wizerunek firmy w sieci? Poradnik dla e-sklepów
3. Płatność z góry
Jeśli klienci decydują się na płatność z góry podczas zakupów w Twoim sklepie, to znak, że Ci ufają i liczą na to, że towar zostanie dostarczony, a także że w przypadku rezygnacji z zamówienia bez problemu dokonasz zwrotu pieniędzy.
Fakt, że kupujący korzystają z ubezpieczenia zakupów, np. ochrony kupującego Trusted Shops lub ochrony za pośrednictwem systemu PayPal, nie jest dowodem na brak zaufania, ale po prostu powszechnym standardem bezpieczeństwa w dzisiejszym handlu elektronicznym. Opcje ochrony zwiększają zaufanie do zakupów online jako całości, a tym samym do Twojej firmy.
4. Posty na portalach społecznościowych
Nie ma nic lepszego niż to, że ludzie dobrowolnie i bezinteresownie komentują w sposób pozytywny Twój sklep lub zamieszczają zdjęcie kupionego u Ciebie przedmiotu. To właśnie tutaj przydaje się najbardziej znana funkcja mediów społecznościowych: większość ludzi chce przedstawiać swoje życie w pozytywnym świetle i informować o miłych rzeczach, a udane zakupy są tego częścią.
5. Subskrypcja newslettera
Osoby, którym spodobał się Twój sklep internetowy, chcą dowiedzieć się o nim jeszcze więcej. Subskrypcja newslettera to jasny sygnał, że ludzie chcą pozostać wobec Ciebie lojalni. Ale uwaga: ma to zastosowanie tylko wtedy, gdy subskrypcja jest naprawdę dobrowolna. Podstępnie umieszczone pola zapisu, które prowadzą do przypadkowej subskrypcji, to większe prawdopodobieństwo, że więź między Tobą a klientami zostanie wkrótce ponownie przerwana.
👇Chcesz być na bieżąco z wiadomościami ze świata e-commerce? Zapisz się na nasz ekspercki biuletyn!
Ta publikacja jest tłumaczeniem artykułu w j. niemieckim: 5 Merkmale, an denen Sie erkennen, dass Ihre Kundschaft Sie liebt