Google ogłosiło, że do 2022 r. chce wyeliminować ze swojej przeglądarki Chrome ciasteczka firm trzecich. Choć internetowy gigant sugerował wprowadzenie takich zmian już w ubiegłym roku, to teraz potwierdził te plany i dodał, że nie planuje zastąpić cookies innymi narzędziami służącymi do śledzenia aktywności konkretnych użytkowników w sieci. Taki ruch ze strony najpopularniejszej wyszukiwarki świata to prawdziwa rewolucja. Co to oznacza dla reklamodawców i jak będzie wyglądała przyszłość bez plików cookies?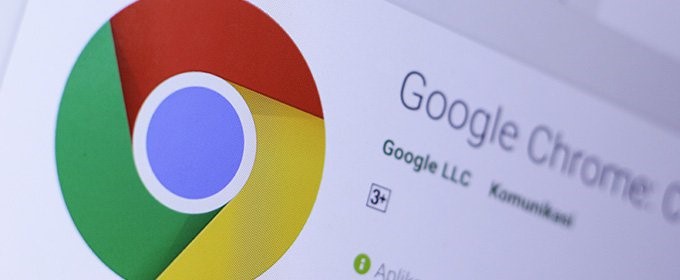 Co to są ciasteczka?
Ciasteczka to pliki tekstowe, które są zapisywane na dysku użytkownika odwiedzającego daną stronę internetową. To ślad, który zostawiamy podczas poruszania się w sieci.
Cookies są wyjątkowo przydatnym narzędziem dla reklamodawców i marketingowców – dzięki śledzeniu poczynań danej osoby w internecie, mogą oni pozwolić sobie na kierowanie bardziej dopasowanych i spersonalizowanych reklam w oparciu o przeglądane wcześniej przez użytkownika witryny.
📚Przeczytaj też: Jak wykorzystywać mikrotargetowanie w e-commerce?
Z jednej strony trafniejsza dla odbiorcy reklama to większa szansa, że użytkownik faktycznie zobaczy coś bardziej interesującego i zaspokajającego jego potrzeby. Z drugiej jednak coraz więcej internautów ma świadomość, że ich dane trafiają do kolejnych firm trzecich i uznaje to za duże zagrożenie dla ich prywatności w sieci.
Dlaczego Google rezygnuje z plików cookies?
Wie o tym również Google. Jak podaje w opublikowanym na blogu firmy tekście David Temkin, wyszukiwarkowy potentat zdaje sobie sprawę z nastrojów internautów. I cytuje badania przeprowadzone przez Pew Research Center z których wynika, że 72 proc. internautów uważa, iż prawie wszystko, co robią online jest śledzone przez reklamodawców,. 81 proc. z nich twierdzi zaś, że ryzyko związane ze zbieraniem danych przez firmy trzecie przewyższa korzyści tego działania.
- Jeśli reklama internetowa nie ewoluuje w kierunku rozwiązywania rosnących obaw ludzi dotyczących ich prywatności i wykorzystywania ich tożsamości, ryzykujemy przyszłością wolnej i otwartej sieci – pisze Temkin.
W związku z tym Google w ciągu dwóch lat chce zrezygnować z plików cookies firm trzecich w przeglądarce Chrome. Co więcej, firma nie zamierza zastępować ich innymi równie inwazyjnymi rozwiązaniami i alternatywnymi identyfikatorami śledzącymi aktywność użytkowników w swoich produktach. Powód to oczywiście troska o większą prywatność w internecie.
Warto wspomnieć, że odchodzenie od ciasteczek nie jest niczym nowym. O takiej decyzji już wcześniej informowało Apple i Firefox. Ruch Google jest jednak o tyle istotny, że Chrome jest najczęściej używaną przeglądarką internetową. Zgodnie z danymi serwisu StatCounter, jego udział na światoym rynku przeglądarek wynosił w ubiegłym roku niemal 70 proc.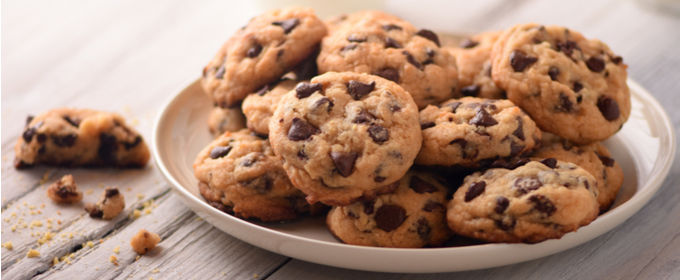 Co zamiast ciasteczek?
Google zapewnia, że pracuje nad wdrożeniem rozwiązań mających chronić anonimowość użytkowników, a równocześnie dostarczać odpowiednich informacji reklamodawcom. Ma to się jednak odbywać z mniejszą ingerencją w prywatność internautów.
W związku z tym produkty Google mają być wyposażane w interfejsy API uniemożliwiające indywidualne śledzenie. Cookies mają z kolei być zastąpione przez FLoC (Federated Learning of Cohorts). Podczas gdy te pierwsze miały za zadanie śledzić konkretnych użytkowników z osobna, te drugie będą tworzyć grupy internautów na bazie ich zainteresowań i historii przeglądania. Google testował już to rozwiązanie i pochwalił się jego wynikami na początku tego roku:
- Jeśli chodzi o tworzenie grup odbiorców w oparciu o zainteresowania, FLoC mogą stanowić efektywny zamiennik plików cookie stron trzecich. Nasze testy FLoC pokazują, że reklamodawcy mogą spodziewać się co najmniej 95-proc. konwersji z każdego wydanego dolara w porównaniu do reklam opartych o ciasteczka – czytamy w opublikowanym w styczniu wpisie na oficjalnym blogu Google.
Poza tym od ubiegłego roku internetowy potentat pracuje nad wdrożeniem Privacy Sandbox, czyli zbiorem zasad mających wyeliminować indywidualne śledzenie z równoczesnym umożliwianiem reklamodawcom tworzenia odpowiednio ukierunkowanych reklam. Pierwsze elementy Privacy Sandbox mają pojawić się w nowych wersjach Google Chrome od kwietnia tego roku.
To jednak nie koniec. W drugim kwartale 2021 r. nowe standardy mają zacząć być stosowane również w ramach Google Ads.
Koniec spersonalizowanej reklamy?
Gigant z Mountain View zapewnia, że porzucenie plików cookies nie oznacza, że reklamodawcy będą musieli pożegnać się z ideą spersonalizowanych reklam. Zamiast jednak kierować przekazy do konkretnego użytkownika, standardem będzie tworzenie grup docelowych o podobnych zachowaniach i zainteresowaniach, a właściciele firm w dalszym ciągu będą otrzymywać niezbędne (choć nie tak dokładne) dane.
Jak będzie to wyglądać w praktyce? Sam reklamodawca nie będzie miał dostępu do poczynań konkretnego użytkownika w sieci, a jedynie otrzyma od Google informację o grupie osób o podobnym profilu. Na tej podstawie marketingowcy będą mogli tworzyć (już mniej) spersonalizowane reklamy.
📚Przeczytaj też: Przyszłość bez cookies: przygotuj swój sklep
👇Chcesz być na bieżąco z wiadomościami ze świata e-commerce? Zapisz się na nasz ekspercki biuletyn!