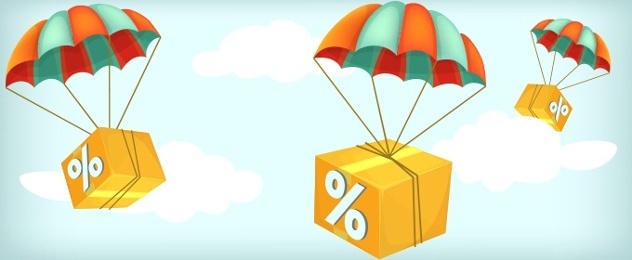 Własny biznes - brzmi świetnie! Kojarzymy go z prestiżem, pieniędzmi, niezależnością, samorealizacją i satysfakcją. Własny sklep internetowy to jednak także spore wydatki i ryzyko finansowe. Inwestujesz środki na start, kupujesz produkty, wynajmujesz magazyny, nie wiedząc jeszcze, jaki jest realny potencjał Twojego biznesu. Samodzielne prowadzenie sklepu internetowego wymaga także wielozadaniowości i dużych nakładów pracy.
Początkujący przedsiębiorcy, którzy dopiero stawiają pierwsze kroki w świecie e-commerce, mogą rozważyć skorzystanie z tzw. dropshippingu, który zmniejsza nakłady pracy i ryzyko związane z rozpoczęciem takiej działalności.
Na czym to polega?
Decydując się na prowadzenie sklepu internetowego w ten sposób, nie wynajmujesz magazynu, nie zajmujesz się jego logistyką, nie pakujesz, ani nie wysyłasz sprzedanych produktów. Zadania te przejmuje od Ciebie hurtownia, która pobiera od Ciebie prowizję za swoje usługi.
Kiedy warto rozważyć dropshipping?
Mały budżet na starcie
Dropshipping nie wymaga inwestowania w towar z góry. Płacisz za niego dopiero wtedy, gdy klient zapłaci Tobie.
Działalność jednoosobowa
Studiujesz lub planujesz połączyć prowadzenie firmy z opieką nad dziećmi? Dropshipping pomoże Ci oszczędzić czas w sytuacjach, gdy nie dajesz rady wykonać wszystkich zadań samodzielnie i nie masz możliwości zatrudnienia dodatkowych pracowników. Dzięki temu rozwiązaniu nie musisz jeździć po towar, sprawdzać stanu asortymentu i przygotowywać produktów do wysyłki. Po złożeniu zamówienia w Twoim sklepie internetowym jest ono automatycznie przekazywane bezpośrednio do hurtowni, która kompletuje, pakuje i wysyła towar. Paragony i faktury przesyłasz drogą elektroniczną.
Niektóre z hurtowni oferujących dropshipping zajmują się również obsługą posprzedażową, czyli gwarancjami, zwrotami i reklamacjami.
W tej sytuacji Twoim zadaniem pozostaje promocja sklepu i kontakt z klientem.
Test doboru asortymentu
Dropshipping pozwala też przekonać się czy dany produkt spotka się z zainteresowaniem odbiorców. Testując rynek w tym modelu, nie ryzykujesz, że zostaną Ci niesprzedane egzemplarze. Nie posiadasz fizycznie towaru, którym handlujesz, i w każdej chwili możesz zmienić asortyment swojego e-sklepu.
Autorem artykułu jest firma RedCart, dostawca oprogramowania wspierającego prowadzenie sprzedaży internetowej. Zapewnia integrację z ponad 100 hurtowniami i dostawcami oferującymi w sumie ponad 1 mln produktów z takich branż jak elektronika, RTV AGD, odzież, bielizna, zabawki, książki itp. System synchronizuje stany magazynowe i ceny bezpośrednio z bazą towarową dostawcy, a także pobiera do sklepu nowe produkty, które pojawiły się w ofercie hurtowni.