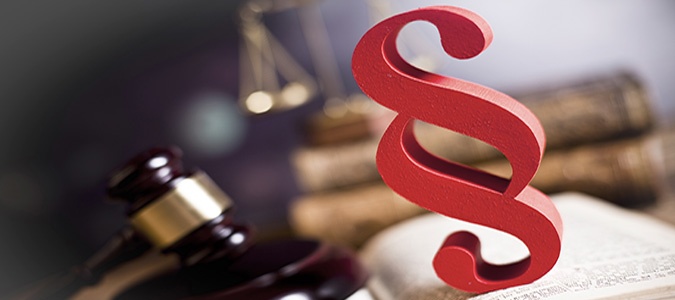 Zdarza się, iż sprzedawcy internetowi oferujący w swoim sklepie wyłącznie produkty nie są świadomi, iż świadczą oni jednocześnie usługi elektroniczne w rozumieniu przepisów ustawy o świadczeniu usług elektronicznych. Taką usługą jest np. newsletter lub możliwość rejestracji w e-sklepie i stworzenie konta klienta. Informacje o rodzaju i zakresie usług świadczonych drogą elektroniczną w ramach sklepu internetowego powinny zostać umieszczone przez sprzedawcę w regulaminie e-sklepu.
Zdaniem UOKiK każdy sprzedawca internetowy – nawet taki, który zawiera na odległość umowy sprzedaży odnoszące się tylko i wyłącznie do towarów, w ramach swojego e-sklepu świadczy równocześnie usługi drogą elektroniczną w rozumieniu ustawy o świadczeniu usług elektronicznych. W interpretacji urzędu ma to bowiem miejsce choćby już w tym obszarze działalności e-sklepu, który polega na dokonywaniu z klientem czynności on-line zmierzających bezpośrednio do uzgodnienia warunków umowy i dostawy (decyzja nr. RWR 61-10/11/JM z dnia 17.06.2011).
Z uzasadnienia powyższej decyzji wynika, iż usługami elektronicznymi są już np. same funkcjonalności serwisu e-sklepu, które służą do obliczenia ceny za towar czy też kosztów wysyłki. Czynności te same w sobie mają zdaniem UOKiK zyskiwać samodzielny status usługi świadczonej droga elektroniczną, niezależnie od faktu, że w praktyce jedynie towarzyszą one świadczeniu głównemu, tj. umowie sprzedaży zawieranej na odległość (przez internet) mającej za przedmiot sprzedaż wysyłkową tradycyjnie pojmowanych towarów (rzeczy).
Do usług elektronicznych w ramach sklepu internetowego z pewnością można ponadto zaliczyć możliwość rejestracji i założenia konta klienta w e-sklepie oraz wysyłanie newslettera. Poza wskazaniem rodzaju i zakresu świadczenie usług drogą elektroniczną, sprzedawcy powinni zamieścić w regulaminie e-sklepu również informacje dotyczące trybu postępowania reklamacyjnego w odniesieniu do takich usług elektronicznych. Wskazać należy np. adres e-mail pod którym konsument może zgłaszać problemy techniczne związane z funkcjonowaniem serwisu sklepu internetowego np. konta klienta.
W regulaminie powinny znaleźć się także informacje dotyczące warunków świadczenia usług drogą elektroniczną, w tym:
o wymaganiach technicznych niezbędnych do współpracy z systemem teleinformatycznym, którym posługuje się usługodawca – czyli sklep internetowy (np. dostęp do internetu, wymagania dotyczące wersji przeglądarki internetowej lub wskazanie niezbędnych aplikacji, koniecznych dla poprawnego wyświetlania stron sklepu internetowego, np. aplety Java, itp.);
o zakazie dostarczania przez usługobiorcę (klienta sklepu) treści o charakterze bezprawnym (dotyczy niedostarczania i nieprzekazywania treści zabronionych przez przepisy prawa, np. treści propagujących przemoc, zniesławiających lub naruszających dobra osobiste i inne prawa osób trzecich. W praktyce, w przypadku sklepu internetowego mogą to być np. komentarze zamieszczane przez klienta po dokonanym zakupie w opiniach o sprzedawcy, które ze względu na swoją treść naruszają dobra osobiste sprzedawcy lub innych klientów sklepu);
o warunkach zawierania i rozwiązywania umów o świadczenie usług drogą elektroniczną (należy np. określić w regulaminie, czy do zawarcia umowy w e-sklepie niezbędne jest dokonanie rejestracji i stworzenie konta użytkownika (klienta) oraz wskazać warunki otrzymywania i zasady rezygnowania z newslettera).