To, czy potencjalny klient dokona zakupu w Twoim sklepie internetowym, zależy od wielu czynników. Doświadczeni sprzedawcy internetowi wiedzą jednak, że w branży e-commerce zaufanie ma kolosalne znaczenie. W tym artykule dowiesz się, jak za pomocą opinii klientów zwiększyć obroty sklepu.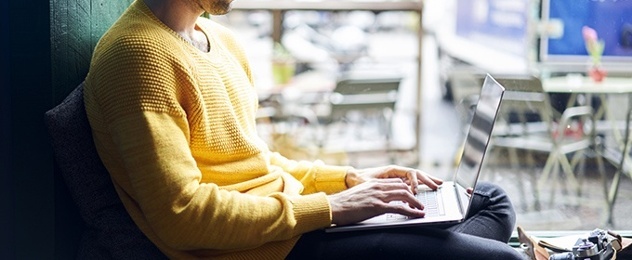 Gromadzenie recenzji od kupujących już samo w sobie przynosi wiele korzyści. Zgodnie ze stwierdzeniem Darwina: przeżywają nie najsilniejsze gatunki, ale te najbardziej skłonne do zmian. Sklepy internetowe również możemy zaliczyć do takich "gatunków".
Zaniedbanie nieustannego rozwoju i niewychodzenie naprzeciw życzeniom klienta wcześniej czy później odbije się na obrotach sklepu. Dlatego gromadzenie opinii klientów jest niezwykle ważne, aby…
dowiedzieć się, czy są zadowoleni z produktów…
udoskonalić ofertę sklepu i jego działanie…
potencjalni klienci zobaczyli, że robisz dobrą robotę…
odwiedzający i klienci widzieli, że zadowolenie kupującego leży Ci na sercu.
Ale to jeszcze nie wszystko, ponieważ, jak pokazują badania: sklepy internetowe, które wyraźnie eksponują opinie klientów dotyczące produktu (i sklepu) na stronach produktu, posiadają zazwyczaj wyższy współczynnik konwersji.
Czy kupisz coś w sklepie internetowym, mając wątpliwości co do wiarygodności sprzedawcy? Oczywiście, że nie. Tak samo funkcjonują Twoi klienci.
Jeżeli klient nie jest pewien, czy przesyłka dotrze na czas (lub czy w ogóle dojdzie), w najgorszym przypadku przerwie transakcję i dokona zakupu u konkurencji, ponieważ tam zastosowano strategię budowania zaufania.
Tego zabójcę konwersji można jednak pokonać dzięki recenzjom innych klientów, umieszczonym w wyeksponowanym miejscu. Podobnie jak wykorzystanie treści generowanych przez użytkowników (User Generated Content), także opinie klientów dotyczące sklepu i produktów zwiększają zaufanie potencjalnych nabywców.
Serwis Bright Local odkrył, że 88% kupujących w sklepach internetowych ufa autentycznej ocenie obcej osoby w takim samym stopniu jak opinii znajomego. Tylko 12% ankietowanych wskazało, że przed zakupem nie zwraca uwagi na recenzje innych klientów.
W tym miejscu warto podkreślić: jeżeli w Twoim sklepie internetowym nie ma opinii innych klientów, utrudniasz potencjalnym klientom decyzję o zakupie aż o 88%!

Jednak nie tylko czynnik zaufania przemawia na korzyść intensywnego gromadzenia recenzji dla sklepu internetowego i prezentowania ich zainteresowanym klientom.
Dla wielu ludzi słowo opinia lub recenzja kojarzy się z negatywnymi emocjami, bo często sygnalizuje popełnienie błędu. Ale to tylko jeden z możliwych punktów widzenia. Negatywne komentarze należy postrzegać bardziej w kategorii szansy.
Prawie w każdym sklepie internetowym można znaleźć opinie, w których czytamy:
"Moja paczka jeszcze nie dotarła…" albo "Co za niepoważny sklep, przysłali nie ten produkt, co trzeba!"
Dopóki wszystkich nas nie zastąpią maszyny, nikt nie będzie w stanie zapewnić 100% satysfakcji klienta. Dlatego zawsze może się zdarzyć, że paczka nie dotrze do klienta w terminie lub omyłkowo zostanie wysłany inny towar.
Jeżeli potencjalny klient sklepu internetowego czyta taki negatywny komentarz i widzi, że…
reagujesz na skargi…
troszczysz się o swoich klientów…
starasz się rozwiązać problem…
…odnosi pozytywne wrażenie, a sklep staje się w jego oczach bardziej autentyczny.
Zatem reaguj uprzejmie, spokojnie i konstruktywnie na negatywne komentarze, a w oczach kupujących zyskasz na wiarygodności. Ewentualnie dzięki temu powrócą także nabywcy, którzy wcześniej nie byli zadowoleni, ale zachęciła ich Twoja gotowość do rozwiązania problemu.
Jak widzisz, gromadzenie oraz wykorzystanie opinii klientów ma ogromne znaczenie. Ciągła optymalizacja sklepu internetowego sprawi, że zawsze będziesz o krok przed konkurencją.