Klient zgłasza się do Twojego sklepu z produktem uszkodzonym w transporcie. Oczekuje ponownej wysyłki lub wymiany towaru.
Przecież to wina kuriera! — myślisz sobie.
Pytanie brzmi, czy możesz odesłać klienta do firmy kurierskiej, aby to tam dochodził zwrotu środków za uszkodzony przedmiot.
Wiemy, jak wrażliwy jest ten temat. Musisz działać zgodnie z prawem, a z drugiej strony — nie możesz brać całej odpowiedzialności na siebie.
Przygotowaliśmy artykuł, w którym w prosty sposób przedstawimy Ci zakres Twojej odpowiedzialności w przypadku uszkodzenia towaru w transporcie.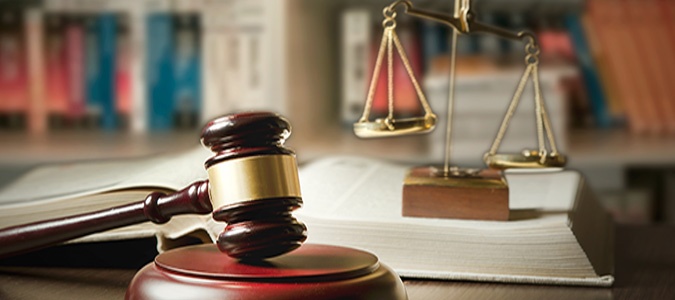 Termin "niebezpieczeństwo przypadkowej utraty lub uszkodzenia rzeczy" oznacza wszelkie przypadki uszkodzenia w tym zniszczenia rzeczy lub jej zagubienia bądź kradzieży w wyniku okoliczności niezależnych od stron umowy sprzedaży za które nie ponoszą one odpowiedzialności.
Z tą wiedzą unikniesz nerwówki: Jak reagować na negatywne opinie klientów? [6 wskazówek]
Rozkład ryzyka związanego z przypadkową utratą lub uszkodzeniem rzeczy określa art. 548 § 3 kodeksu cywilnego:
KODEKS CYWILNY
DZIAŁ I. PRZEPISY OGÓLNE
Art. 548. Chwila przejścia korzyści i ciężarów

§ 3. Jeżeli rzecz sprzedana ma zostać przesłana przez sprzedawcę kupującemu będącemu konsumentem, niebezpieczeństwo przypadkowej utraty lub uszkodzenia rzeczy przechodzi na kupującego z chwilą jej wydania kupującemu. Za wydanie rzeczy uważa się jej powierzenie przez sprzedawcę przewoźnikowi, jeżeli sprzedawca nie miał wpływu na wybór przewoźnika przez kupującego. Postanowienia mniej korzystne dla kupującego są nieważne.
Wydanie rzeczy
Zgodnie z pierwszym zdaniem art. 548 § 3:
Ryzyko przypadkowej utraty lub uszkodzenia rzeczy przechodzi na konsumenta dopiero po wydaniu zamówionej rzeczy.
Przy czym dla owego wydania konieczne jest objęcie rzeczy w fizyczne posiadanie przez konsumenta. Zamówiony produkt musi zatem zostać przekazany do rąk konsumenta lub wskazanej przez niego osoby.
Natomiast—
W trakcie całego transportu towaru do konsumenta lub wskazanej przez niego osoby, ryzyko przypadkowej utraty/uszkodzenia lub kradzieży rzeczy leży po stronie sprzedawcy internetowego.
Sporo odpowiedzialności, a zysk wciąż nieadekwatny do Twojego zaangażowania? Może nie dajesz klientom tego, czego oczekują:
Co liczy się dla kupujących online? [raport]
Co jest ważne dla Twoich klientów? [dowiedz się, jak sprawdzić]
W przypadku uszkodzenia paczki podczas transportu, sprzedawca nie może "odsyłać" konsumenta do firmy, która transportowała towar. W takiej sytuacji sprzedawca powinien ponownie wysłać zamówiony towar i wyjaśnić z firmą przewozową przyczyny utraty/uszkodzenia towaru.
Jeżeli np. sprzedawca właściwie zapakował oraz zabezpieczył towar i wina leży po stronie przewoźnika, sprzedawca może od niego wówczas żądać odszkodowania.
Treść cytowanego przepisu w zdaniu drugim przewiduje skomplikowanie ujęty przez ustawodawcę wyjątek od powyższej zasady i wyłączenie odpowiedzialności sprzedawcy w czasie transportu towaru. W obrocie konsumenckim wyjątek ten rzadko jednak znajduje zastosowanie w biznesowej praktyce.
Zyskaj pewność, że działasz w pełni legalnie.
Uniknij wysokich kar w przyszłości.




Zrobimy profesjonalny audyt Twojego sklepu.

Sformułowanie "jeżeli sprzedawca nie miał wpływu na wybór przewoźnika" oznacza wyłącznie sytuacje kiedy to konsument sam zaproponował sposób dostarczenia rzeczy, a sprzedawca nie dał kupującemu ograniczonej możliwości wyboru w zakresie sposobu dostawy zakupionej rzeczy.
Z reguły jednak zdecydowana większość sklepów internetowych ma wpływ na wybór dokonany przez konsumenta, gdyż współpracuje tylko z wybranymi przewoźnikami przedstawiając kupującemu w procesie składania zamówienia kilka propozycji sposobu dostarczenia rzeczy (np. paczkomaty, poczta, kurier).
Konsument dokonuje w takiej sytuacji jedynie wyboru jednej z kilku przedstawionych mu przez sklep możliwości. Tym samym sklep ma wówczas wpływ na dokonany przez kupującego wybór przewoźnika i ponosi ryzyko przypadkowej utraty lub uszkodzenia towaru w transporcie.
Jakie są Twoje doświadczenia z firmami przewozowymi? Czy miałeś już przypadek, gdy Twój klient otrzymał uszkodzony towar? Daj znać w komentarzu pod tym artykułem.