Wartość rynku e-commerce w Europie nieustannie rośnie. Z jednej strony oznacza to ogromny potencjał handlu online, a z drugiej strony świadczy o coraz większej konkurencji. O tym, dlaczego recenzje klientów są takie ważne dla sukcesu w tej branży, dowiesz się z lektury tego artykułu.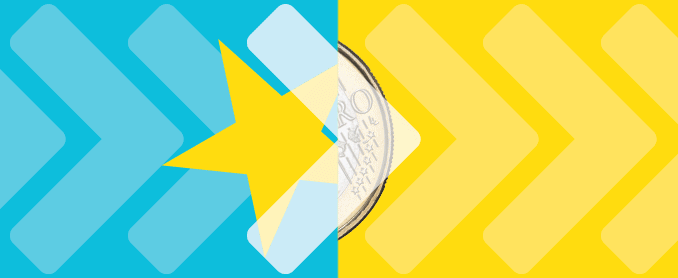 Według badań instytutu Search Engine Land opinie klientów pomagają uzyskać wyższy stopień konwersji, a jako sprzedawca internetowy wiesz doskonale jak ważne w eHandlu jest budowanie zaufania. Osoba odwiedzająca Twój sklep musi mieć pewność, że zamówiony towar dotrze w terminie i będzie zgodny z opisem produktu.
Jeśli u klienta pojawią się wątpliwości czy paczka dotrze na czas lub czy w ogóle ją dostanie, to w najgorszym przypadku przerwie proces zakupu.
To ryzyko można jednak ograniczyć, dbając o opinie klientów na stronie. Podobnie jak dobrze prowadzony blog, także recenzje dotyczące sklepu i produktów zwiększają zaufanie potencjalnych nabywców. Klienci chętnie czytają opinie innych użytkowników i często się nimi sugerują.
Na podstawie ankiety Bright Local stwierdzono, że 88% respondentów jest skłonna zaufać autentycznie wyglądającej opinii obcej osoby w takim samym stopniu, co recenzji znajomego. Tylko 12% ankietowanych wskazało, że przed zakupem nie zwraca uwagi na opinie innych nabywców.
Nasuwa się wniosek: Jeśli w Twoim sklepie online nie dbasz o opinie klientów, to zmniejszasz szansę na podjęcie decyzji o zakupie dla grupy 88% potencjalnych nabywców! Warto pamiętać, że istnieją różne rodzaje ocen. Klienci mogą oceniać nie tylko poszczególne produkty, ale także cały sklep. Recenzje produktów wpływają bezpośrednio na decyzję o zakupie i zwiększają zaufanie wobec produktu.
Oceny klientów poprawiają ranking SEO sklepu
Wyszukiwarki promują aktualne i istotne treści. Pozyskiwanie nowych recenzji przyczyni się do zwiększenia ruchu na stronie, a w efekcie do wzrostu sprzedaży.
Na większości stron produktowych z reguły zamieszcza się niewiele tekstu – krótki opis produktu oraz najważniejsze parametry.
Opinie klientów są świetnym uzupełnieniem. To właśnie one sprawią, że regularnie będą pojawiać się nowe treści na stronie sklepu internetowego. Ponadto, w przeciwieństwie do podobnych lub wręcz tych samych opisów produktu, unikalne opinie wyróżnią Twój sklep na tle konkurencji a wyszukiwarki nie będą traktować strony jako tzw. duplicate content.
Dodatkowe informacje dla nowych klientów
Obszerne i przydatne opinie są często pomocne dla potencjalnych nabywców. Klienci ufają opiniom innych użytkowników, bardziej niż opisom produktów na stronie sklepu. Dlatego tak popularne są recenzje produktów na YouTubie.
Wskazówka: Mimo tego, że opinie klientów wprowadzają unikalne treści na stronę sklepu, to należy też zadbać o to, żeby opisy produktów były rzetelne i orginalne, a nie skopiowane od producentów.
Negatywne oceny też mogą być dobre
Negatywne komentarze typu: "Moja paczka jeszcze nie dotarła…" albo "Niepoważny sklep – przysłali nie ten produkt, co trzeba!", wcale nie muszą być niekorzystne dla sprzedawcy. Wręcz przeciwnie, jeśli sprzedawca właściwie zareaguje.
Zawsze może zdarzyć się, że paczka nie dotrze do klienta w terminie lub omyłkowo zostanie wysłany inny towar. Wówczas zachodzi ryzyko otrzymania negatywnej opinii. Mimo to komentarze zirytowanych nabywców są także szansą. Gdy potencjalny klient przeczyta niepochlebny komentarz i zobaczy, w jaki sposób sprzedawca zareagował na opisany problem, np. że próbował znaleźć rozwiązanie zaistniałego problemu, to skutek może być bardzo pozytywny. Reaguj uprzejmie, spokojnie i konstruktywnie na taką informację zwrotną, a w oczach klientów zyskasz na wiarygodności. Często zdarza się też, że początkowo niezadowolony klient jest usatysfakcjonowany Twoją reakcją i gotowością do znalezienia rozwiązania problemu.
Warto przytoczyć statystyki potwierdzające skuteczność opinii na stronie sklepu:
1. 50 lub więcej opinii zwiększa konwersję nawet o 4,6%.
2. 63% kupujących w Internecie kupiłoby u sprzedawcy online, który został oceniony przez inne osoby.
3. Internauci odwiedzający sklep, którzy czytają opinie i współdziałają z nimi, chętniej kupują i wydają przeciętnie 11% więcej.
4. Produkty ocenione przez klientów są do 12 razy bardziej wiarygodne niż opisy produktu napisane przez producenta.
5. Opinie i recenzje przeciętnie zwiększają skuteczną sprzedaż o 17%.
Niewątpliwie recenzje są ważnym elementem funkcjonowania sklepu internetowego i w sytuacji i warto wykorzystać ich potencjał, aby zwiększyć stopę konwersji.