Każdy klient ma prawo do reklamacji towaru z tytułu rękojmi lub gwarancji. Ty, jako sprzedawca, możesz uznać lub odrzucić takie roszczenia konsumentów. Masz na to 14 dni. Co się jednak stanie, gdy nie ustosunkujesz się do żądań klienta w podanym terminie? Czytaj dalej, aby dowiedzieć się, co oznacza brak odpowiedzi na reklamację.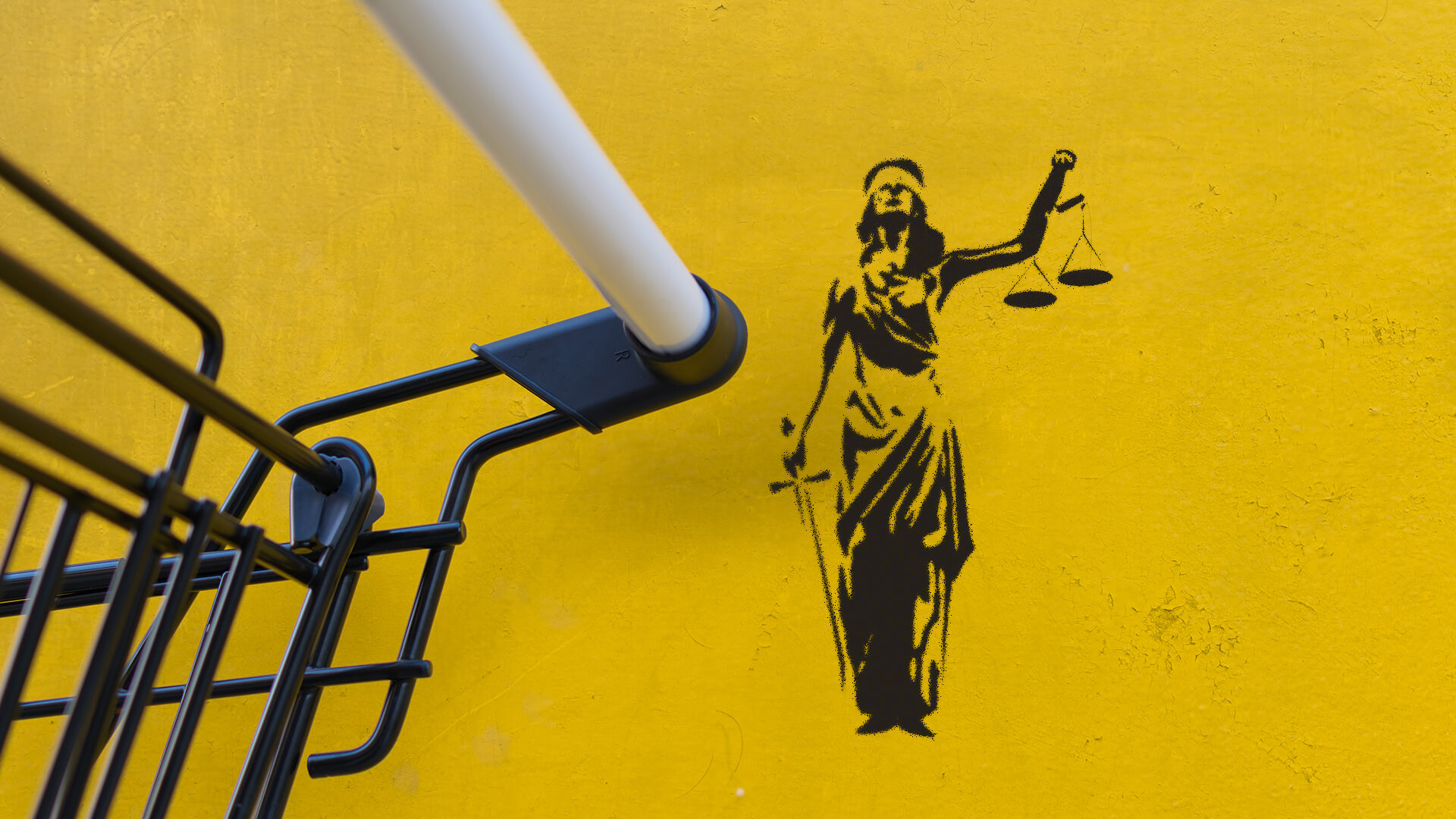 14 dni na rozpatrzenie reklamacji – podstawa prawna
Jako przedsiębiorca masz 14 dni na rozpatrzenie reklamacji złożonej przez konsumenta. Kwestię tę reguluje Kodeks cywilny:
Art. 5615. Uchybienie przez sprzedawcę terminowi do ustosunkowania się do żądania kupującego

Jeżeli kupujący będący konsumentem zażądał wymiany rzeczy lub usunięcia wady albo złożył oświadczenie o obniżeniu ceny, określając kwotę, o którą cena ma być obniżona, a sprzedawca nie ustosunkował się do tego żądania w terminie czternastu dni, uważa się, że żądanie to uznał za uzasadnione.
Mówiąc najprościej – jeśli w ciągu dwóch tygodni nie odniesiesz się do złożonej przez klienta reklamacji, to uznajesz, że jego żądania są uargumentowane. Jest to więc niekorzystna sytuacja z punktu widzenia przedsiębiorcy – nie tylko musi on bowiem ponieść konsekwencje niedopilnowania terminu i spełnić żądania konsumenta (o czym piszę za chwilę), lecz także uznaje, że towar faktycznie posiadał wady i był niezgodny z umową w chwili zakupu.
Uwaga: Określony w Kodeksie cywilnym termin 14 dni odnosi się nie do dni roboczych, a kalendarzowych. Z chwilą wpłynięcia wniosku masz więc równo dwa tygodnie na to, by pismo trafiło do klienta. Stosowanie innych zapisów w regulaminie uznawane jest przez UOKiK za klauzule niedozwolone.
Odpowiedzialność sprzedawcy
Termin 14 dni odnosi się do daty otrzymania pisma przez konsumenta. Liczy się tu więc nie data wysłania odpowiedzi, a termin, w którym klient się z nią zapoznał. Ustosunkowanie się do roszczeń na ostatnią chwilę, np. w 13. czy 14. dniu po wpłynięciu reklamacji, również może więc zostać uznane za brak odpowiedzi. To po Twojej stronie leży dopilnowanie, by pismo trafiło do adresata w pożądanym terminie. Niedozwolone jest przerzucanie tej odpowiedzialności na konsumenta.
📚Przeczytaj też: Kiedy sprzedawca może odrzucić reklamację?
14 dni (i to kalendarzowych!) może wydawać się bardzo krótkim okresem – szczególnie np., jeśli w tym czasie wypadają święta czy dni wolne od pracy. Sytuacja komplikuje się jeszcze bardziej, jeśli do oceny wadliwości towaru musimy zaangażować także jego producenta czy rzeczoznawcę. Prawo stoi w tej kwestii zdecydowanie po stronie konsumenta.
Ustawodawca nie precyzuje jednak, w jaki sposób musisz dostarczyć odpowiedź na reklamację. Aby zaoszczędzić nieco czasu, możesz ustalić z klientem indywidualnie, że będziesz się z nim komunikować np. za pośrednictwem e-maila czy SMS-a. Dzięki temu nie tylko się zabezpieczasz, lecz także masz okazję do zbudowania pozytywnej relacji z klientem.
Gwarancja czy rękojmia?
Przepisy dotyczące 14-dniowego terminu odniesienia się do roszczeń konsumenta dotyczą reklamacji z tytułu rękojmi.
Jak wygląda brak odpowiedzi na reklamację z tytułu gwarancji? Odpowiedzi dostarcza znowu Kodeks cywilny:
Art. 580. Wykonywanie uprawnień wynikających z gwarancji

§ 2 Gwarant jest obowiązany wykonać swoje obowiązki w terminie określonym w treści oświadczenia gwarancyjnego, a gdy go nie określono – niezwłocznie, ale nie później niż w terminie czternastu dni, licząc od dnia dostarczenia rzeczy przez uprawnionego z gwarancji, oraz dostarczyć mu rzecz na swój koszt do miejsca wskazanego w § 1.
Kluczowym dokumentem w przypadku gwarancji jest więc oświadczenie gwarancyjne. Jeśli oferujesz gwarancję, zadbaj o to, by umieścić informację co do terminu rozpatrzenia reklamacji – w przeciwnym wypadku bowiem również będzie Cię dotyczył wspomniany już wielokrotnie termin 14 dni.
Więcej na temat różnic między rękojmią a gwarancją pisaliśmy już w innym artykule dostępnym na blogu:
📚Przeczytaj też: Reklamacje w sklepie internetowym – rękojmia i gwarancja
Brak odpowiedzi na reklamację – konsekwencje
Załóżmy więc, że stało się najgorsze – klient w ogóle nie otrzymał Twojej odpowiedzi w ciągu 14 dni lub dotarła do niego za późno. Co teraz?
Ponieważ w takim przypadku reklamacja zostaje uznana za zasadną, przedsiębiorca ma obowiązek wypełnić jeden z poniższych scenariuszy:
naprawić towar lub wymienić go na nowy – decyduje o tym konsument, jednak jeśli wybrany przez klienta sposób usunięcia wad jest zbyt kosztowny lub niemożliwy, masz prawo odmówić rozpoznania reklamacji;

dokonać zwrotu pieniędzy lub obniżenia ceny – to rozwiązanie ostateczne, po które można sięgnąć, gdy wymiana lub naprawa towaru jest niemożliwa lub gdy rzecz reklamowana jest pierwszy raz, a sprzedawca niezwłocznie usunie wadę lub zaproponuje produkt wolny od wad.
📚Przeczytaj też: Reklamacja – ile razy sprzedawca może naprawiać rzecz?
Wiesz już, że istotną kwestią przy ustosunkowywaniu się do reklamacji jest czas dostarczenia odpowiedzi do konsumenta. Ważna jest też jednak treść takiej odpowiedzi. Nie liczy się bowiem samo udzielenie informacji, że ta została rozpatrzona pozytywnie czy negatywnie lub że towar został przekazany do zbadania przez rzeczoznawcę. Jako przedsiębiorca powinieneś doprecyzować, w jaki sposób rozpatrujesz reklamację wraz z uzasadnieniem.