Sztuczna inteligencja jest na ustach wszystkich nie tylko od czasu szumu wokół ChatGPT. Samouczące się oprogramowanie wnosi również wartość dodaną do handlu online. Smart Review Assistant generuje dostosowane, wysokiej jakości odpowiedzi na opinie klientów za pomocą jednego kliknięcia myszy. Z tego artykułu dowiesz się, co potrafi to narzędzie i dlaczego warto je wykorzystywać.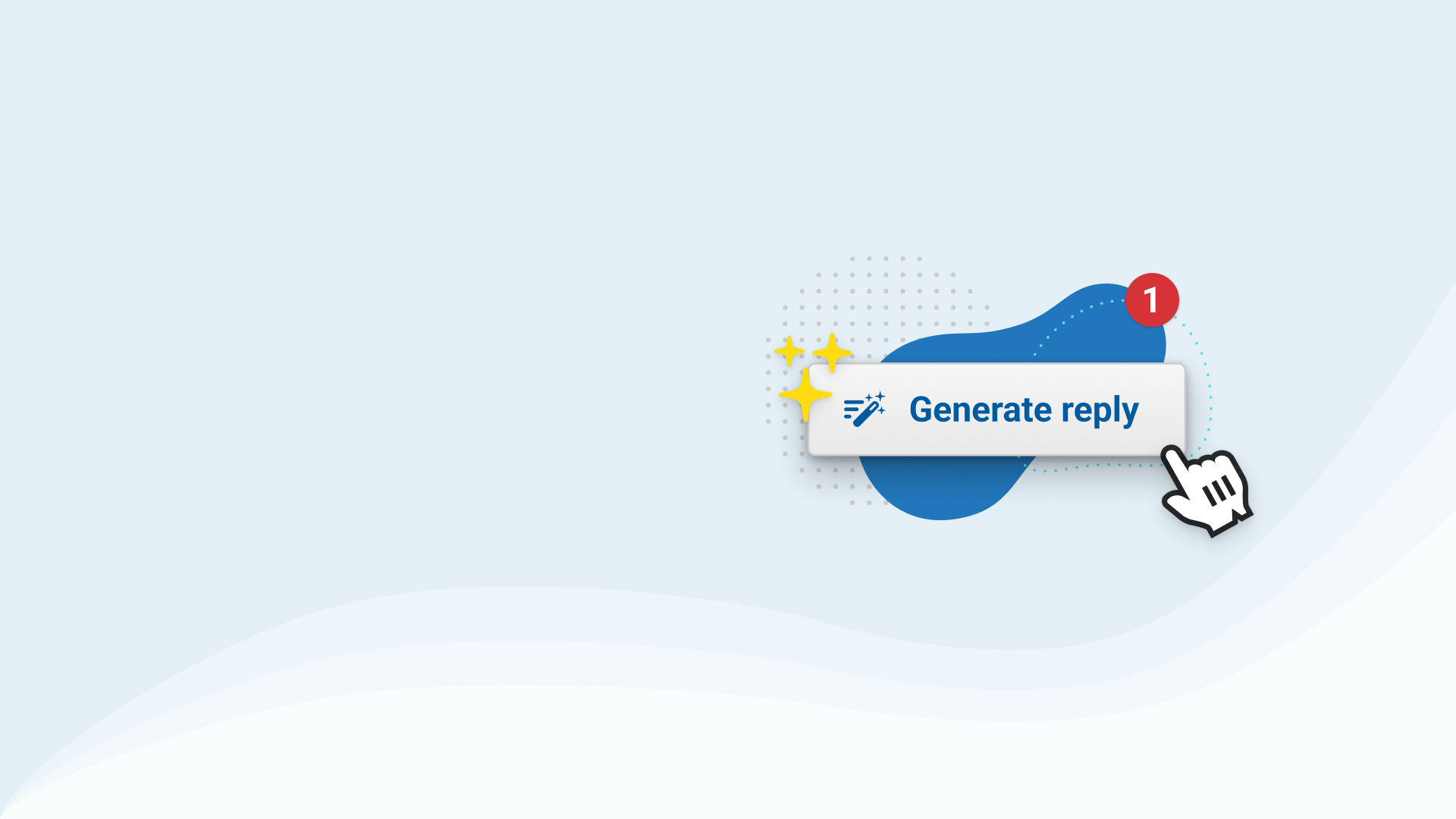 Profile opinii stanowią ważny element budulcowy reputacji sklepu online, dlatego firmy powinny pokazać się na nich z jak najlepszej strony. Oprócz pozytywnych opinii klientów obejmuje to również publiczne odpowiedzi sklepu. To tutaj potencjalni klienci mogą zobaczyć ton, w jakim komunikuje się przedsiębiorstwo.
Odpowiadanie na opinie nie wymaga wysiłku
Oceny klientów są ważne dla sklepu internetowego, ale indywidualne odpowiadanie na każdą z nich może być bardzo pracochłonne. Smart Review Assistant odciąża sprzedawców w tej pracy. Narzędzie formułuje odpowiednie odpowiedzi sklepu dzięki samouczącej się sztucznej inteligencji. Ma to następujące korzyści:
wyższa jakość: zróżnicowane i indywidualne reakcje sklepów sprawiają, że Twoja witryna jawi się w lepszym świetle,

oszczędność kosztów osobowych: skróć czas potrzebny na przetworzenie recenzji i zaoszczędź na kosztach związanych z personelem,

popraw reputację online: wysokiej jakości odpowiedzi na opinie pokazują potencjalnym klientom, że Twoja usługa jest na najwyższym poziomie.
Odpowiedni dla sklepu każdej wielkości
Smart Review Assistant jest opłacalny dla każdego sklepu internetowego, niezależnie od tego, czy jest to start-up, czy marka o już ugruntowanej pozycji. W przypadku małych sklepów, które nie zebrały jeszcze tak wielu ocen, jakość odpowiedzi jest szczególnie ważna, ponieważ reputacja w sieci jest dla wielu osób decydującym kryterium zakupu, zwłaszcza w przypadku nieznanych witryn. Narzędzie pomaga średnim i dużym firmom w łatwym przeglądaniu i odpowiadaniu na dużą liczbę przychodzących komentarzy.
Ponieważ odpowiedzi są precyzyjne i indywidualne, nie ma znaczenia, czy chcesz odpowiedzieć na pozytywne, neutralne czy negatywne opinie. Smart Review Assistant znajdzie przekonującą i zorientowaną na obsługę odpowiedź na każde zapytanie.
Jak działa Smart Review Assistant
Obsługa Smart Review Assistant w Centrum kontrolnym eTrusted jest całkowicie intuicyjna i łatwa. Po zarezerwowaniu narzędzia możesz zacząć od razu, bez konieczności dodatkowych integracji.


Przejdź do opinii, na którą chcesz odpowiedzieć.

Wygeneruj tekst odpowiedzi jednym kliknięciem myszy. Jeśli jesteś zadowolony, nie musisz robić nic więcej. Jeśli jednak okaże się konieczne ręczne edytowanie tekstu, jest to oczywiście możliwe.

Jeśli wszystko pasuje, opublikuj tekst kolejnym kliknięciem.

Komentarz zwrotny pojawia się publicznie w profilu opinii sklepu internetowego.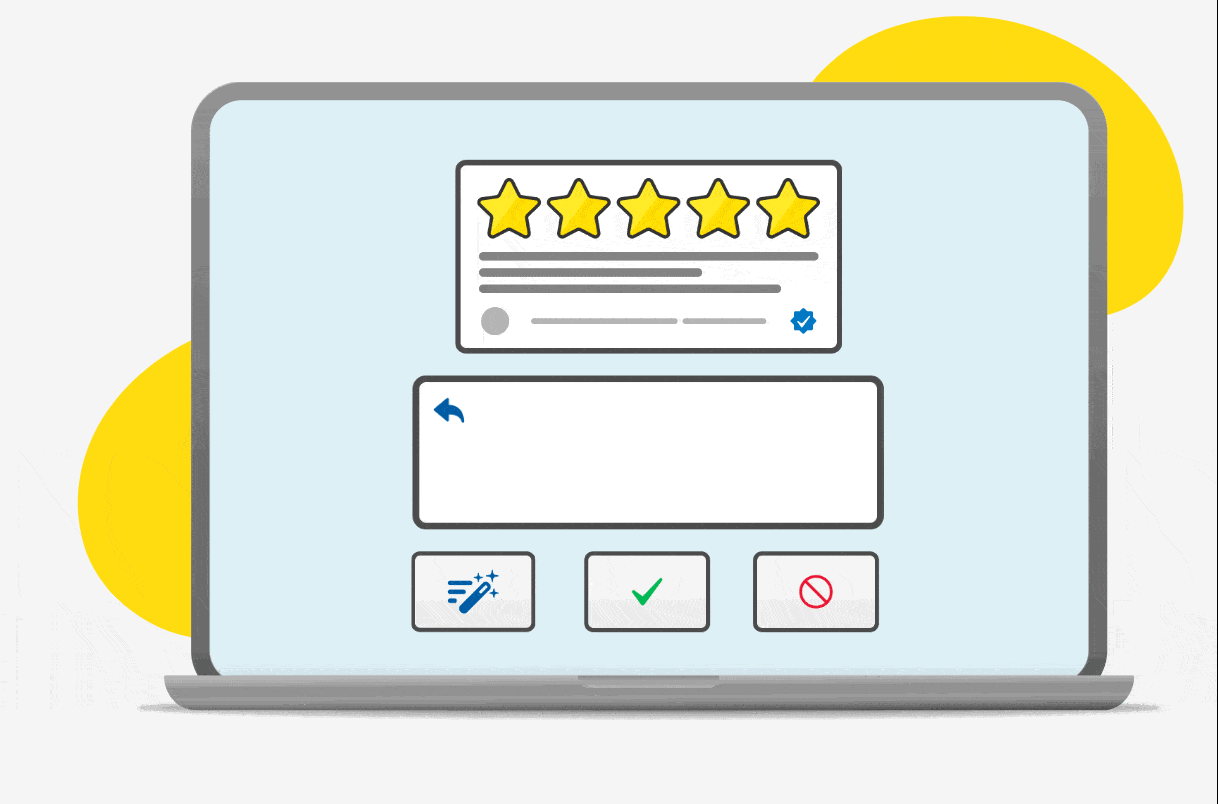 AI Content is king! Dla Ciebie też?
Czy chciałbyś odpowiadać na opinie o e-sklepie bez wysiłku i w postaci treści wysokiej jakości? W takim razie Smart Review Assistant jest właściwym narzędziem dla Ciebie! Na tej stronie znajdziesz wszystkie informacje. Wypełnij formularz kontaktowy, aby otrzymać ofertę.
Masz pytania czy sugestie? Zapraszamy do kontaktu!